A full-screen Popup is a Popup with a Call-to-action or an opt-in form that grabs user attention by covering the entire screen.
In this article we'll see:
Step 1: Creating a Full Screen Popup
In order to create a full screen popup, let us move to Convert Pro -> Create New tab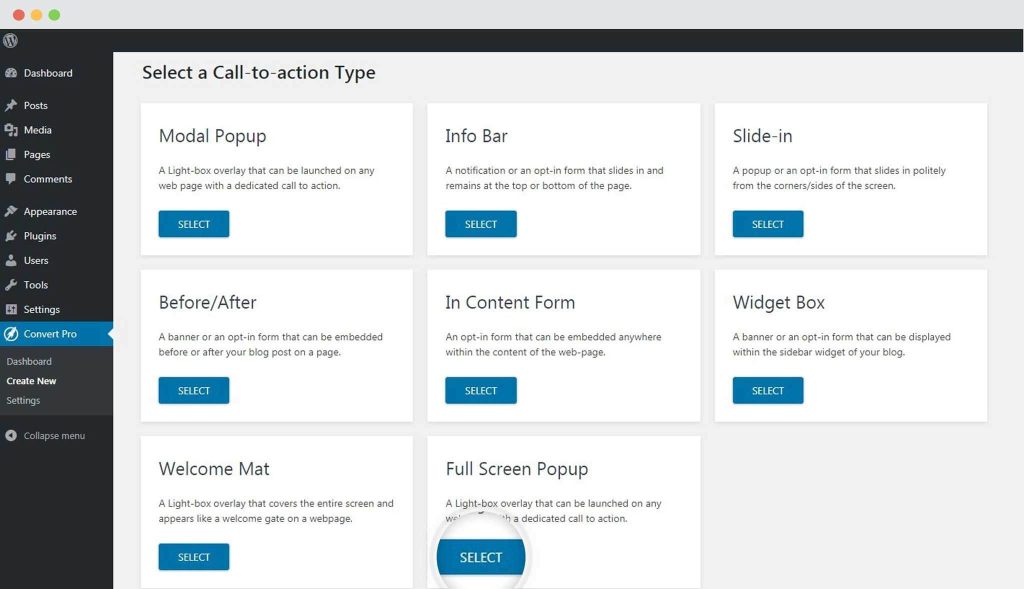 Select a full screen popup template and give it a name.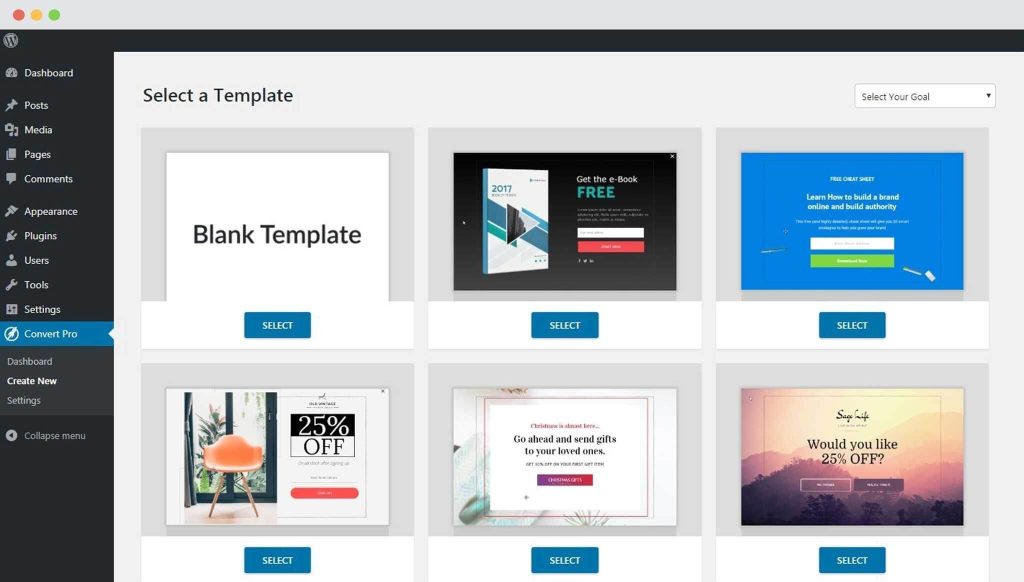 Once you create a popup, you'll be taken to the editor where you can manage the design and display settings and also connect it with a third party email marketing service provider.
Step 2: Designing the Full screen Popup
You'll enjoy designing the popup with a drag and drop editor that has a variety of elements, form fields, buttons, shapes and the panel settings that make editing a matter of minutes and a lot more fun.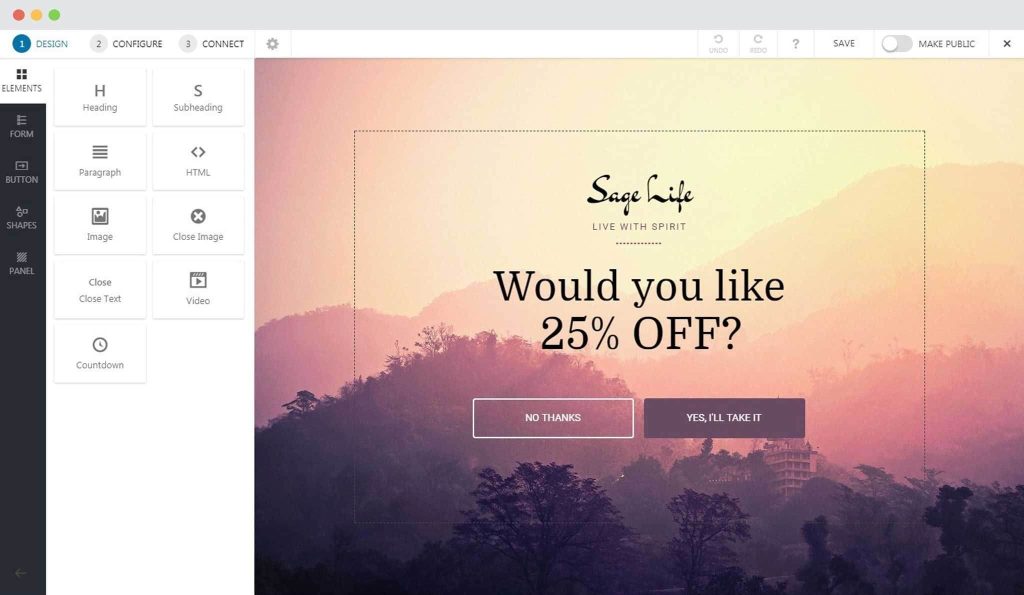 With Convert Pro, you get complete design freedom to create an effective call-to-action. We have a detailed article that will help you understand the design settings in Convert Pro.
Step 3: Configuration Settings
This step allows you to manage when, where and to whom should the full screen popup be displayed.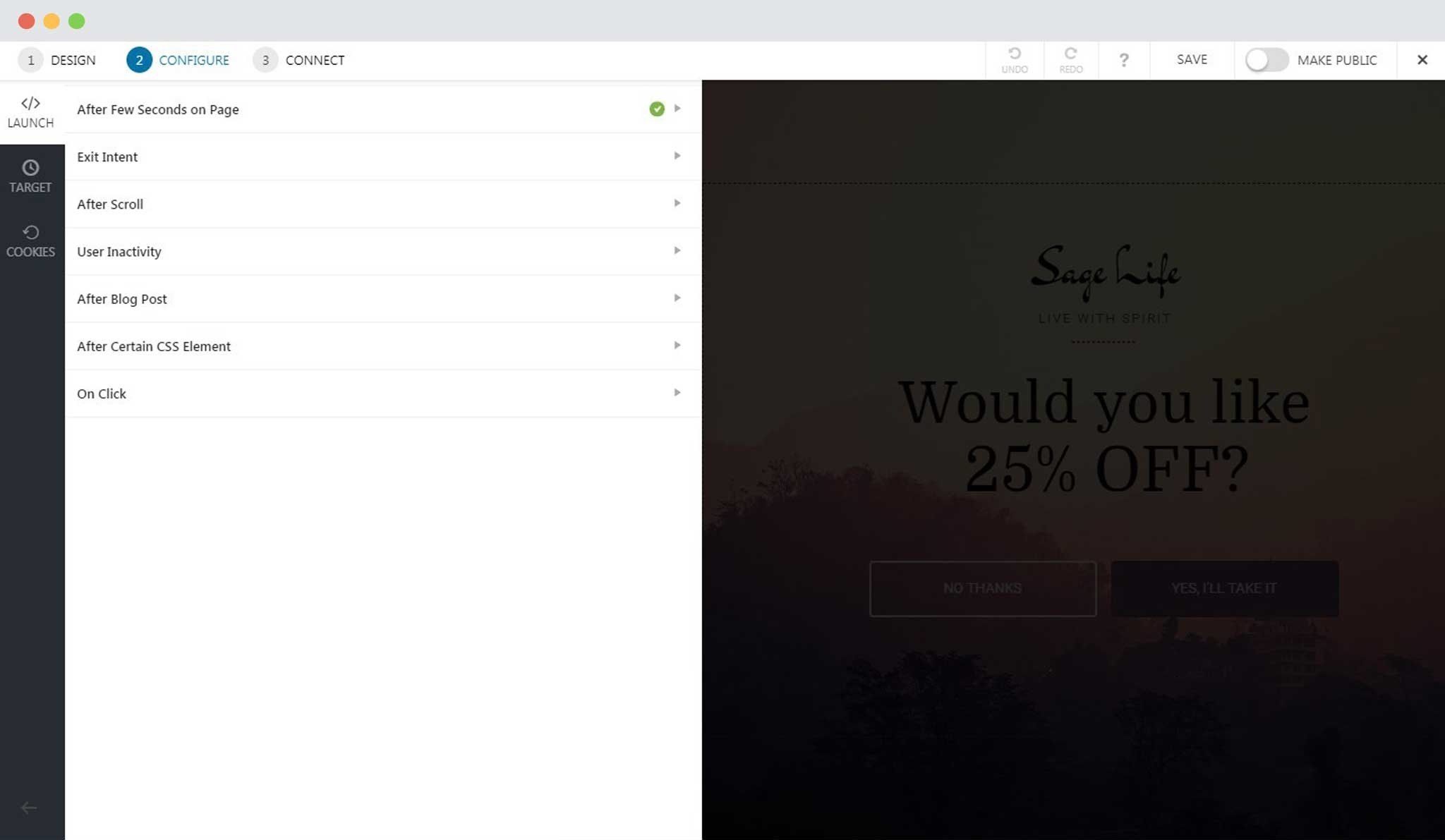 With triggers like the exit intent, well-timed, inactivity, after scroll and more you also have the option to display a popup when a particular class or ID appears in the viewport or when a piece of text or element is clicked on the page. You can refer to the following articles that will help you trigger the full screen popup at the right time:
The target settings allow you to specify particular page/pages/posts/categories etc where you wish to show or hide the popup. You can also choose to identify users by the device they are using or the website they come from.
Note: These targeting options cannot be used when you select the onclick method to display the popup
The Cookie settings allow you to decide whether you wish to display the popup after conversion or after closing.
Note: These cookie settings cannot be used when you select the onclick method to display the popup
Step 4: Managing Leads
Convert Pro integrates with 30+ email marketing service providers and autoresponders to help you store and manage leads. You can also enable email notification to receive lead data on a specific email ID.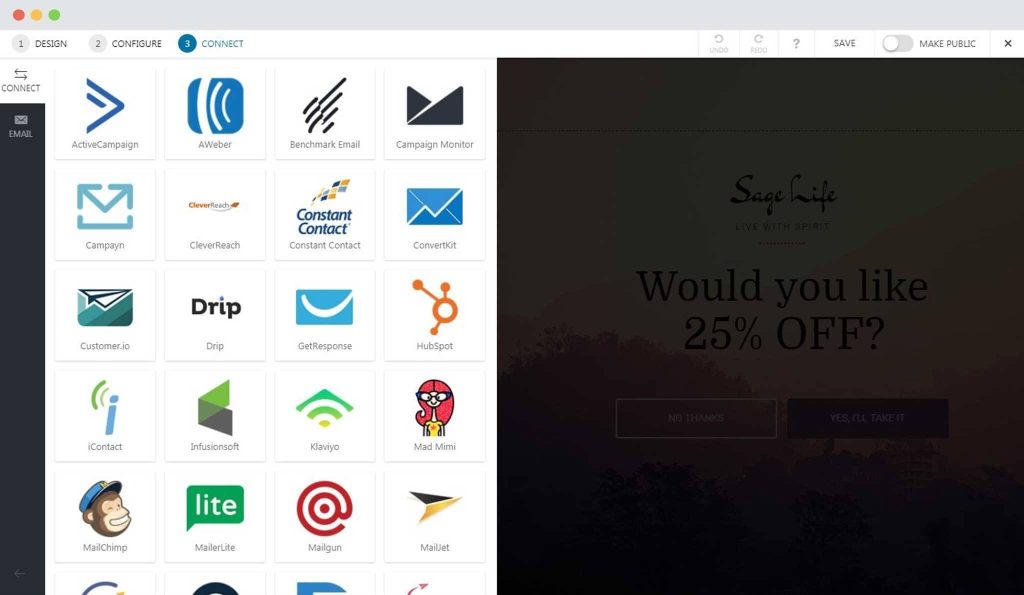 You can refer to the following links to integrate with a third party email marketing service provider and enable email notifications.
You are all set to publish the full screen popup and convert your website visitors into prospective leads and customers!
Need help? Get in touch!