You can reposition a slide-in to the following positions:
Bottom Left
Bottom Right
Bottom Center
Center Left
Center Right
This is how you can do that
STEP 1 -> Create a Slide-in in Convert Pro
STEP 2 -> Go to Design -> Panel -> Position
Select the desired position you wish to display the slide-in in.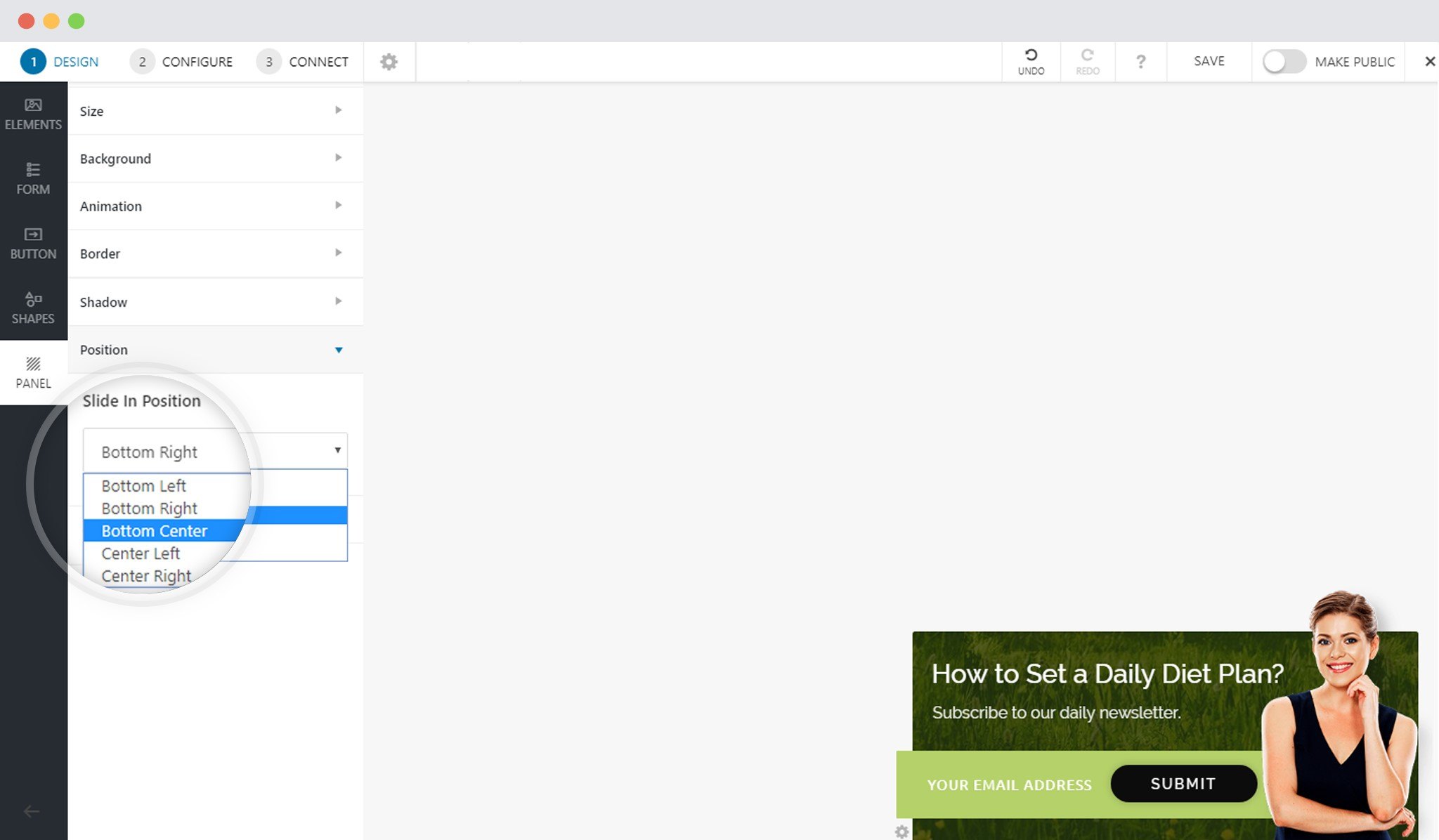 Need help? Get in touch!