Open Convert Pro dashboard and click on the info icon seen under the Insight column in line with the call-to-action name.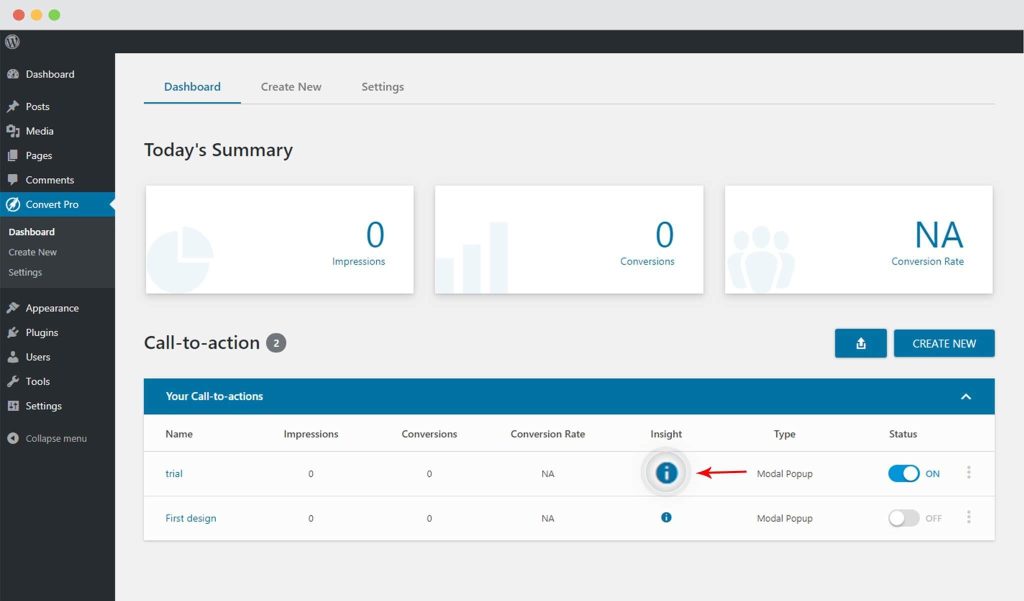 You'll find the ID as highlighted in the screenshot below.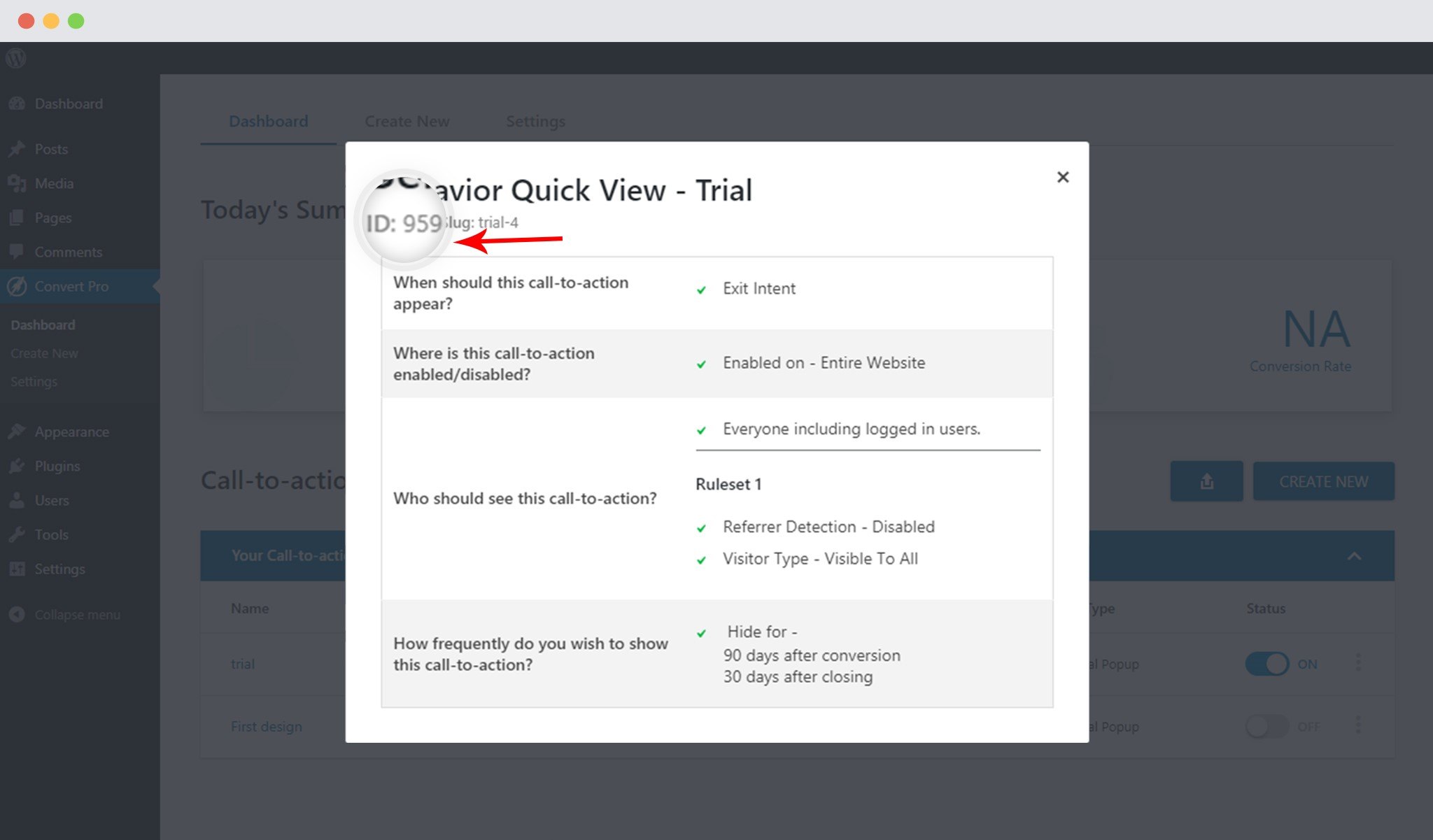 You can also see the ID in the URL when you open the particular call-to-action in the editor. Refer screenshot.