Building Email List Has Never Been Easier
Convert Pro is powerful tool and an all-in-one package of features you'll need to build a great email list and convert visitors into subscribers and customers.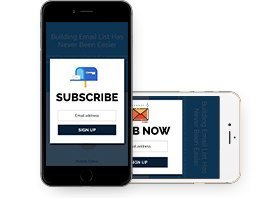 Mobile Editor
With the freedom to design and customize everything, Convert Pro allows you to make specific edits & modifications that should be visible on mobile.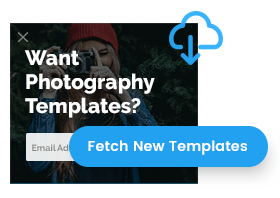 Cloud Technology
Convert Pro gives you an access to a huge collection of templates regularly updated on our template cloud. Install and use only the ones you need on your website.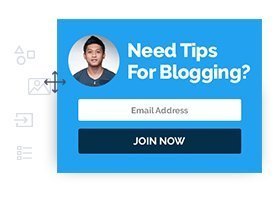 Drag n Drop Customization
Convert Pro comes with an easy-to-use drag-n-drop editor that makes building beautiful modules a matter of minutes without a line of code.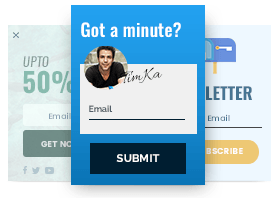 Ready-to-use Templates
Professionally designed ready to use templates of Convert Pro ease the process of designing and creation. Pick a template, tweak it a little and go live!
Good Design Converts Better
An advanced drag and drop editor makes it possible to design and create beautiful designs that attract. You can customize everything with a few clicks here and there. No coding skills required!
Drag and Drop Editor
Nothing can be easier than a drag and drop editor to build a design! You can simply pick an element and place it where required.
No Coding Complexities
Create beautiful opt-in forms and customize them completely. With Convert Pro, this is possible without a single line of code!
High Converting Templates
Readymade templates and a drag and drop editor make it easier to create conversion oriented opt-in forms in minutes!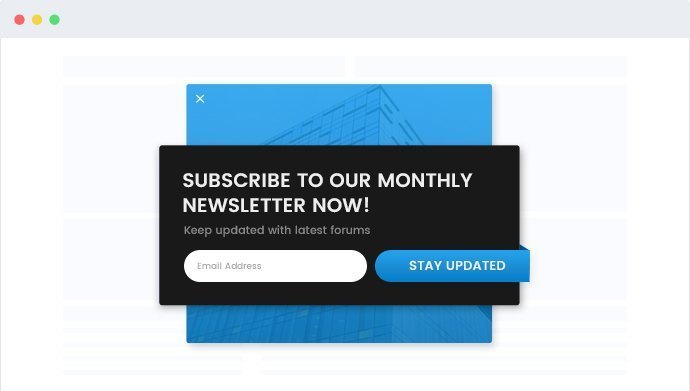 Advanced Triggers to Display Timely Messages
Timing plays an important role. You should know the right time when a visitor is likely to get converted. Displaying a converting message or a form at such times increases the chances of conversion giving you an opportunity to build a healthy email list and increase the overall revenue.

Exit Intent Trigger
Display engaging messages or opt-in forms that appear at the precise time when a visitor is about to leave the page.

User Inactivity Trigger
Use the Inactivity trigger to engage inactive visitors with a message displayed after a specified time period.

Well Timed Trigger
Use well timed triggers to display the right message at the right time and boost your website conversions.

After Scroll Trigger
Use the after scroll trigger to display a message at the precise time when a user reaches a certain level on a page.

Welcome Trigger
Use this trigger to display a message within a popup or an opt-in form as soon as a user arrives on a page.

After Content Trigger
Use the after content/post trigger to display a message as soon as a visitor has reached the end of the page content or post.
Advanced A/B Testing for Informed Decisions
Convert Pro allows you to compare multiple opt-in forms and test what works best with your audience. Create your designs, compare them and keep the one that works best. This helps you take informed decisions to increase conversion.
A/B Testing
As the name suggests, you can create two designs with a few differences and test them to see what works best.
Multi Variant Testing
You can create multiple versions of an opt-in form and test them together to keep the best performing design on your website.
Inter Style Testing
Want to test an infobar and a modal popup design? You can compare countless designs from various styles together.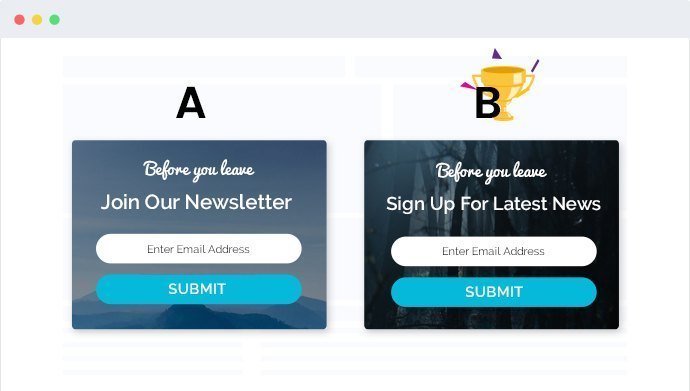 Advanced Filters to Personalize Every Message
Convert Pro comes with advanced filters that allow you to target audiences depending on the device they are using, the referral website they've arrived from, the page they are viewing and many more factors that can be tracked to gain maximum conversions.

Page Level Targeting
Categorize and display messages with page level targeting & ensure relevant opt-in forms being displayed on relevant pages.

New vs Old Visitors
Use this feature to display different offers & messages for old users and some attractive & introductory offers for new ones.

Referrer Detection
Create customized opt-in forms with a clear message that matches the interest of visitors coming from a particular website.

Cookie Control
You can hide a message for a specified time period to avoid irritating users who have opted in, or those who wish to see it later.

Device Detection
Use device detection to target visitors who view your website through mobiles, tabs, etc. & display customized opt-in forms.

Logged-in Users
You can decide whether you wish to show or hide a specific message from users who have already logged in to your website.
Real Time Analytics to Track Conversions
Convert Pro lets you integrate with your Analytics account so that all the impressions, conversions and the resultant conversion rate is tracked real time. You can also see the data reflected in the form of graphs in your WordPress backend.
Google Analytics Integration
Integrate Convert Pro with your Google Analytics account & track real time impressions and conversions.
Import Results to WordPress
Allow Convert Pro to access your analytics data, so that you can view results and graphs in your WordPress backend.
Facilitate A/B Testing
Tracking impressions, conversion and the conversion rate of every design makes it easier to A/B test your designs.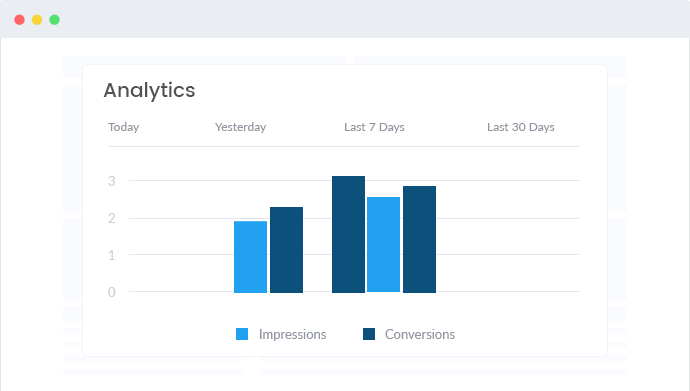 Catering to Responsive Designs for All Users
All the opt-in forms and popups created using Convert Pro are 100% responsive and look great on all devices. Apart from the inbuilt responsiveness, features like device detection and mobile editing make this a helpful plugin.
100% Responsive Designs
Convert Pro is 100% responsive and makes sure your opt-in forms look great on any device they are displayed on.
Device Specific Popups
Device detection feature of Convert Pro allows you to create device specific popups or opt-in forms and hide it on the rest.
Edit in Mobile View
Along with the inbuilt responsive feature, you can edit and customize a design in mobile view too!

Convert Pro's Mailer Integrations
Convert Pro can be integrated with all the leading email marketing service providers being used world wide. With easy integration steps you can connect the two and begin capturing leads and store & manage them with your favorite email marketing service provider.