In this article we will see how you can activate or register your Convert Pro license key. Activating the license key will give you access to get remote auto updates, support from our developers, access templates and goodies.
1. Go to Convert Pro -> Settings -> License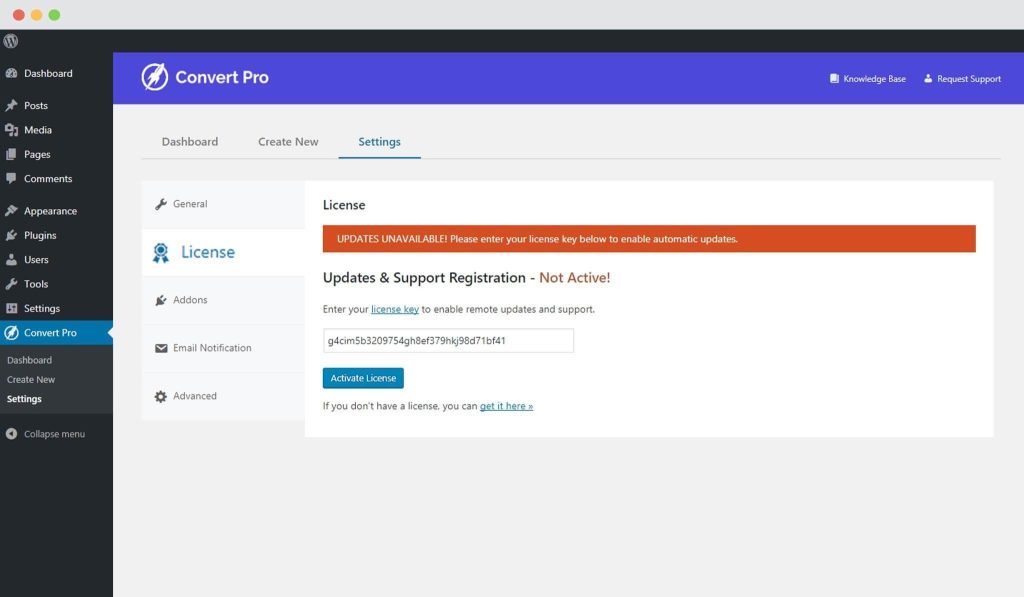 Enter the license key in the text box. Click on the "Activate License" button.
You can refer to an article to find your license key.
Trouble activating your licence? Get in touch.