Many a times users finish reading a blog post and navigate to another page or website. Convert Pro allows you to engage these users immediately after they have finished reading the post. This can be done using the After Blog post trigger.
Let us see how we can activate this trigger:
 Create a call-to-action
If you haven't yet created a call-to-action and wish to begin with one, you can refer to Start with your first Call-to-action article.
---
Step 1 -> Go to the Configuration settings and then the Launch section. You will find the After Blog Post trigger.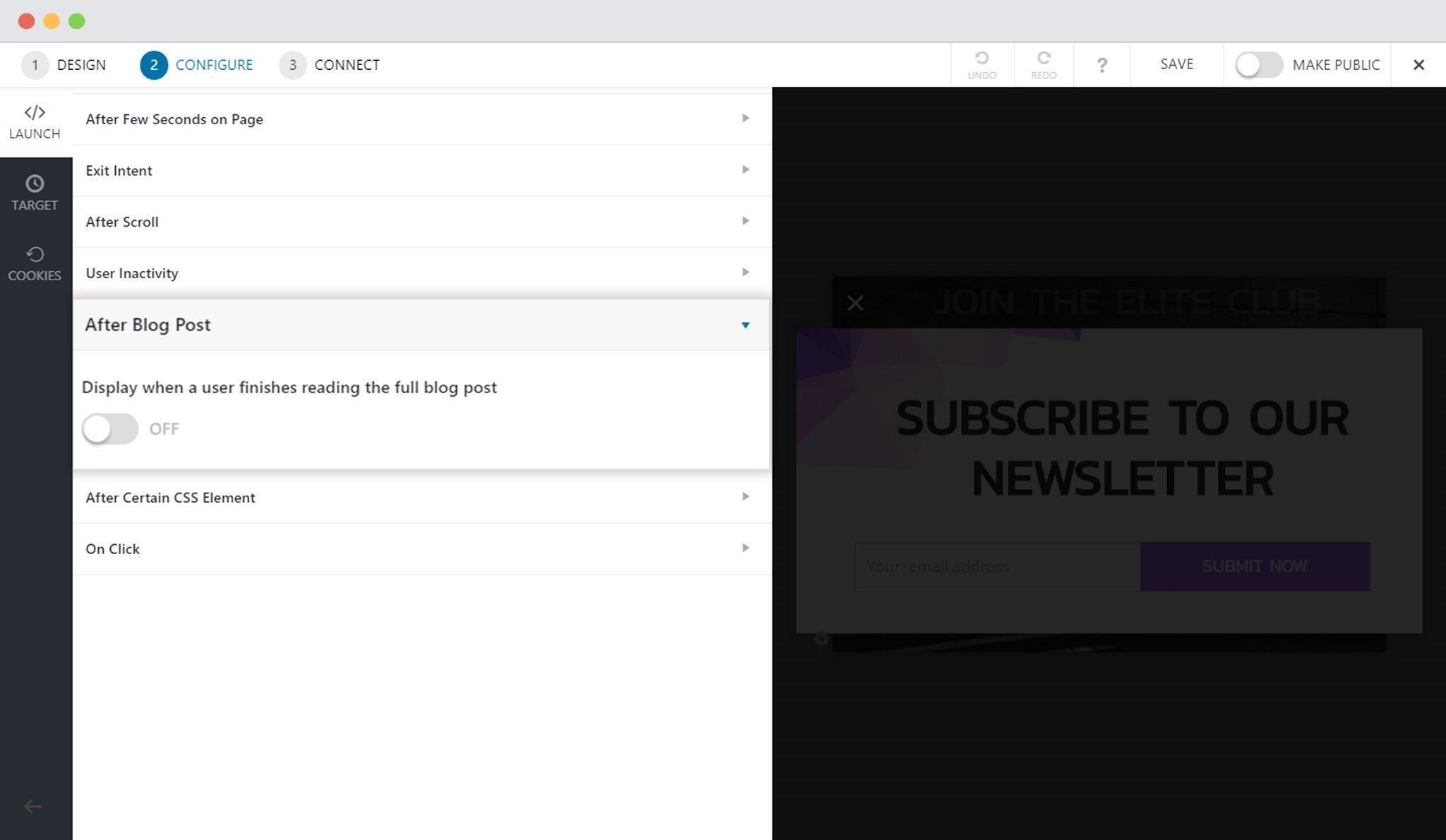 Step 2 -> You simply need to enable this trigger.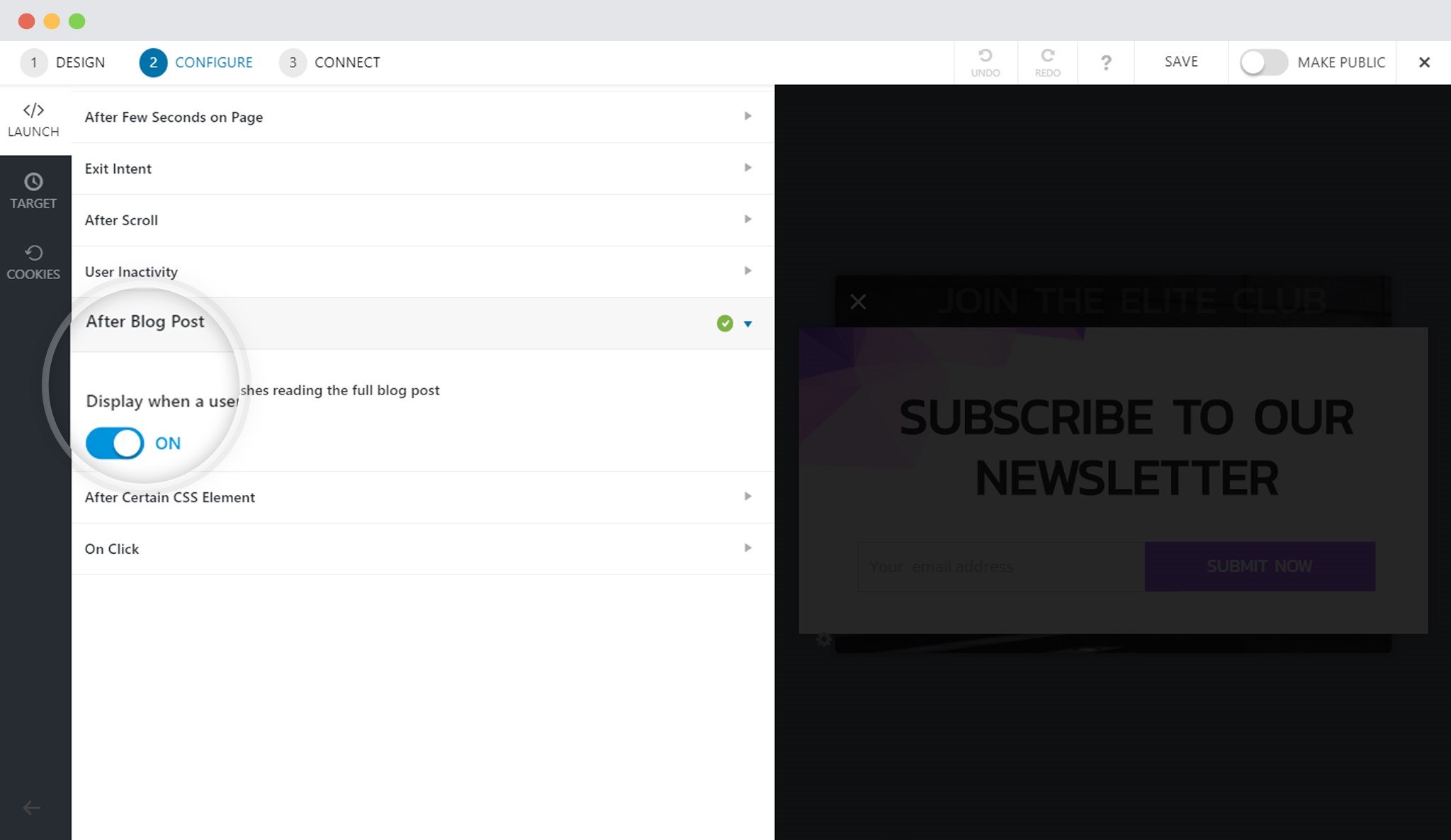 This call-to-action will be displayed as soon as the user reaches the end of a blog post.
---
After having set the launch trigger, you can proceed with the next configurations and settings for the call-to-action.
Target Options:
Cookie Settings
If you are planning to capture lead data through your call-to-action, Convert Pro allows you to manage them in two ways.
You are all set to capture tens of thousands of leads! 🙂
Need help? Get in touch!