Convert Pro helps you detect the device a user is using to access your website. You can create device specific call-to-actions or prefer to hide them on a particular device / devices.
Let us quickly take a look at how we can go about implementing this
Create a Call-to-action
Select when you wish to launch the call-to-action
---
If you have done all of this, let us directly jump to the target page settings.
Step 1 -> Go to the Configuration settings, then the Target section where you'll find the Hide on Devices accordion.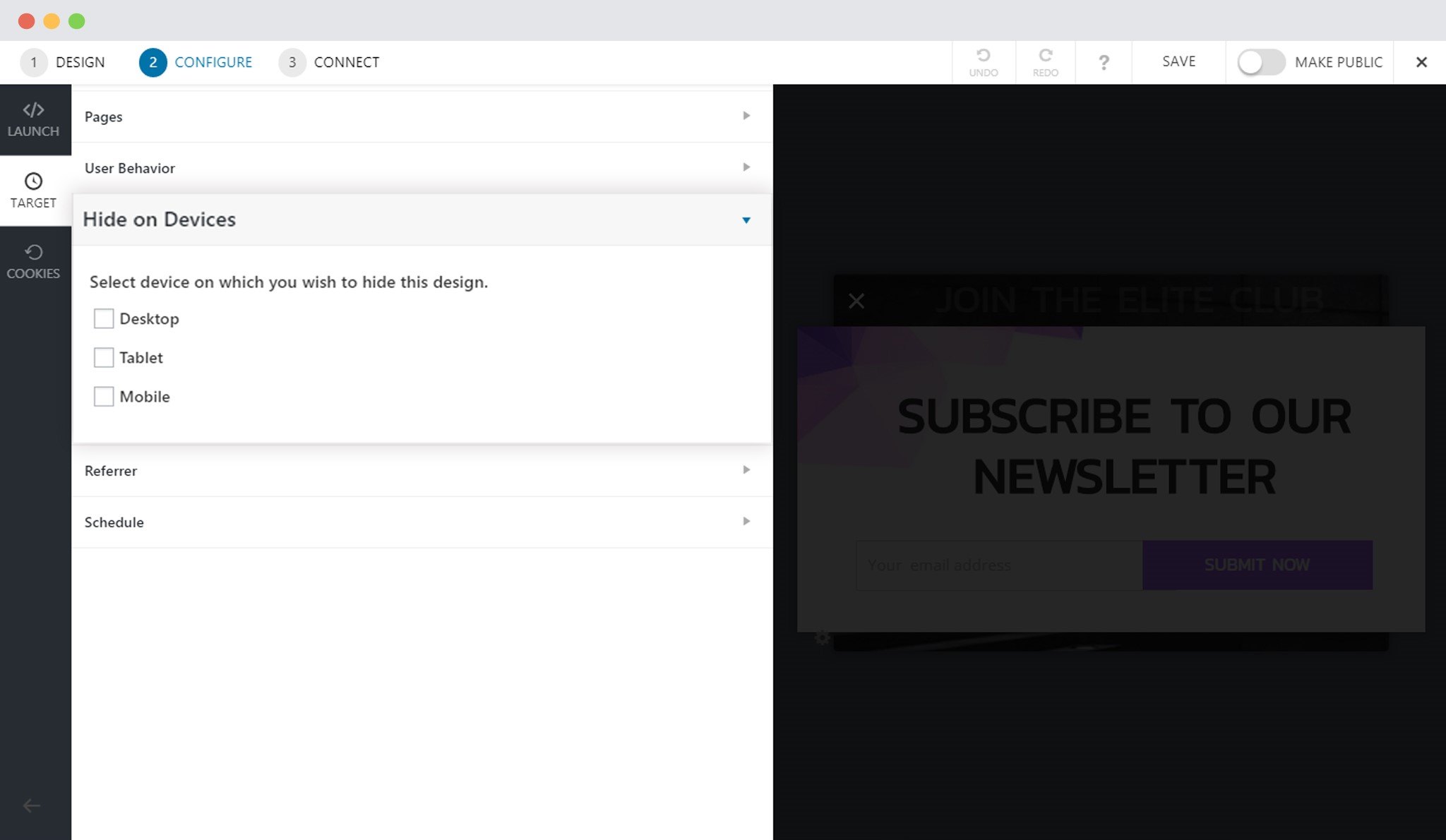 Step 2 -> Select the device you wish to hide the call-to-action on.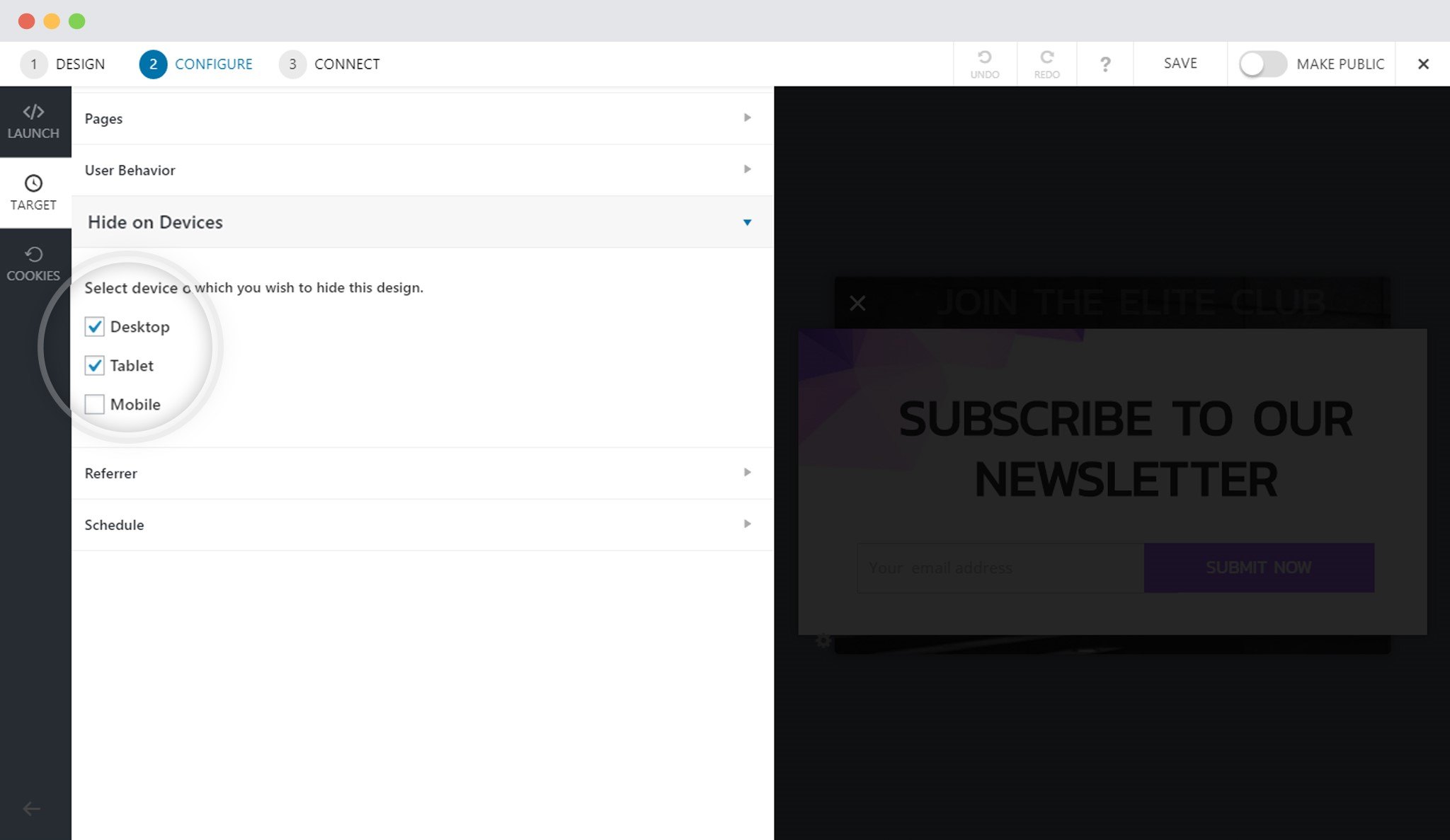 Note: If you wish to create mobile specific call-to-action, you simply need to select Desktop and Tablet, so that the call-to-action will only be shown on mobile devices.
---
Once you are done with this, you can then proceed with the further targeting options such as
You can also manage cookies and decide whether you wish to show or hide a call-to-action after successful submission or closing.
---
If you are planning to collect lead data through this call-to-action, Convert Pro allows you to manage them in two ways:
You are all set to capture tens of thousands of leads! 🙂
Need help? Get in touch!