Convert Pro version 1.3.3 onwards we have introduced the Google reCaptcha field that will let you add one in your form to prevent spam entries.
Google reCAPTCHA is a free service that protects your site from spam and abuse. We have used Google reCAPTCHA v2 in Convert Pro. Get a Google reCAPTCHA key from here and paste it in the Convert Pro interface as instructed below.
Step 1 -> Go to Convert Pro -> Settings -> Recaptcha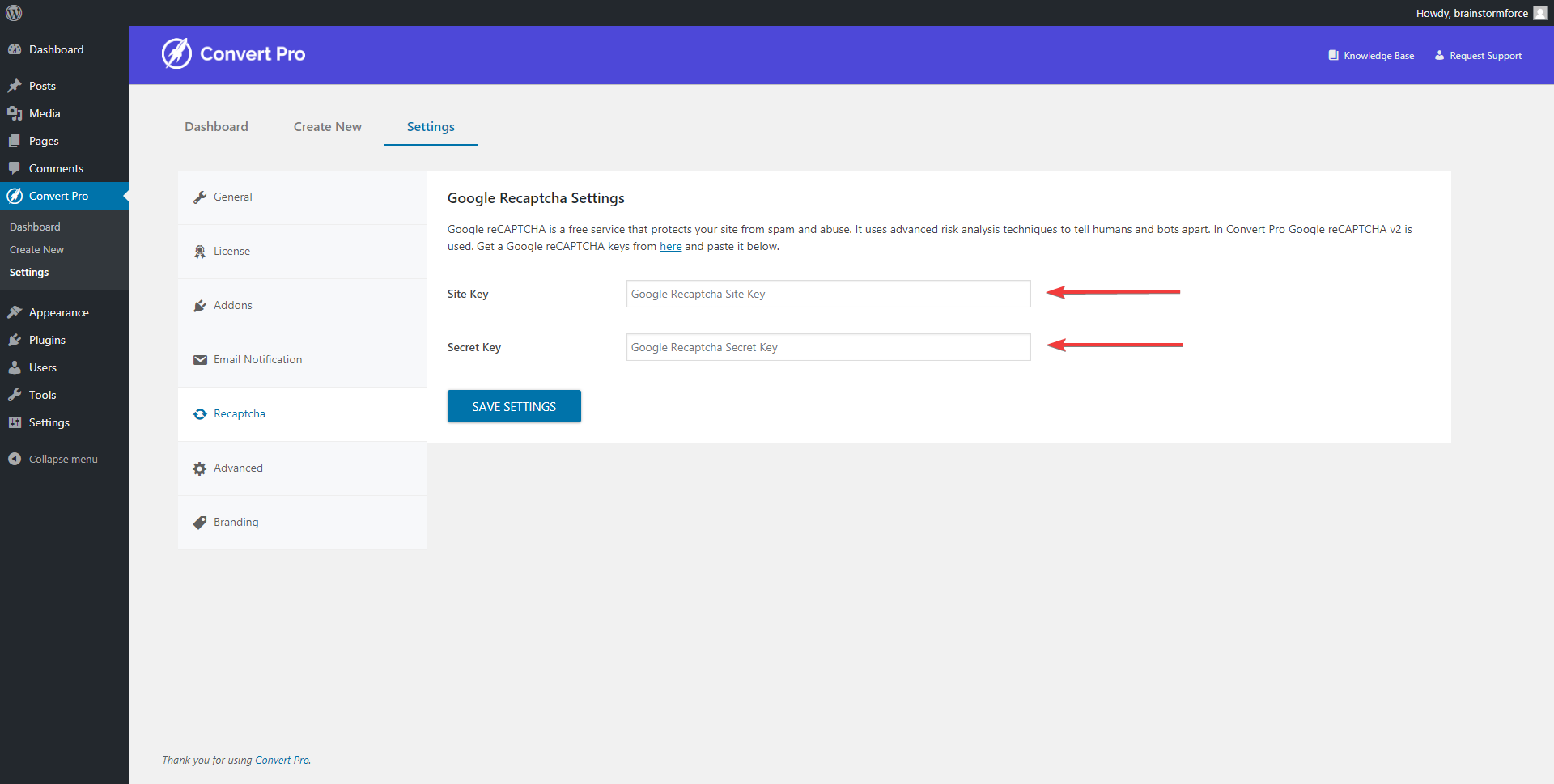 Save changes.
Step 2 -> Use the Google reCAPTCHA field in a Call-to-Action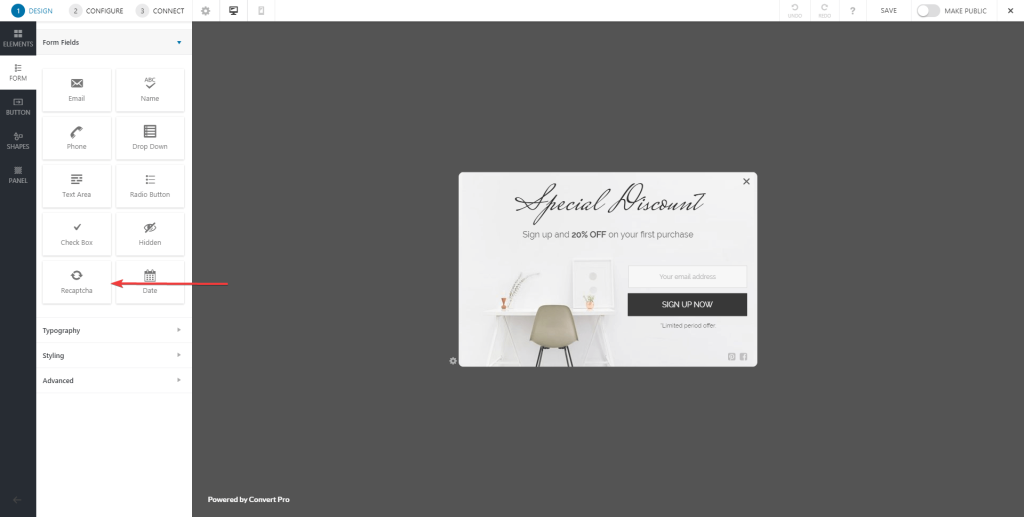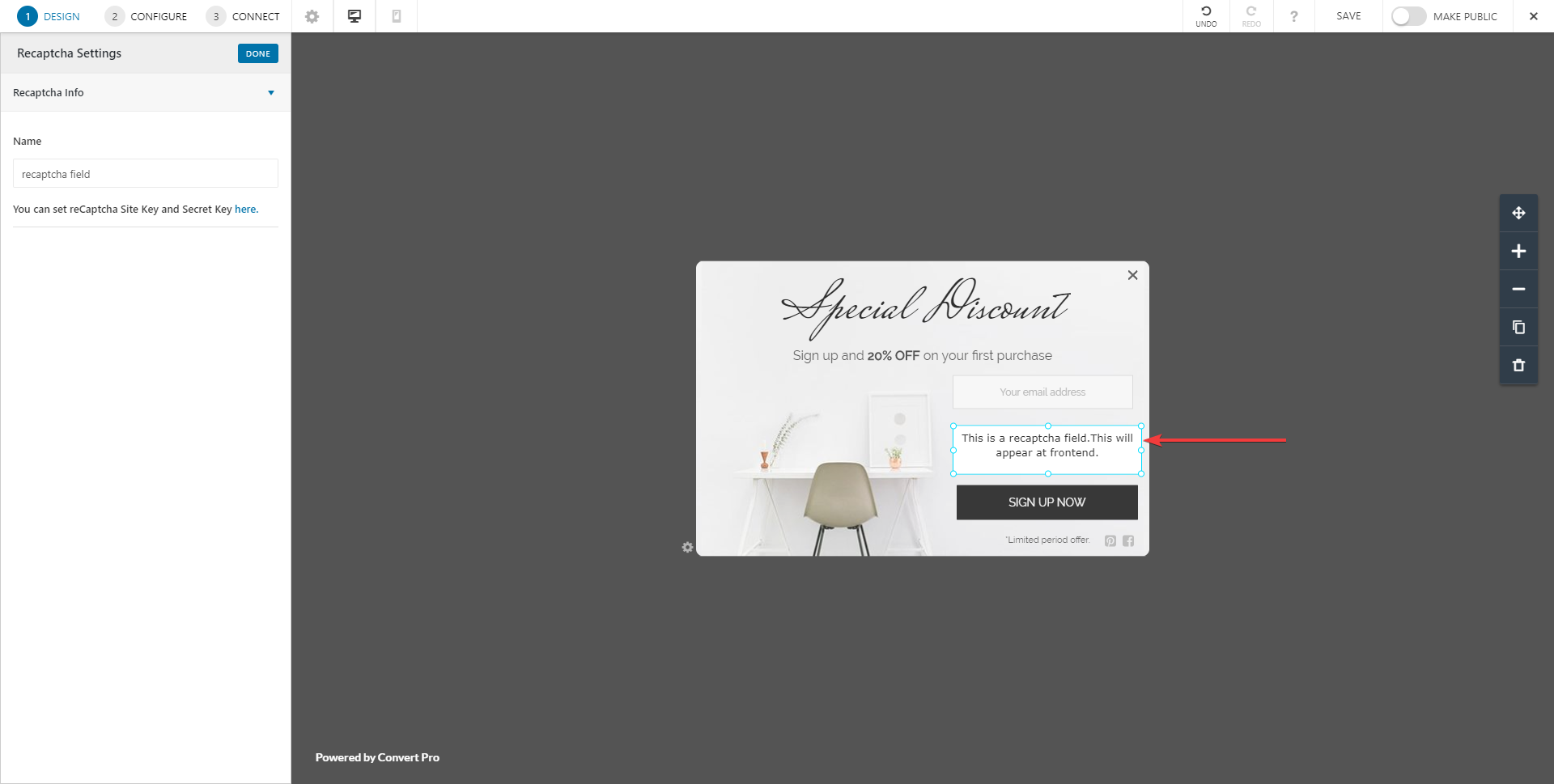 Save changes and you are done!
You can then view the CTA on the frontend and see that the reCAPTCHA appears on it.