With Convert Pro Addon version 1.0.2, you can now import and export the call-to-actions created using Convert Pro.
Let us see how this can be done.
Step 1: Install and activate the Convert Pro Import/Export Addon
Go to Convert Pro -> Settings -> Addons -> Activate Import/Export Addon as seen in the image below.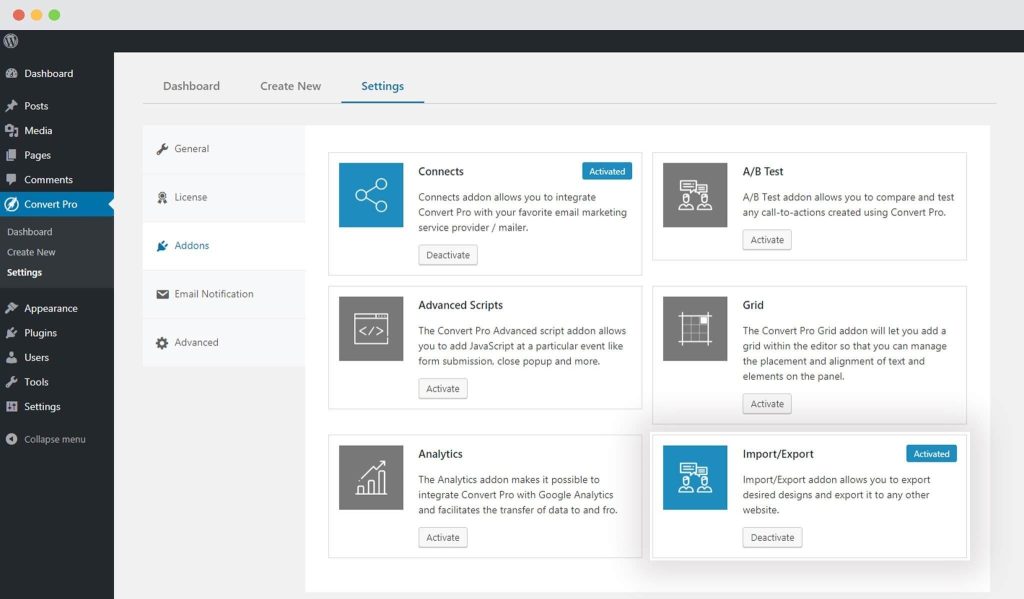 You will now see the Import symbol added in the Convert Pro Dashboard.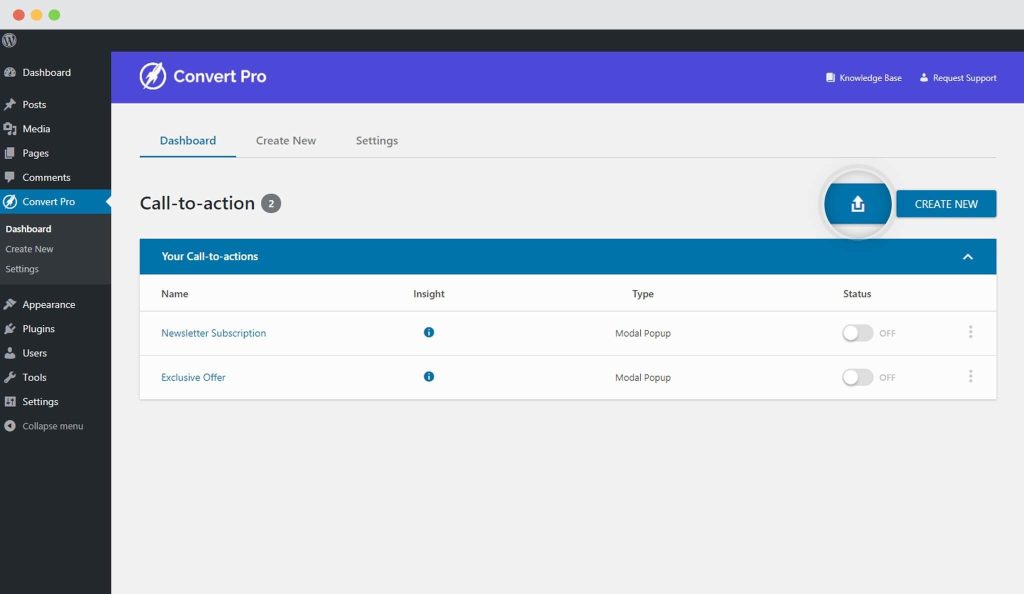 You can export a selected call-to-action or Template by clicking on thee three dots in line with its name and select Export.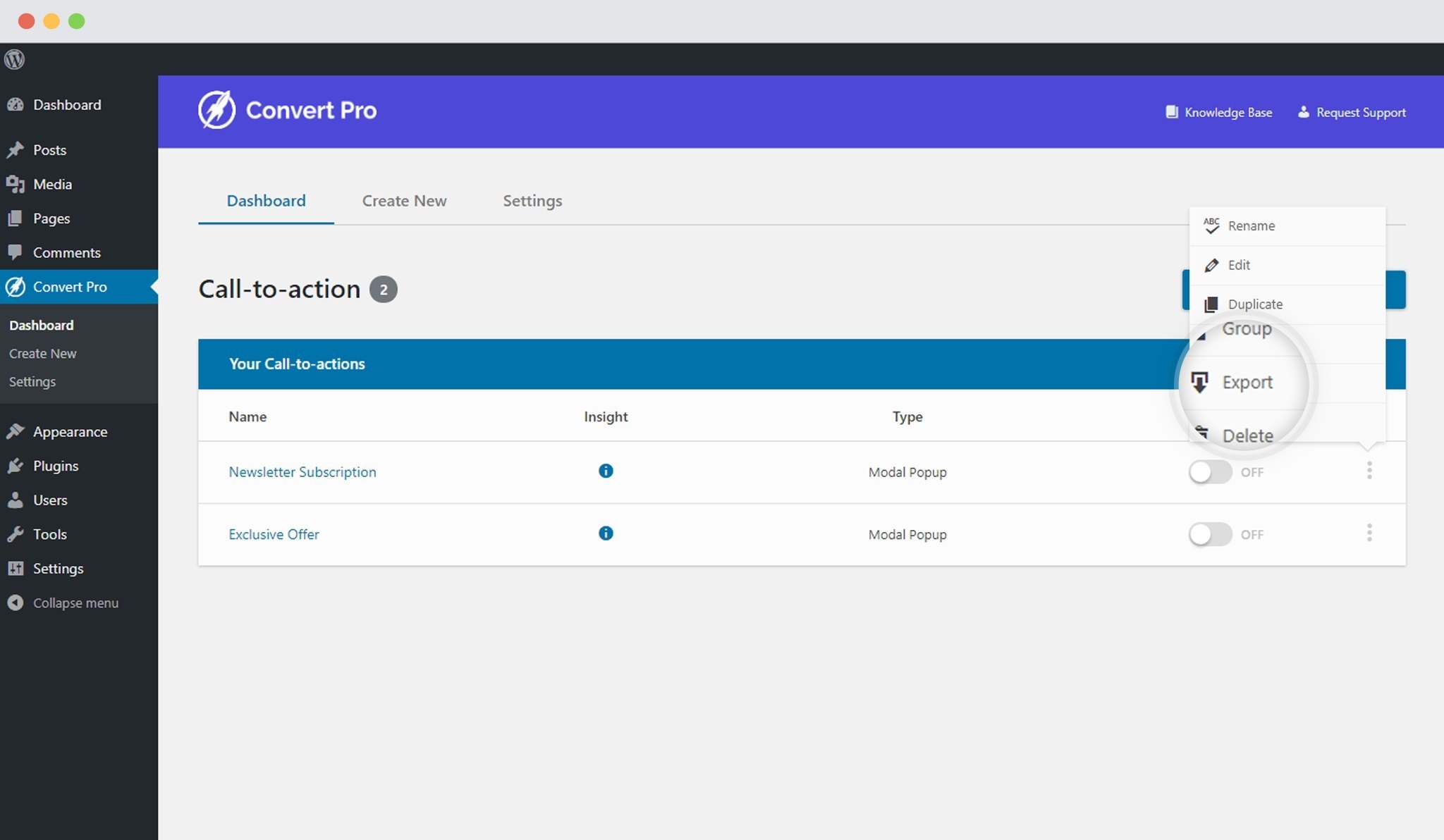 Need help? Get in touch!