Convert Pro allows you to capture leads data through beautiful opt-in forms and also redirect users to another page or offer a downloadable file.
In this article we'll see how you can offer a downloadable file immediately after a user submits a form successfully.
1. Add the asset (a PDF file, a document, image, etc) to the media files on your website.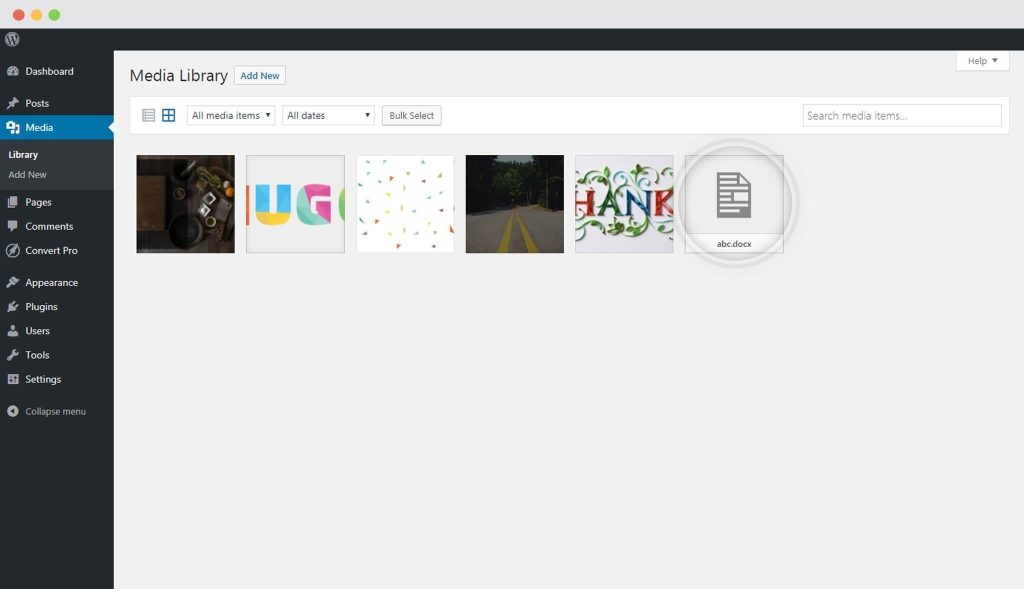 2. Copy the URL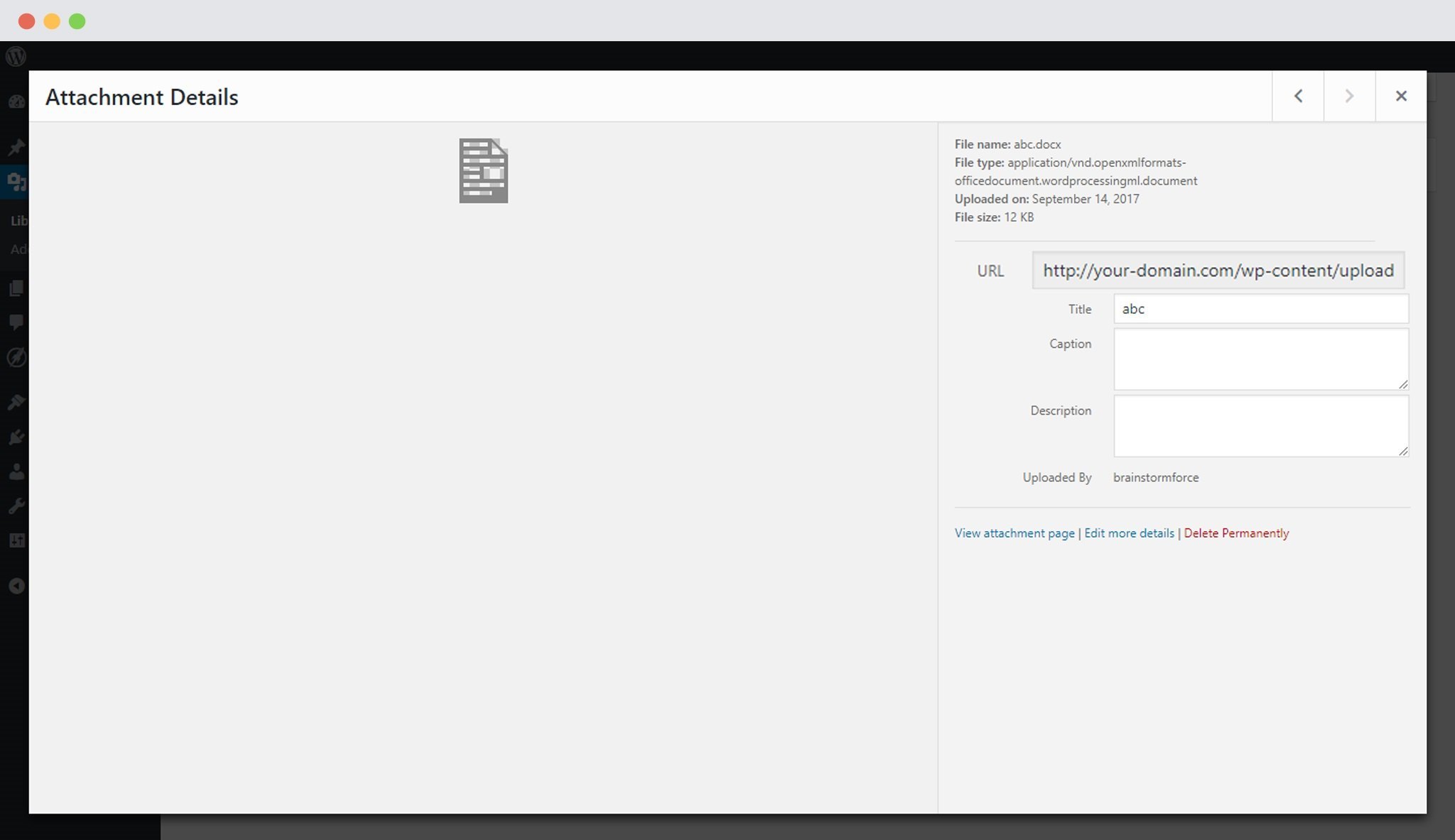 3. Create and design an opt-in form that you wish to display on your website.
4. Set the button action to "Submit and Go to URL"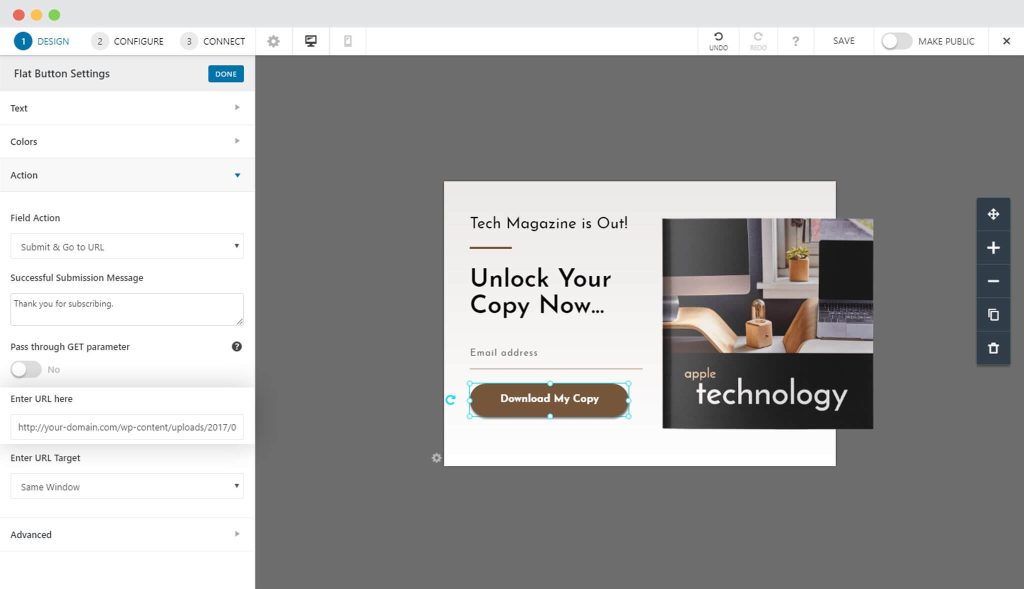 5. Paste the media file URL you copied in Step 2.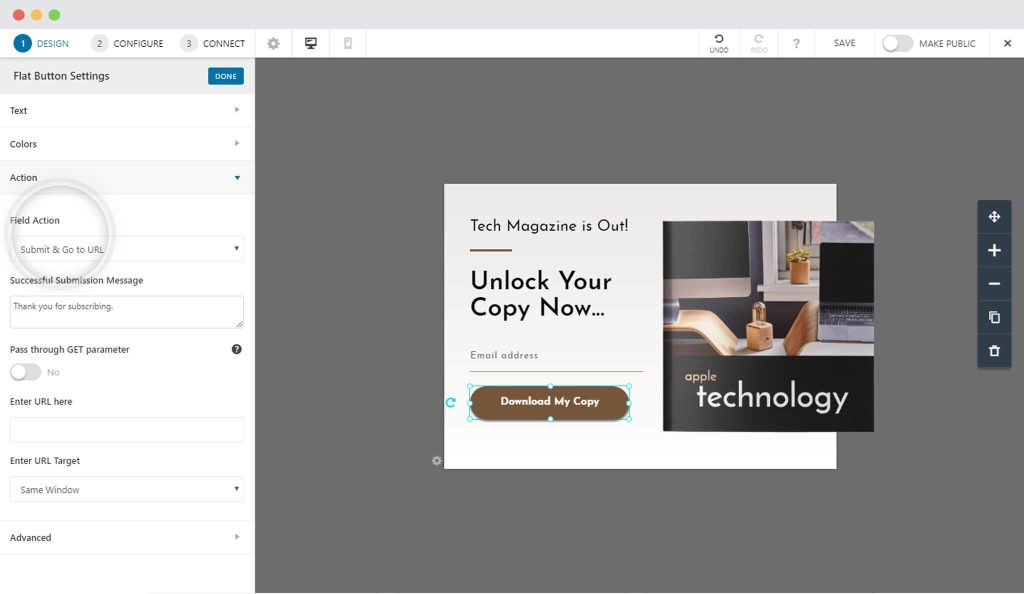 6. Save and Publish
This will make sure that file gets downloaded automatically when the user submits the form successfully.
You can take a look at a quick video that will help you implement the above steps.
Need help? Get in touch!