Since Convert Pro has a drag and drop editor that allows you to add or delete anything on a call-to-action, it is quite easy to create a Content Locker.
There are two simple things you need to remember.
1. Do not add a Close Image or Text to the Call-to-action.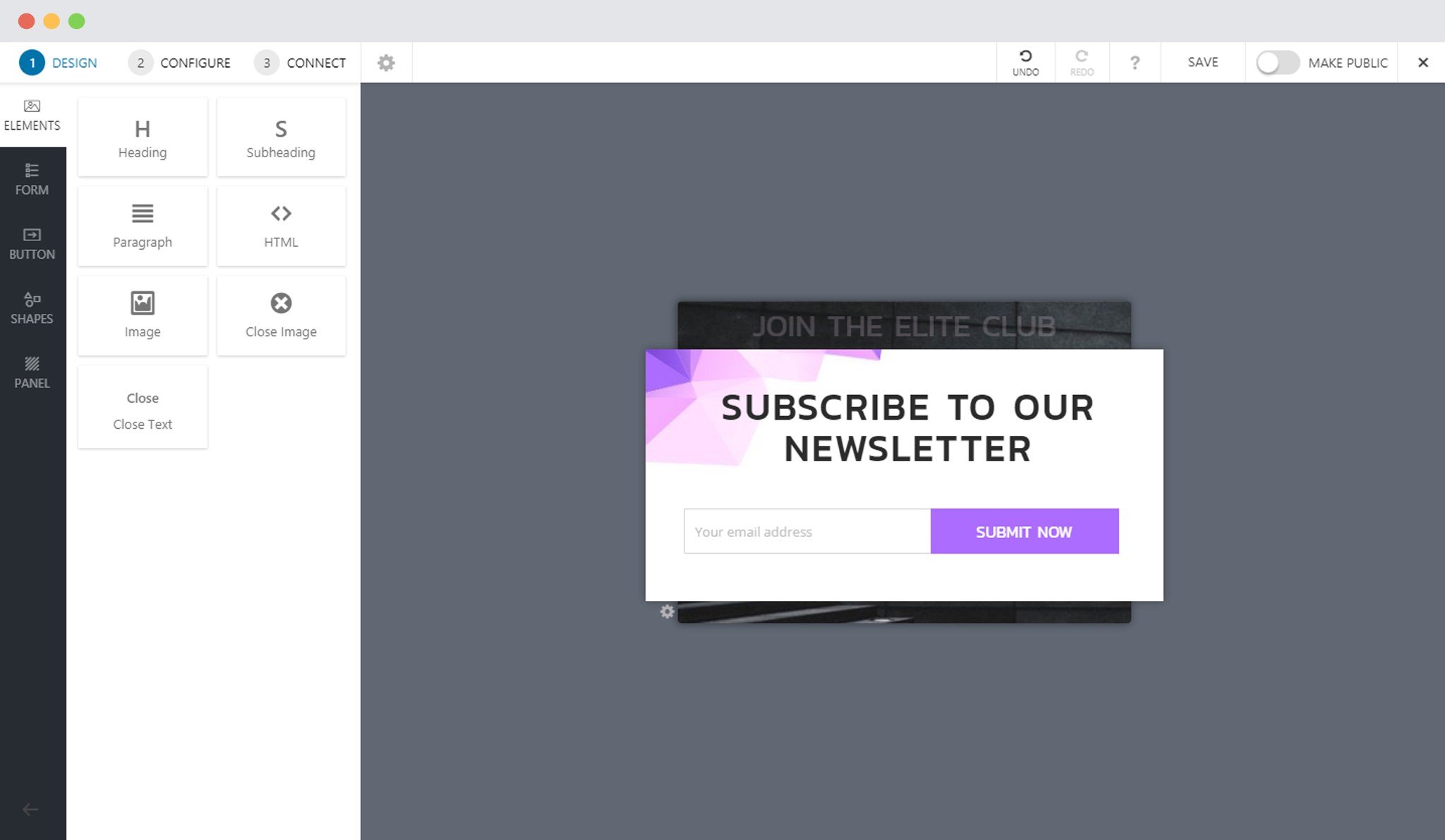 Note: If you are using an existing Convert Pro template that has a close image or link, simply click on it and press the Del key on your keyboard.
2. Make sure you have disabled the "Close on Overlay Click" seen under Design -> Panel ->Overlay
Tip: You can select the appropriate button action such as "Submit and Close" so that the call-to-action closes when the users submits the form successfully.
Need help? Get in touch!