With Convert Pro you can trigger a call-to-action when a CSS element such as a Class or an ID appears in the viewport. This means that you can apply the class or ID to anything on the page. The moment this element appears while scrolling the page, the call-to-action gets triggered.
Let us quickly see how this is done.
Create a call-to-action
If you haven't yet created a call-to-action and wish to begin with one, you can refer to Start with your first Call-to-action article.
---
Step 1 -> Go to the Configuration settings and then the Launch section. You will find the After Certain CSS Element trigger here.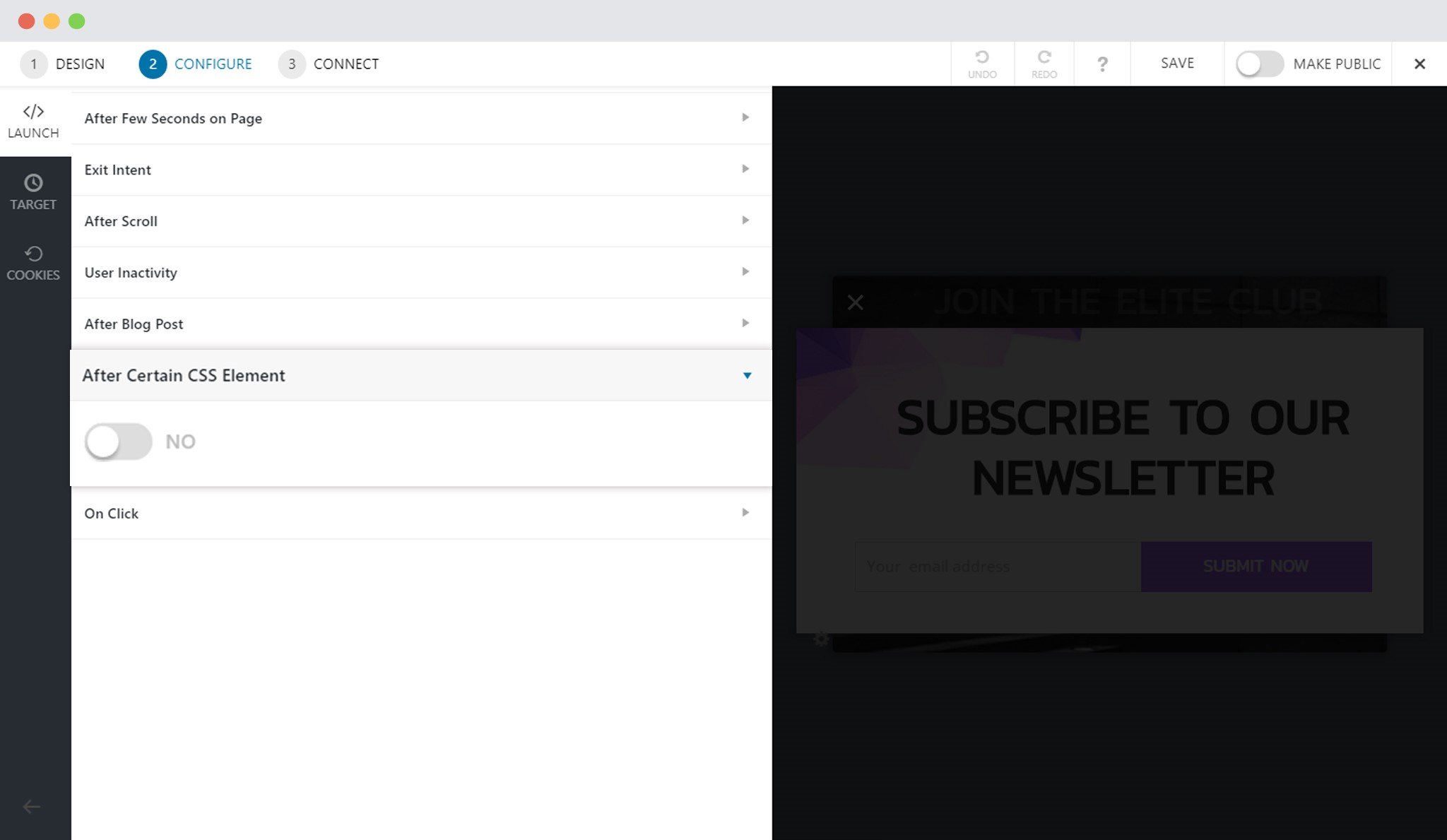 Step 2 -> Activate this trigger and enter the class names or IDs you wish to use to trigger the call-to-action.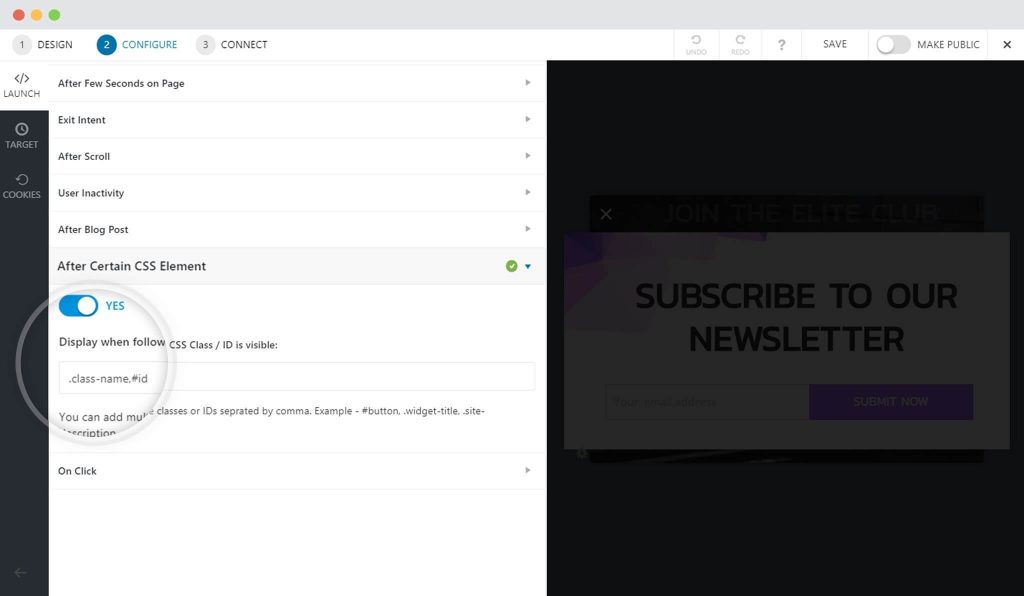 Note: Class names should be prefixed with a dot "." and IDs should be prefixed with a hash "#".
---
After having set the launch trigger, you can proceed with the next configurations and settings for the call-to-action.
Target Options:
Cookie Settings
If you are planning to capture lead data through your call-to-action, Convert Pro allows you to manage them in two ways.
You are all set to capture tens of thousands of leads! 🙂
Need help? Get in touch!