Wish to display a popup when a visitor is found to be idle on your website? You can do so using the User Inactivity trigger of Convert Pro.
When activated, Convert Pro will trigger a popup when it finds that the user is inactive for a specified amount of time.
Let us see how easy it is to set up this trigger.
Create a call-to-action
If you haven't yet created a call-to-action and wish to begin with one, you can refer to Start with your first Call-to-action article.
---
Step 1 -> Go to the Configuration settings and then the Launch section. You will find the User Inactivity Trigger.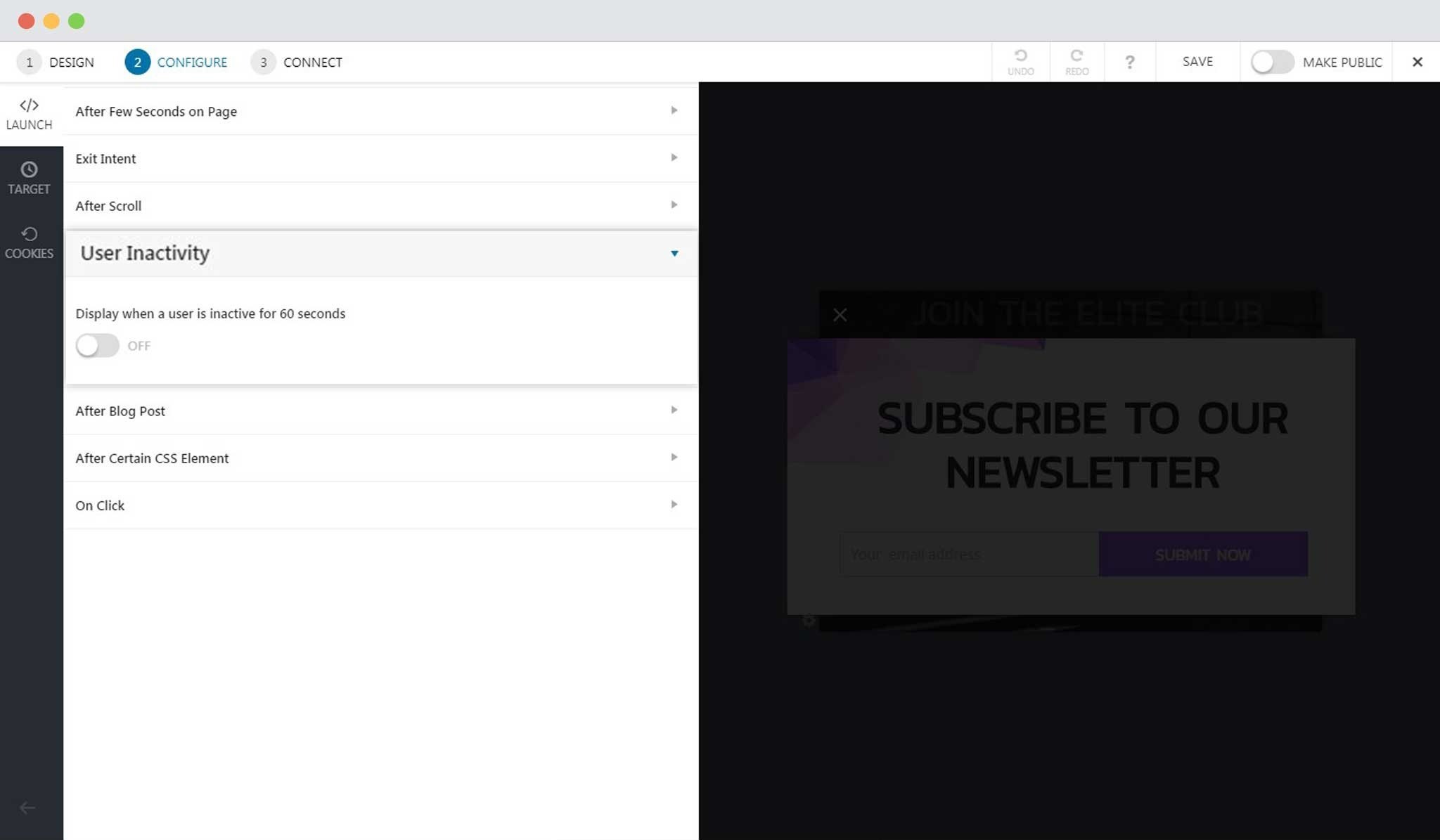 Step 2 -> You simply need to enable this trigger.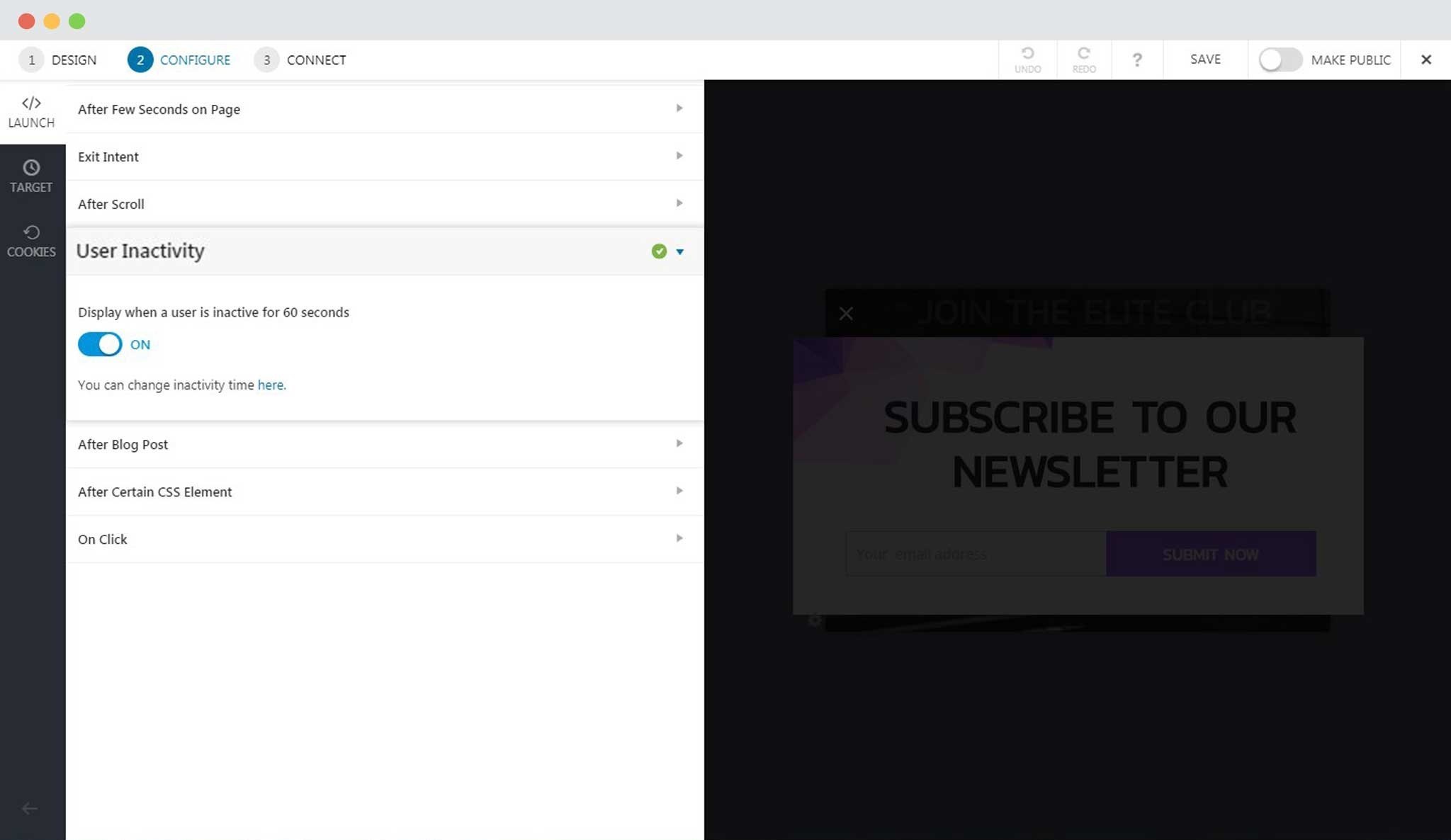 Note: By default the inactivity time is set to 60 seconds. Which means that the call-to-action will be displayed after Convert Pro detects 60 seconds of inactivity.
However, in case you wish to change the time, you can do so by going to Convert Pro -> Settings -> General and change the Inactivity time as highlighted in the image below.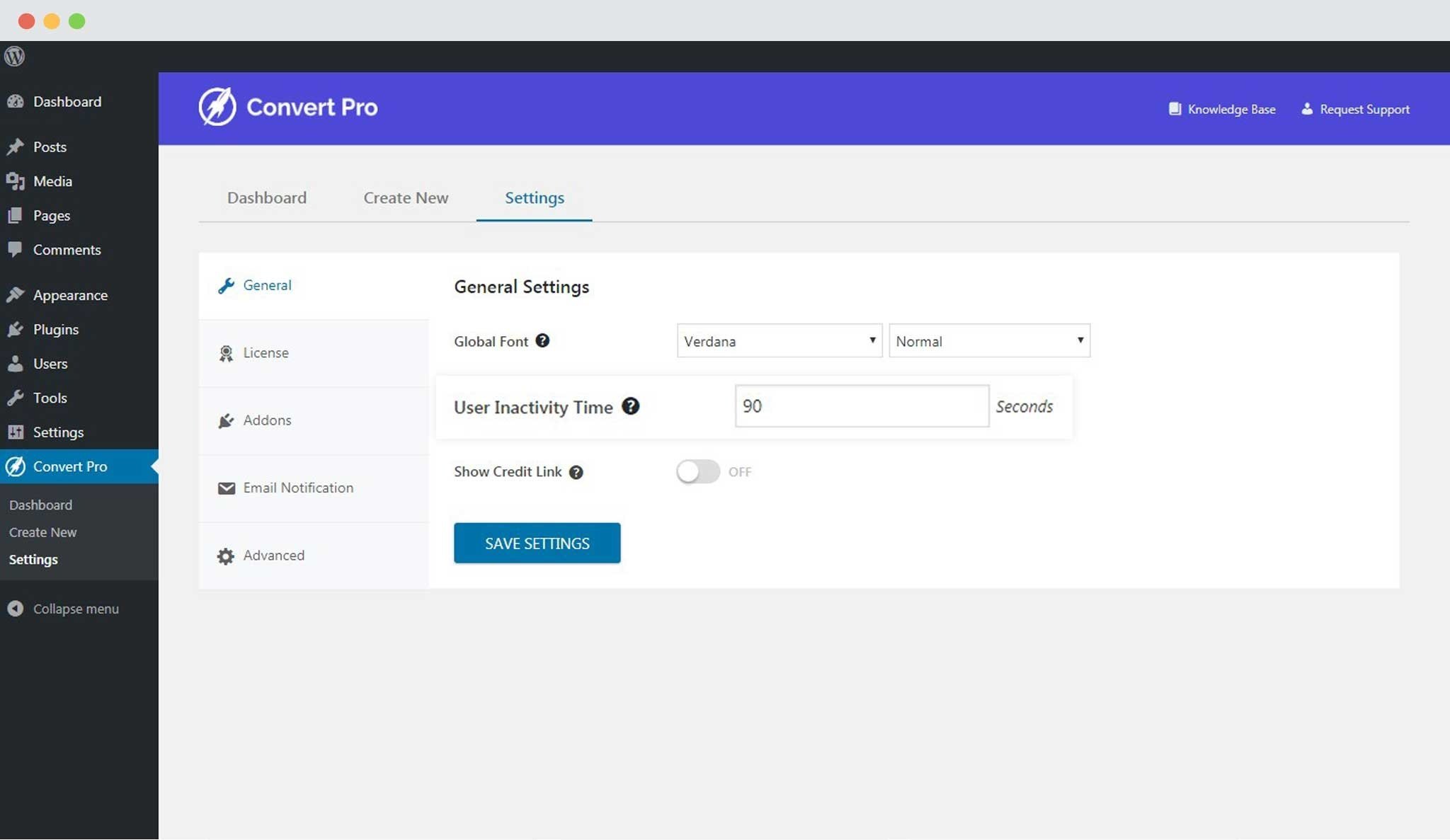 ---
After having set the launch trigger, you can proceed with the next configurations and settings for the call-to-action.
Target Options:
Cookie Settings
If you are planning to capture lead data through your call-to-action, Convert Pro allows you to manage them in two ways.
You are all set to capture tens of thousands of leads! 🙂
Need help? Get in touch!