Convert Pro comes with an Advanced Script addon that can be used when you want to run additional JavaScript for specific call-to-actions in Convert Pro with several actions like a popup open, popup close, popup submit.
Before you proceed, you will have to activate the Advanced Script from the settings panel.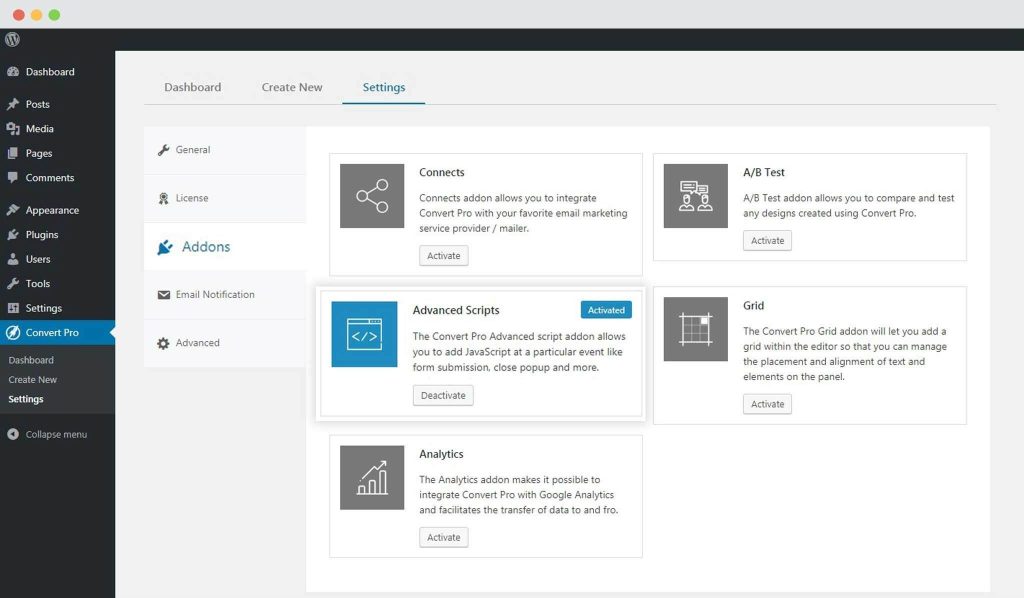 Once activated, you will find the Additional Script accordion added under the Panels section.
Step 1 -> Open the Call-to-action you wish to add the additional JavaScript to.
Step 2 -> Move to Design -> Panel and then Additional JavaScript accordion.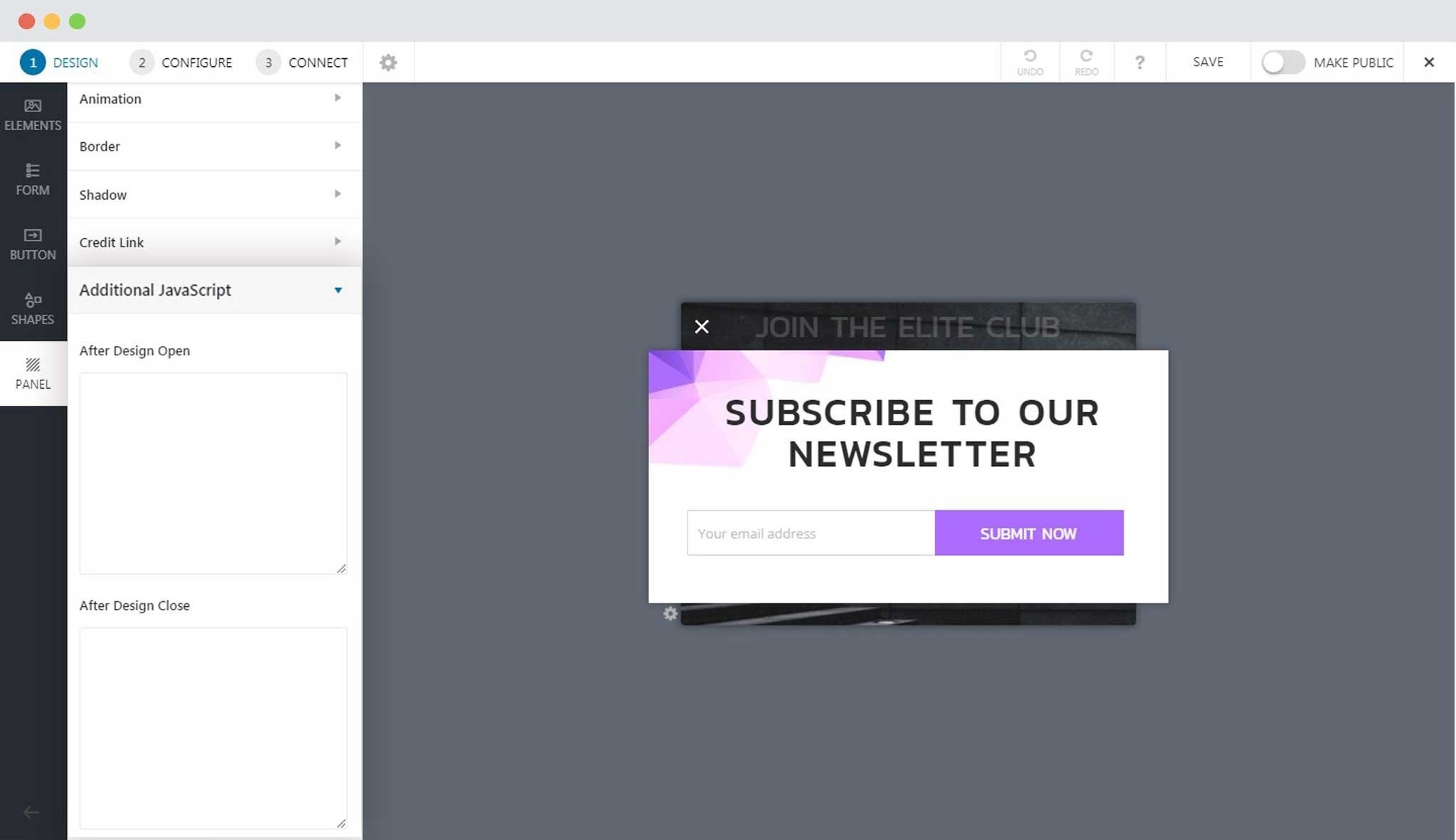 You will fine separate boxes where you can add scripts for actions like:
Popup Open
Popup Close
Popup Submit
Note: You need not write a <script> tag while adding the external script. Convert Pro will do this for you!