Have you ever thought of displaying special offers for people belonging to a specific country? Or do you wish to hide your opt-in forms from the residents of the EU countries (post GDPR)?
Convert Pro allows you to do that!
You can target users based on the countries they are residing in. Let us take a quick look at how you can do this.
Step 1 –> Create and design a Call-to-action in Convert Pro.
Step 2 –> Move to the Configure section
Step 3 –> Open the Target settings and then the Geo Location tab.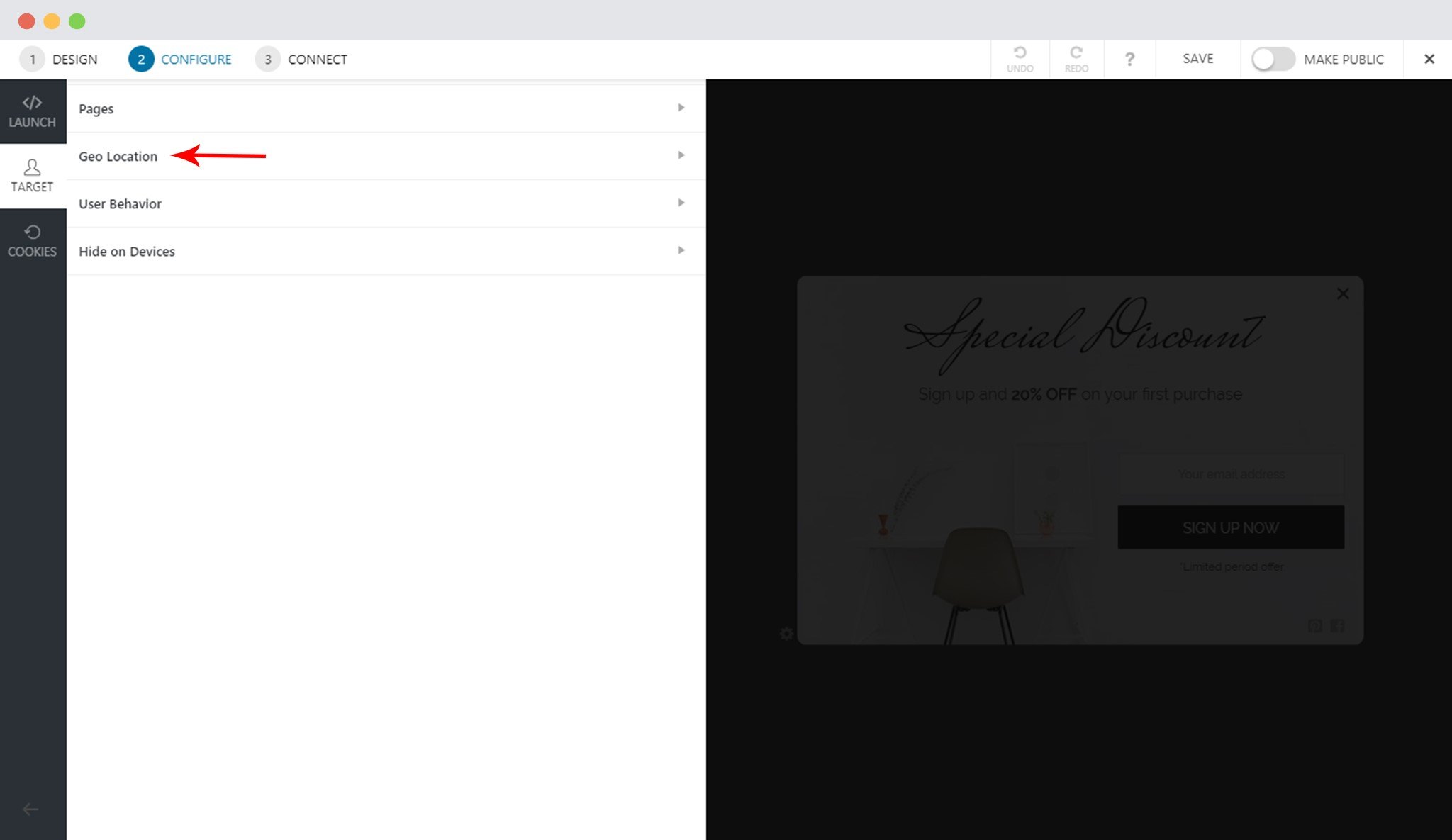 Step 4 –> Select your specific Display Rules.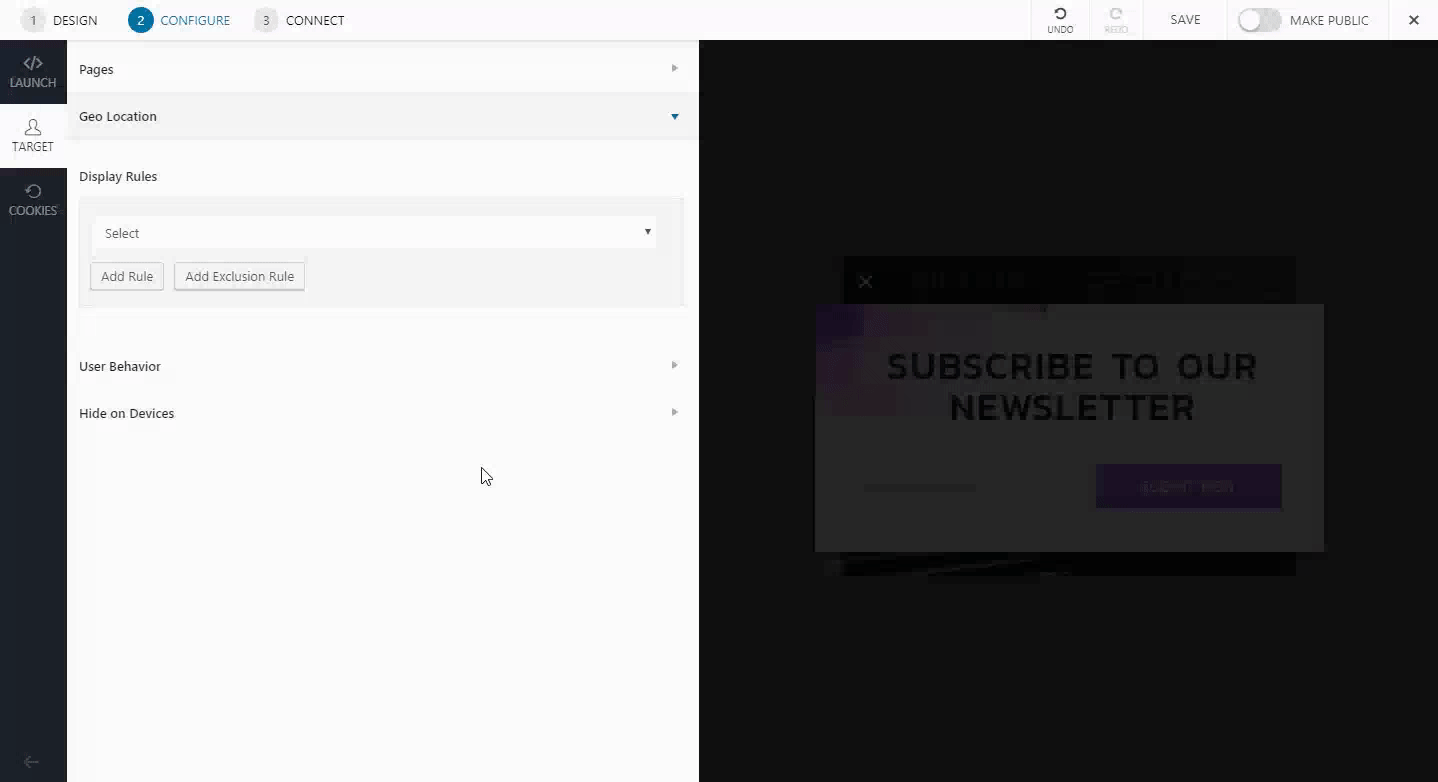 Step 5 –> You can also add Exclusion Rules to exempt any country or set of countries from seeing the call-to-action. (Available from version 1.2.5)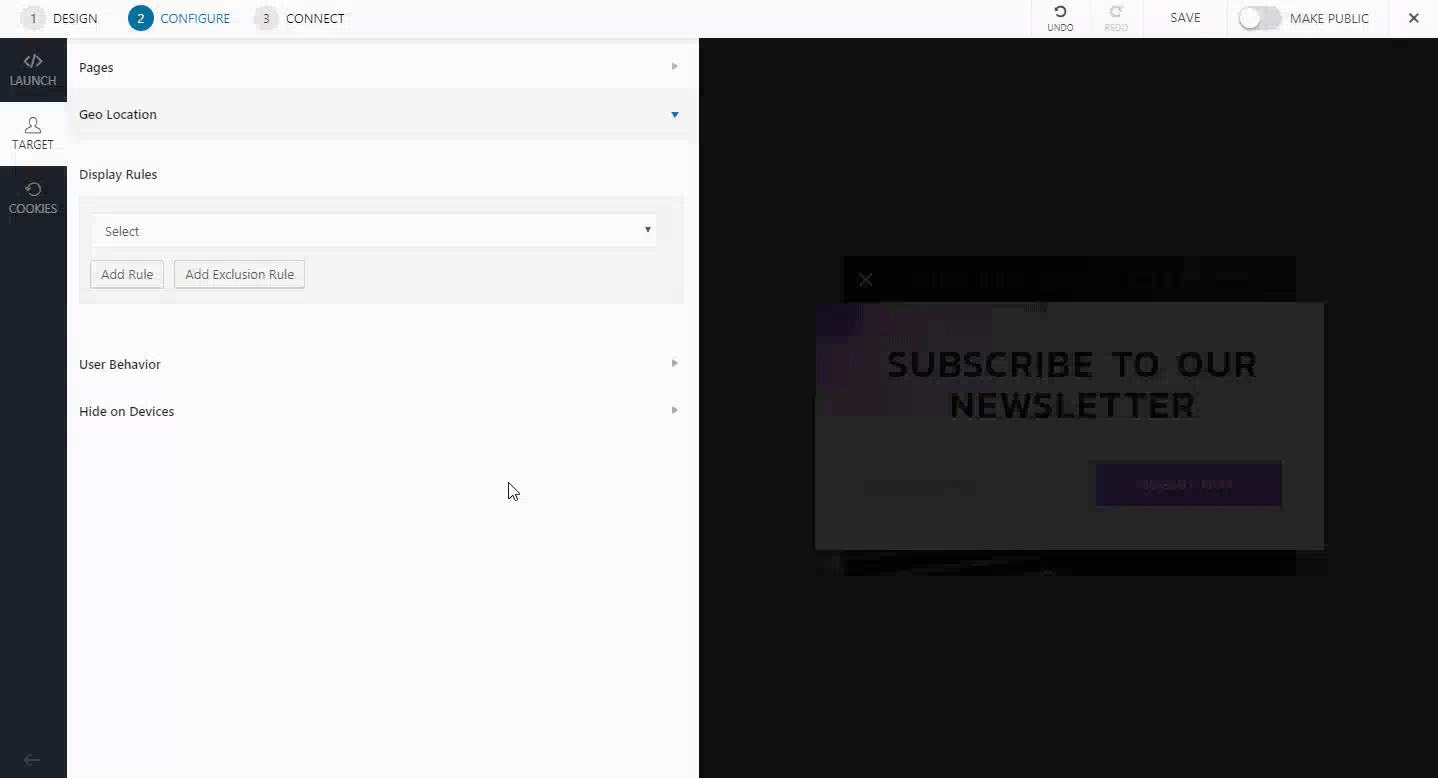 You can decide whether you want to show this call-to-action to all countries, non EU countries or just the EU countries. You can also select Target Specific Countries and then enter the country names below to show this call-to-action only to visitors from a particular country or countries.
Save and Publish.