Convert Pro has a settings panel where you can control a few things in the plugin.
You can manage the general settings by going to Convert Pro -> Settings -> General
This is how your General Settings panel looks: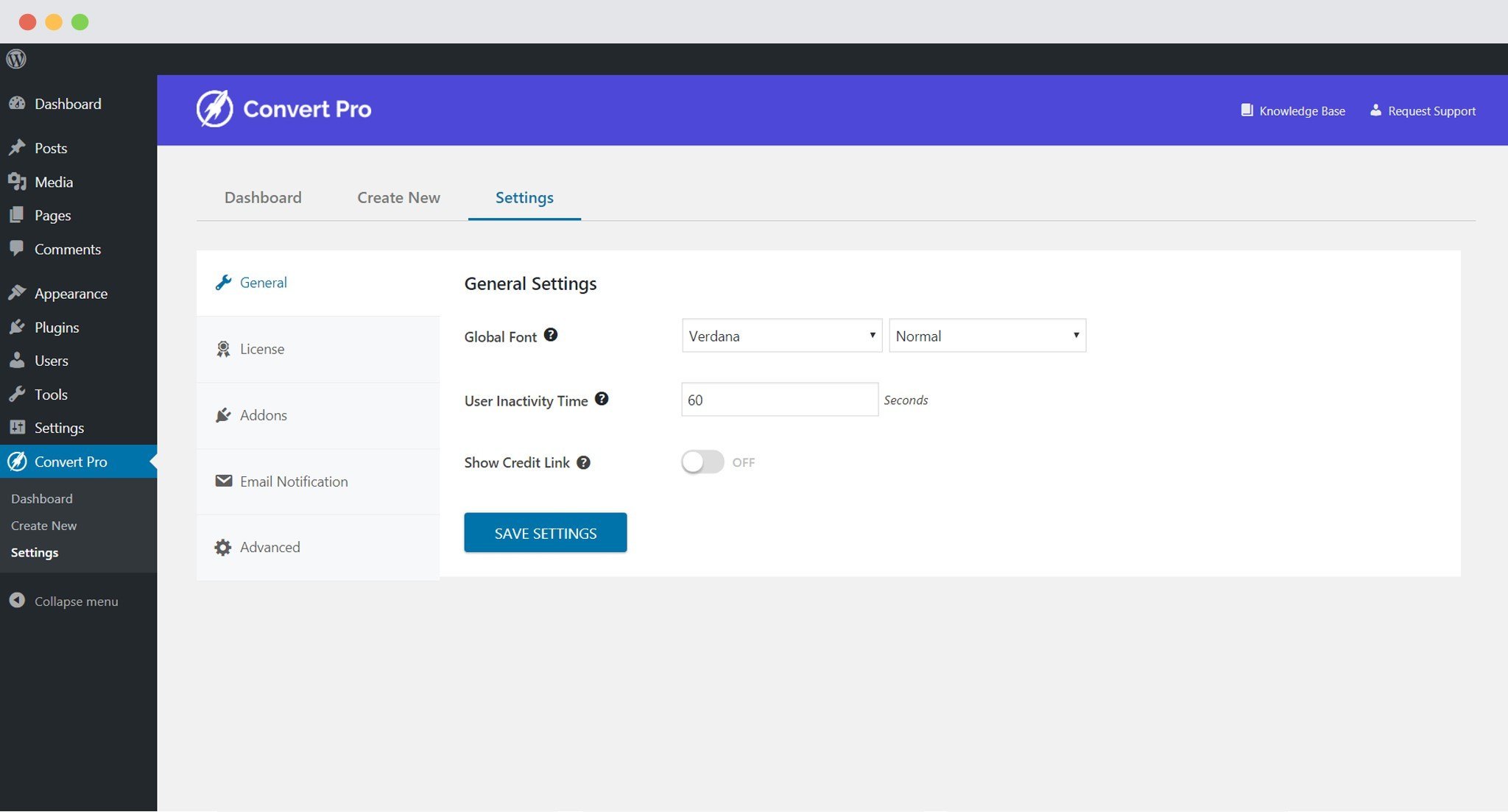 Global Font: If you wish to set a global font for all your call-to-actions, you can do so by selecting a font here. This will be applicable to all the call-to-actions created using Convert Pro. This setting can is overridden by the individual element's typography option.
User Inactivity Time: With Convert Pro, you can detect user inactivity and display a call-to-action. You can use this space to set the inactivity time after which you wish to display the call-to-action.
Credit Link: Convert Pro displays a tiny credit link on the bottom left of the overlay every time a modal popup appears. You can use this setting to enable or disable this credit link. Not sure of what the credit link is? Take a look at the screenshot below.