Convert Pro allows you to embed a call-to-action on a page, within a post or in the widget area. The Widget box call-to-action can be used to design a call-to-action and display it within the widget area on the website.
In this article we'll see:
Step 1: Creating a Widget box Call-to-action
In order to create a widget box call-to-action, let us move to Convert Pro -> Create New tab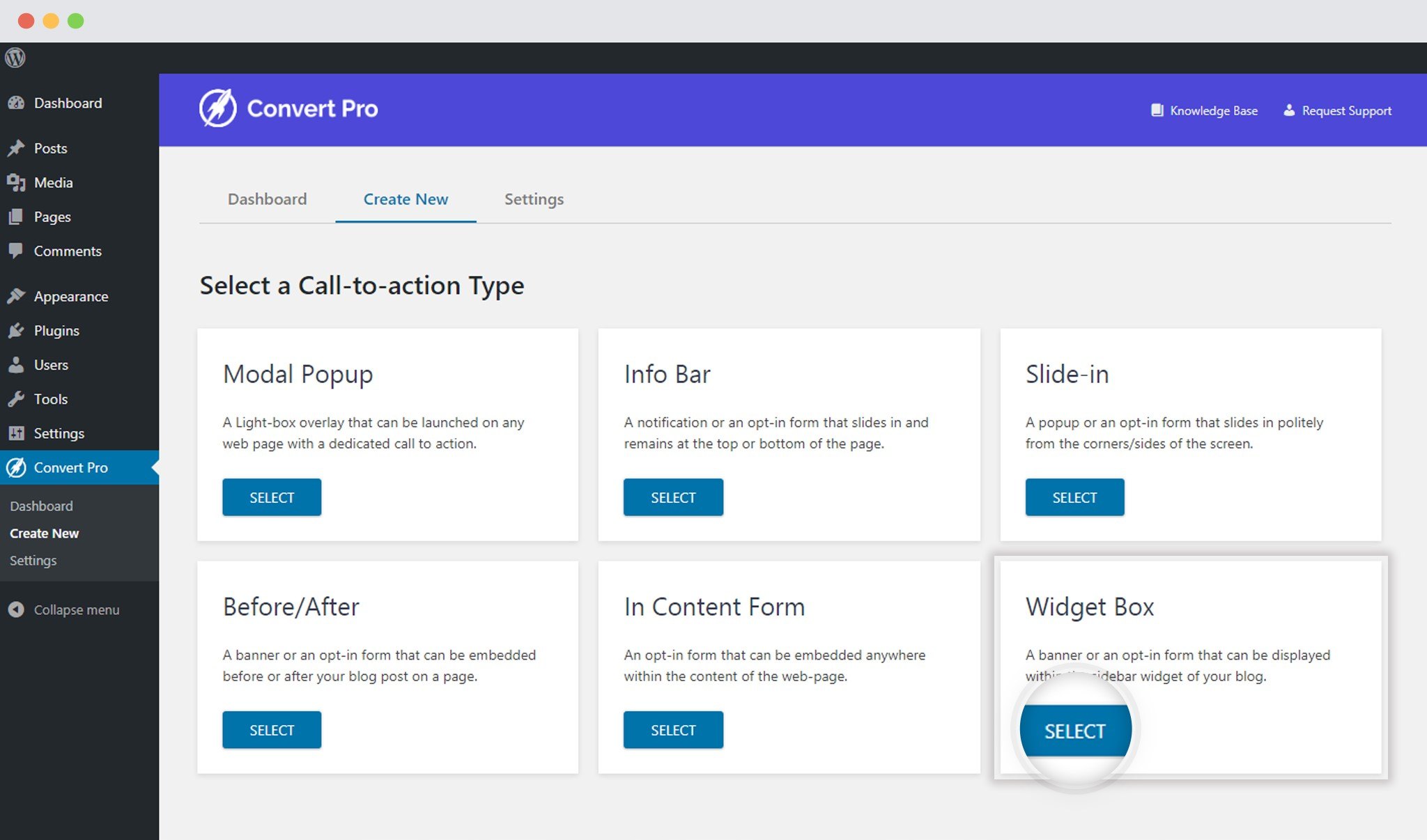 You can then select the template you wish to proceed with.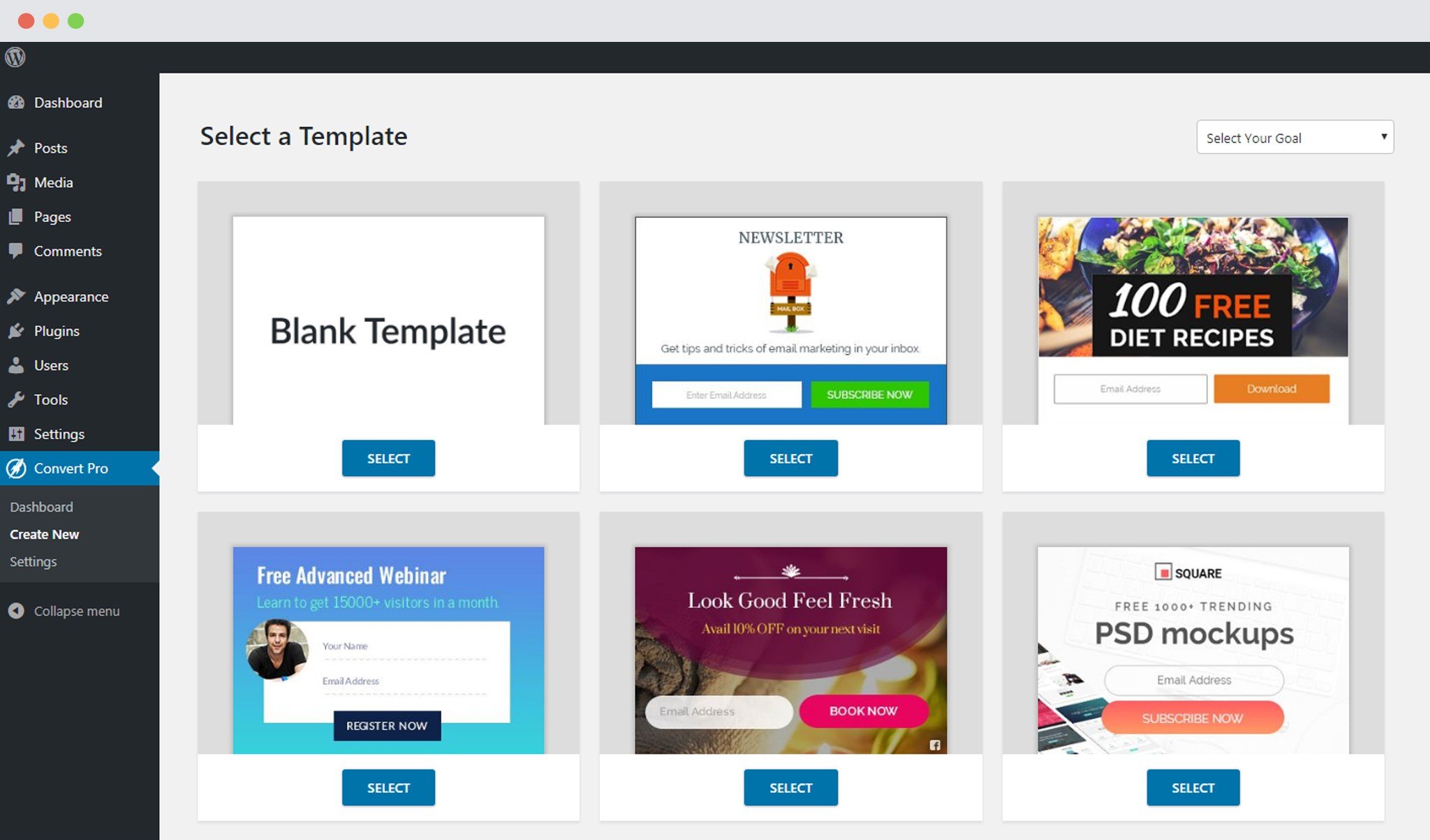 Once you have selected a template and named the call-to-action, you will be taken to the editor, where you can design, configure and connect the form with a third party email marketing service provider.
---
Step 2: Designing the Call-to-action
Convert Pro comes with a complete drag and drop editor that makes designing both fun and easy. You can create and design the call-to-action with additional elements, form fields, shapes and a lot more.
We have an article you can refer to know how you can proceed with Designing a call-to-action in Convert Pro.
---
Step 3: Configuration Settings
This step allows you to manage where and to whom should the call-to-action be displayed.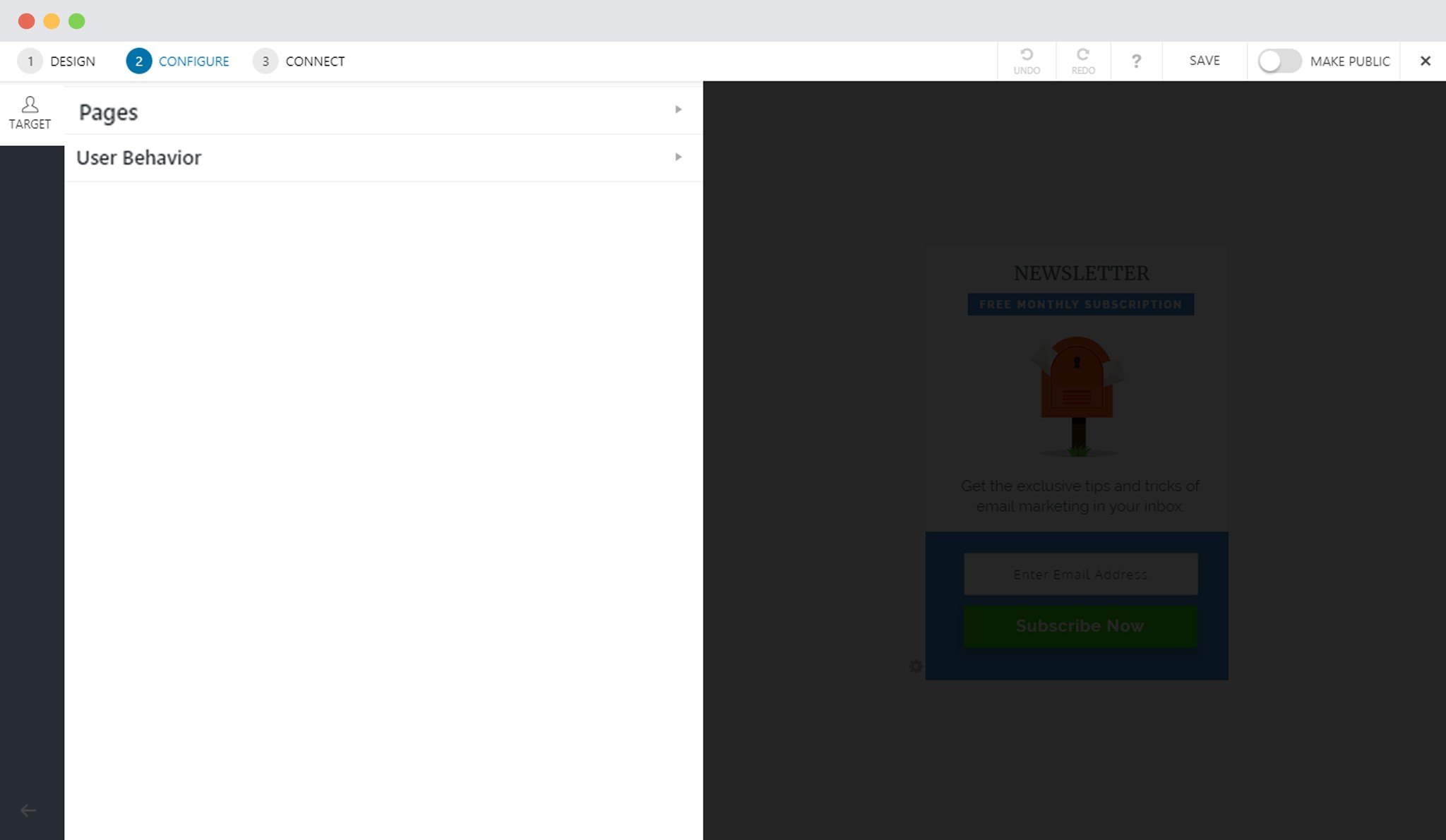 As seen above, you only have the target options for a widget box. Here too you can just select the pages/posts etc that you wish to display it on and decide whether you want to show or hide it from logged in users. Here are a couple of articles you can refer to.
---
Step 4: Managing Leads
Convert Pro integrates with 26+ email marketing service providers and autoresponders to help you store and manage leads. You can also enable email notification to receive lead data on a specific email ID.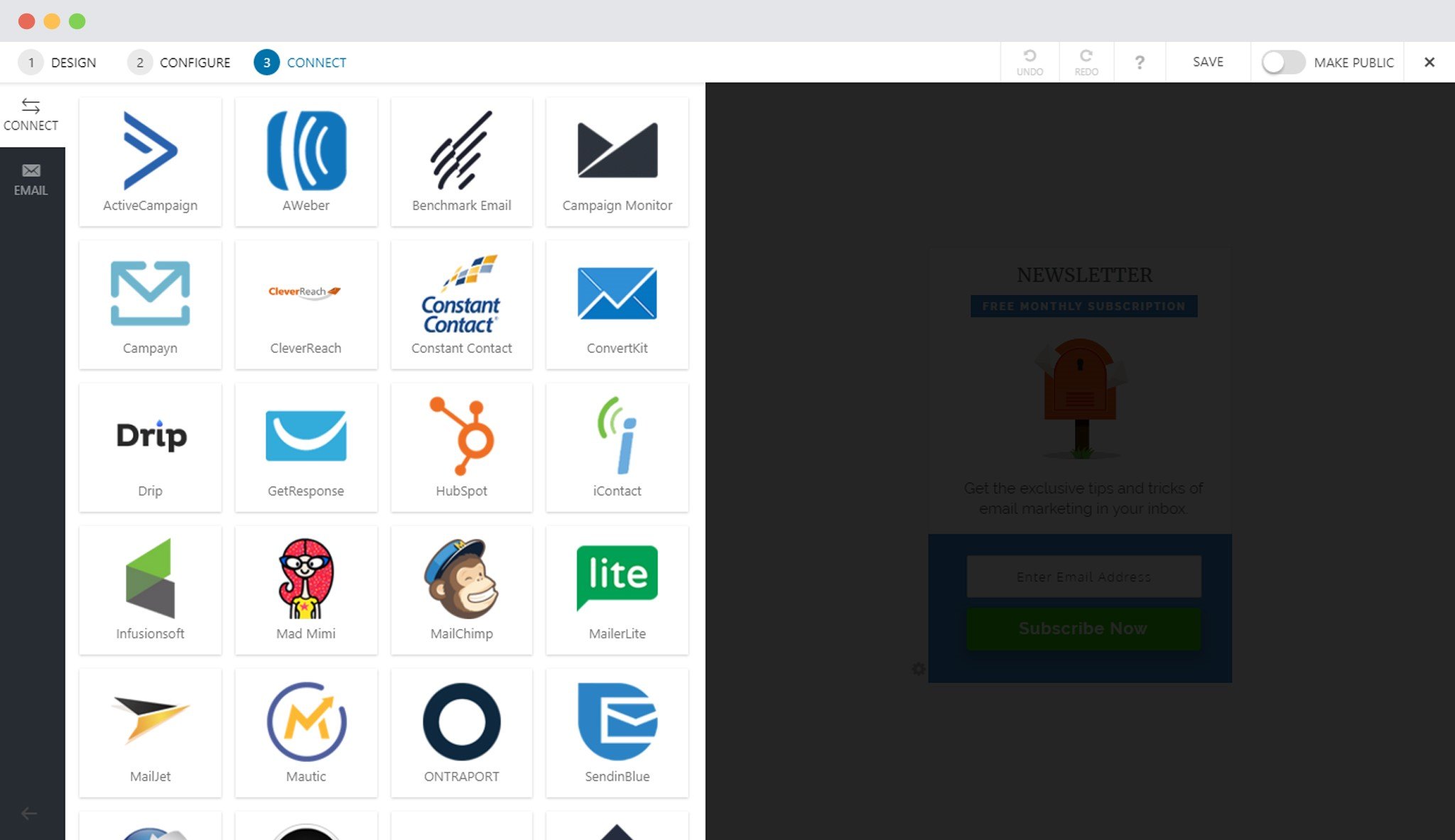 You can refer to the following links to integrate with a third party email marketing service provider and enable email notifications.
You are all set to publish the call-to-action and convert your website visitors into prospective leads and customers!
Need help? Get in touch!