Every call to action comes with a unique link that calls a class associated with that call-to-action. Therefore, you can use this link, put it across an anchor text of your choice, so that the call-to-action appears on the click of the anchor you've entered there.
If you have not yet created a call-to-action, go ahead and
Create a call-to-action
If you are not sure about the steps above, you can refer to Start with your first Call-to-action article.
Here is a quick video that will walk you through the process of triggering a popup on the click of a text or an image.

Need step by step help? You can read the article below.
---
Step 1 -> Go to the Configuration settings, then the launch section and open the Onclick accordion.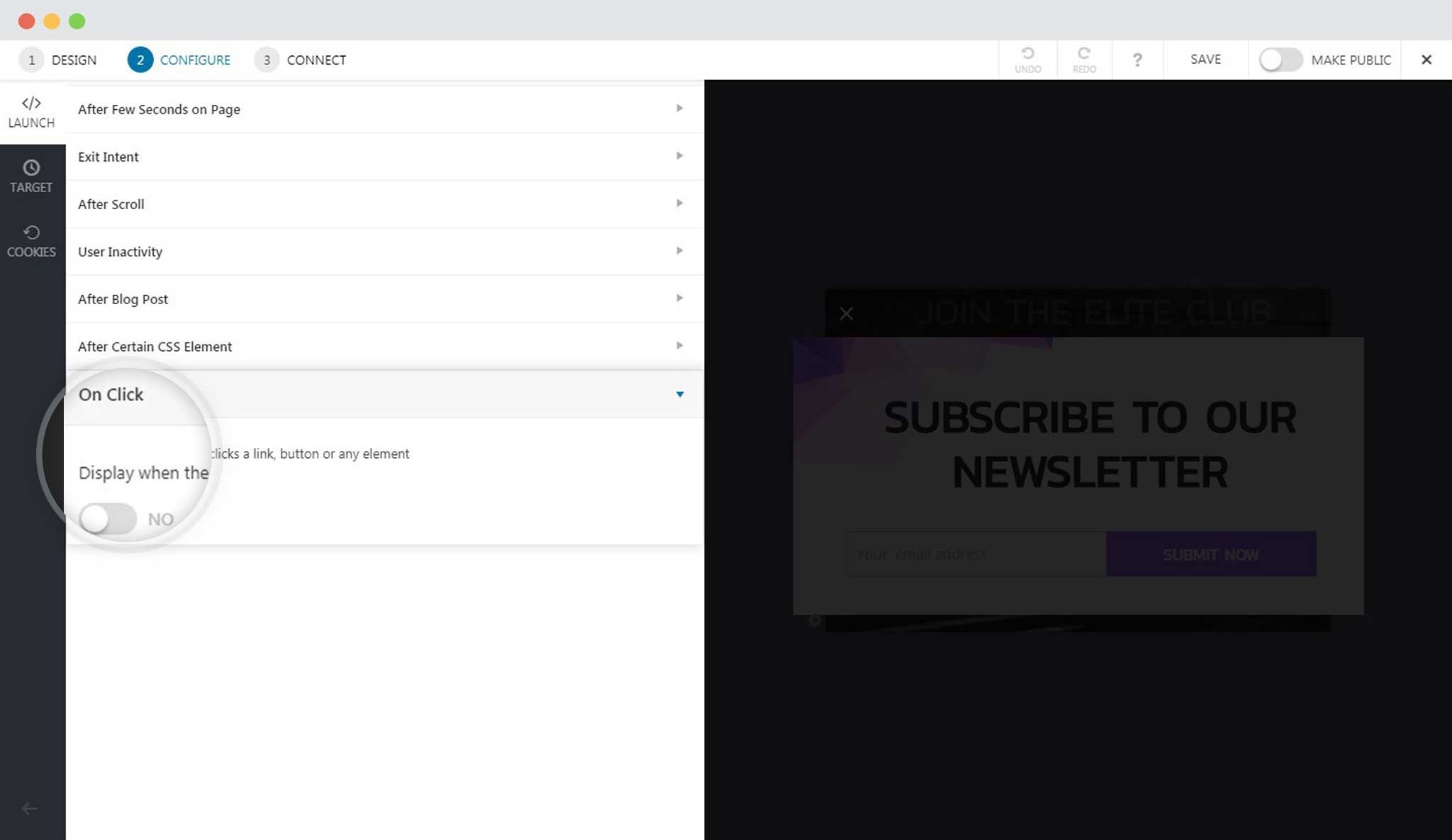 Step 2 -> Enable this option with the slider and click on the button that says "Copy Link Code".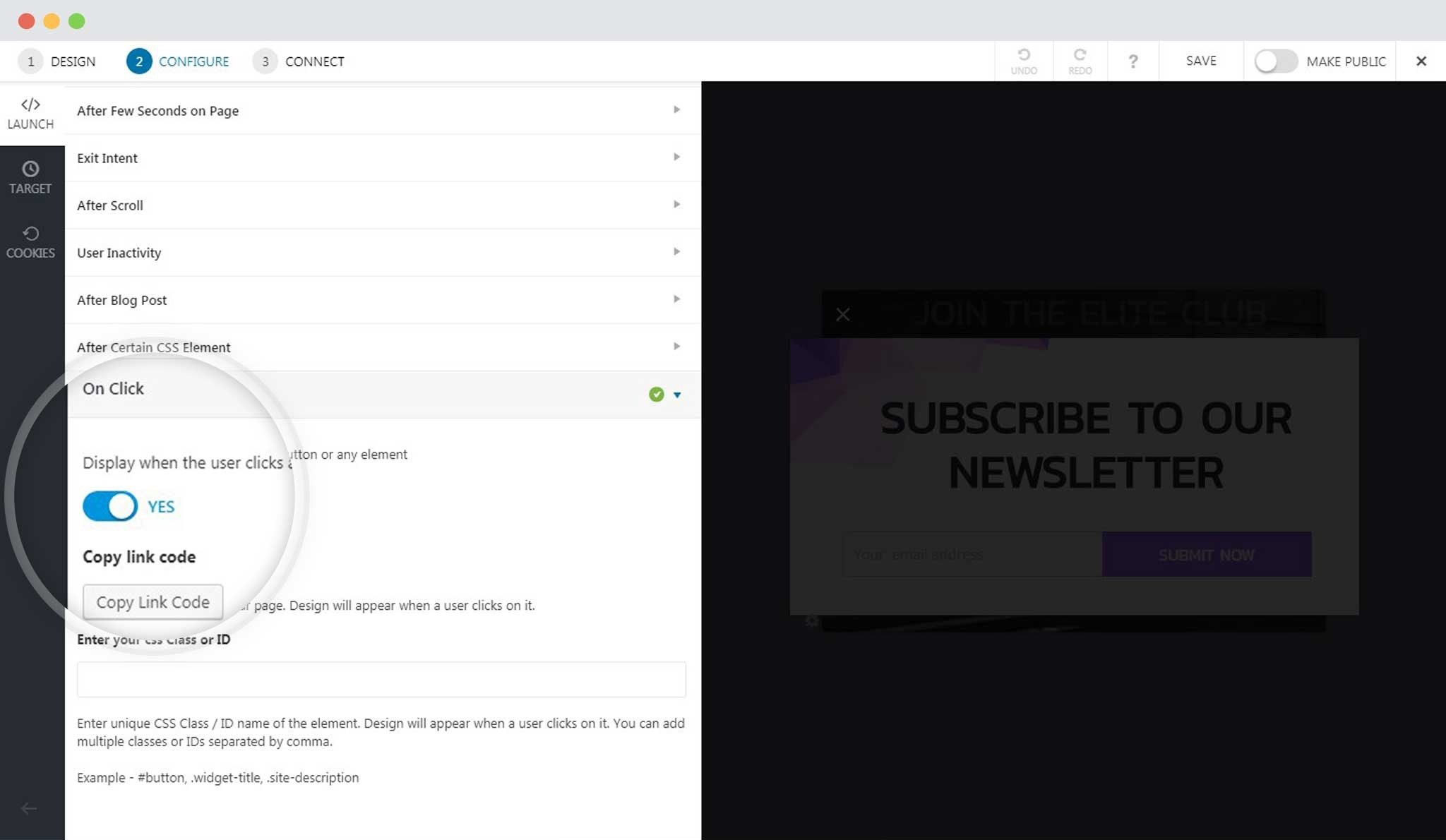 The link code is copied!
Step 3 -> Let us now proceed and add this link code in the required place.
I have created a post and wish to open the call-to-action when the user clicks on the download link. I have added the link code as shown in the images below.
Add link code to a piece of text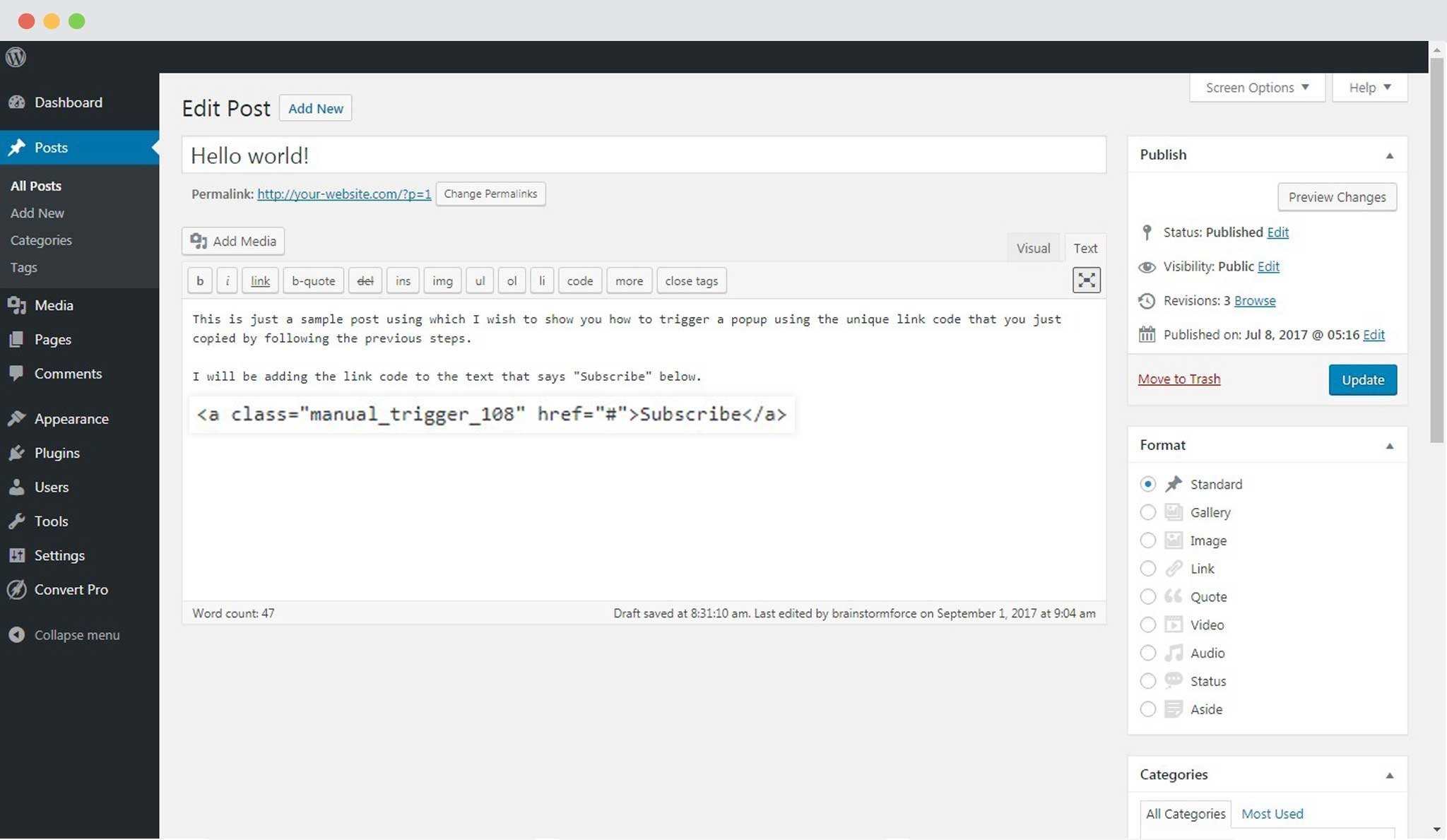 Add link code to an image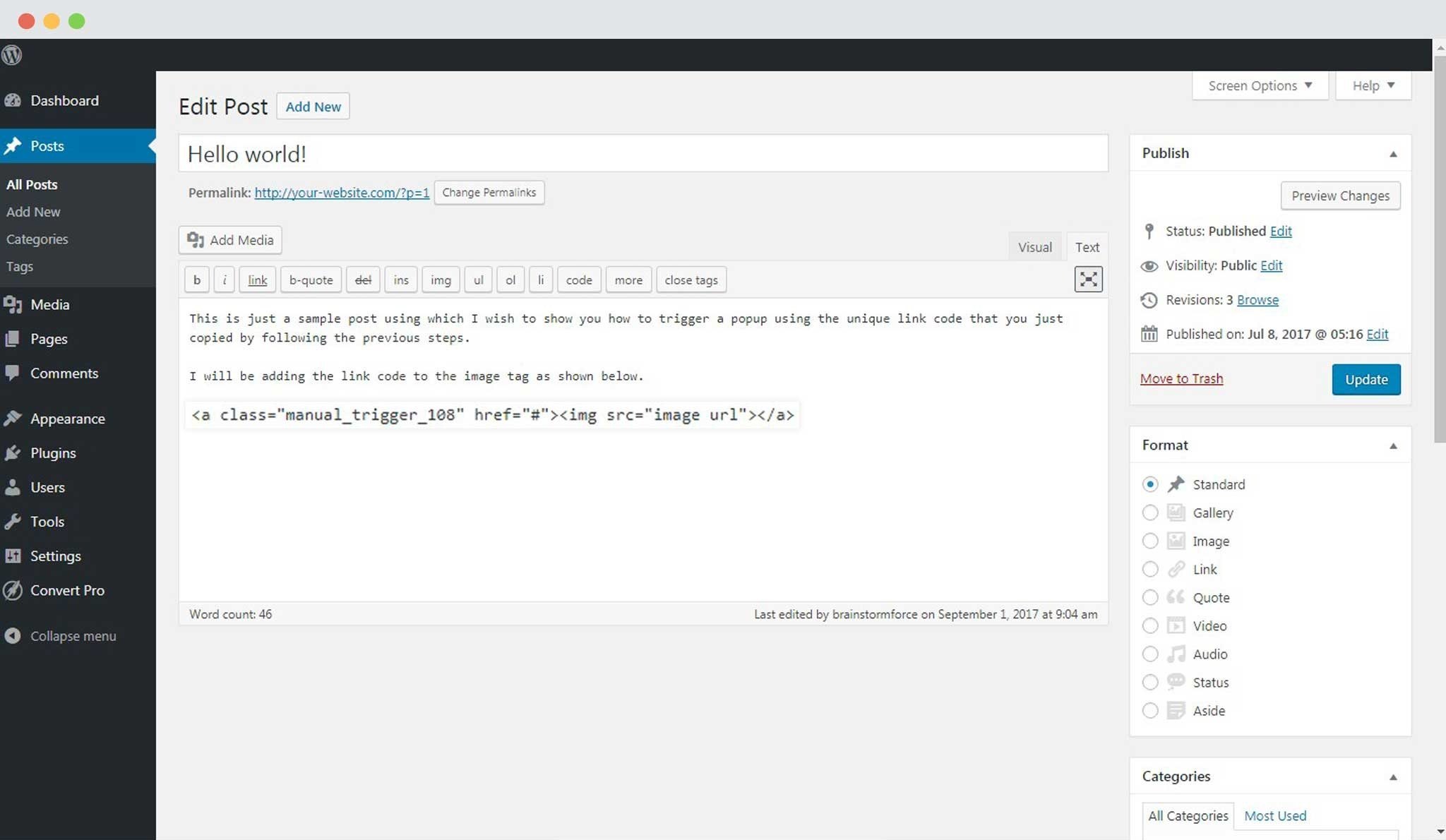 Note: This link code comes as a normal HTML anchor tag. You can add any HTML tags within it. This means that you can add an image, a button or anything you wish to use as an element on which the user clicks to see the popup.
---
On-click popups appear whenever the user clicks on the text, button or image that you use. Therefore, you cannot set configuration settings like target pages, visitors or even cookie settings for on-click popups.
If you are planning to capture lead data through your call-to-action, Convert Pro allows you to manage them in two ways.
You are all set to capture tens of thousands of leads! 🙂
Need help? Get in touch!