Convert Pro allows you to use a unique CSS class or ID to trigger a popup / call-to-action on the click of a button, a menu item etc. You simply need to add a unique class name for the call-to-action and use the same name as a custom CSS class for the element.
If you have not yet created a call-to-action, go ahead and
Create a call-to-action
If you are not sure about the steps above, you can refer to Start with your first Call-to-action article.
---
Step 1 -> Go to the Configuration settings, then the launch section and open the Onclick accordion.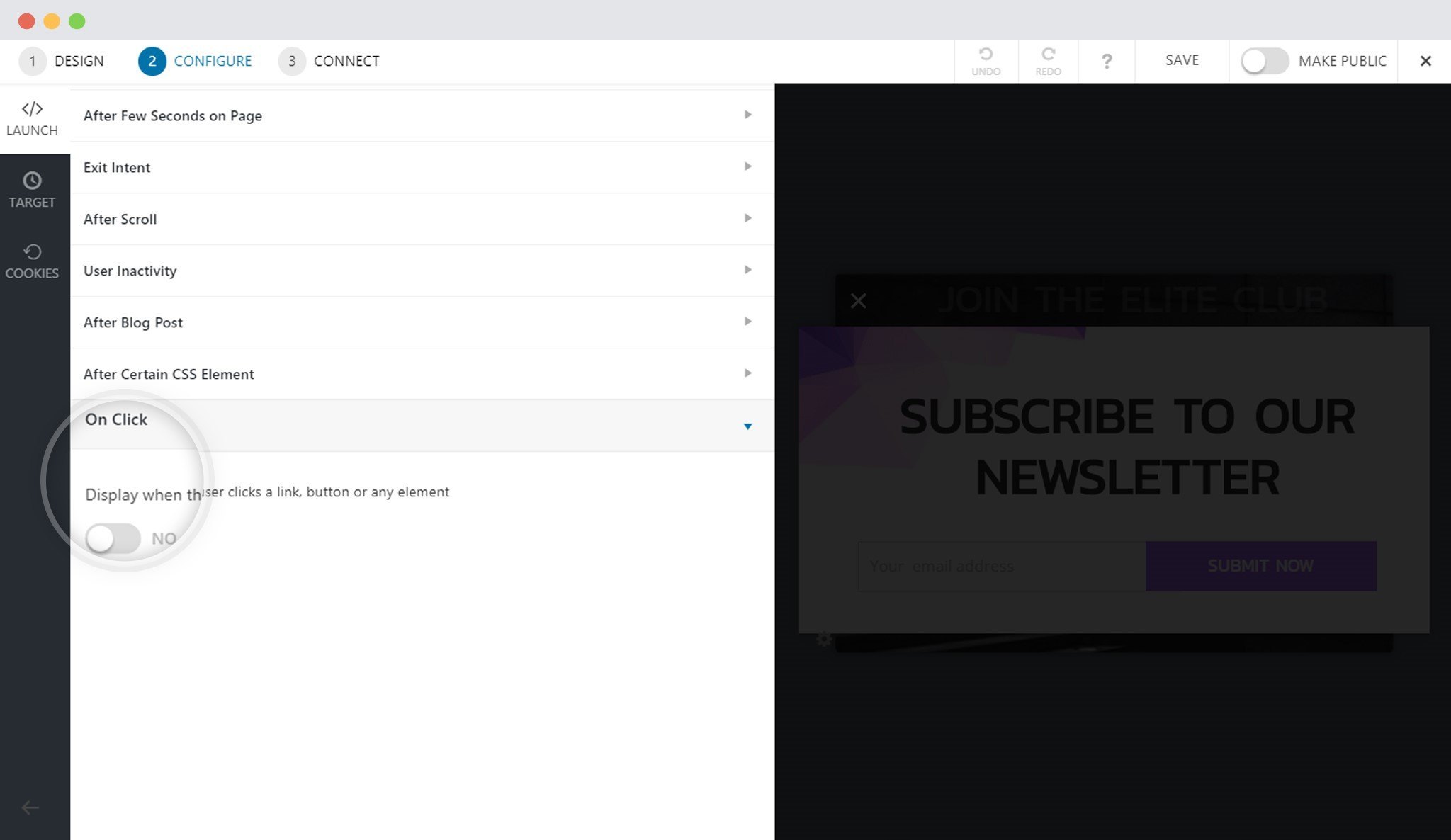 Step 2 -> Enter a unique CSS class or ID in the box highlighted below.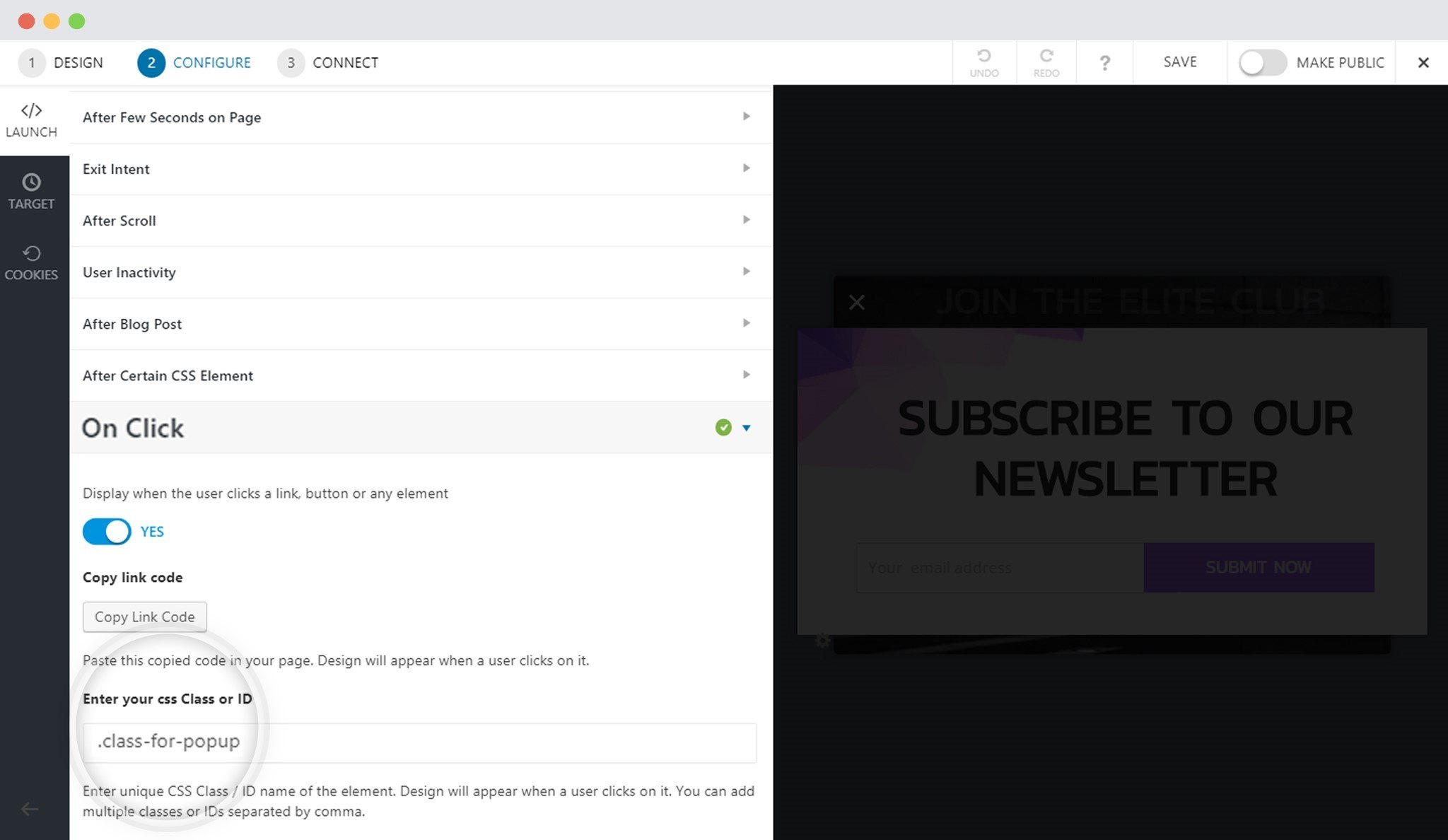 Note: You need to add a "." before the class name and "#" before an ID. You can add multiple class names and IDs separated with a comma.
---
Let us now see how we can add this to
We've taken a Beaver Builder button as an example. You can do this with the other page builders too.
Simply paste the class name you entered in Step 3 as shown below.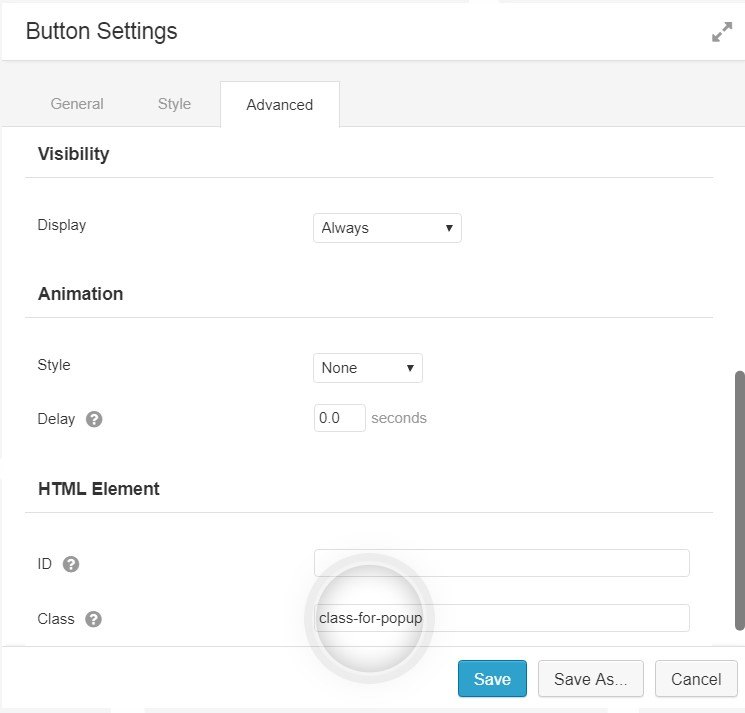 Add a menu item to your menu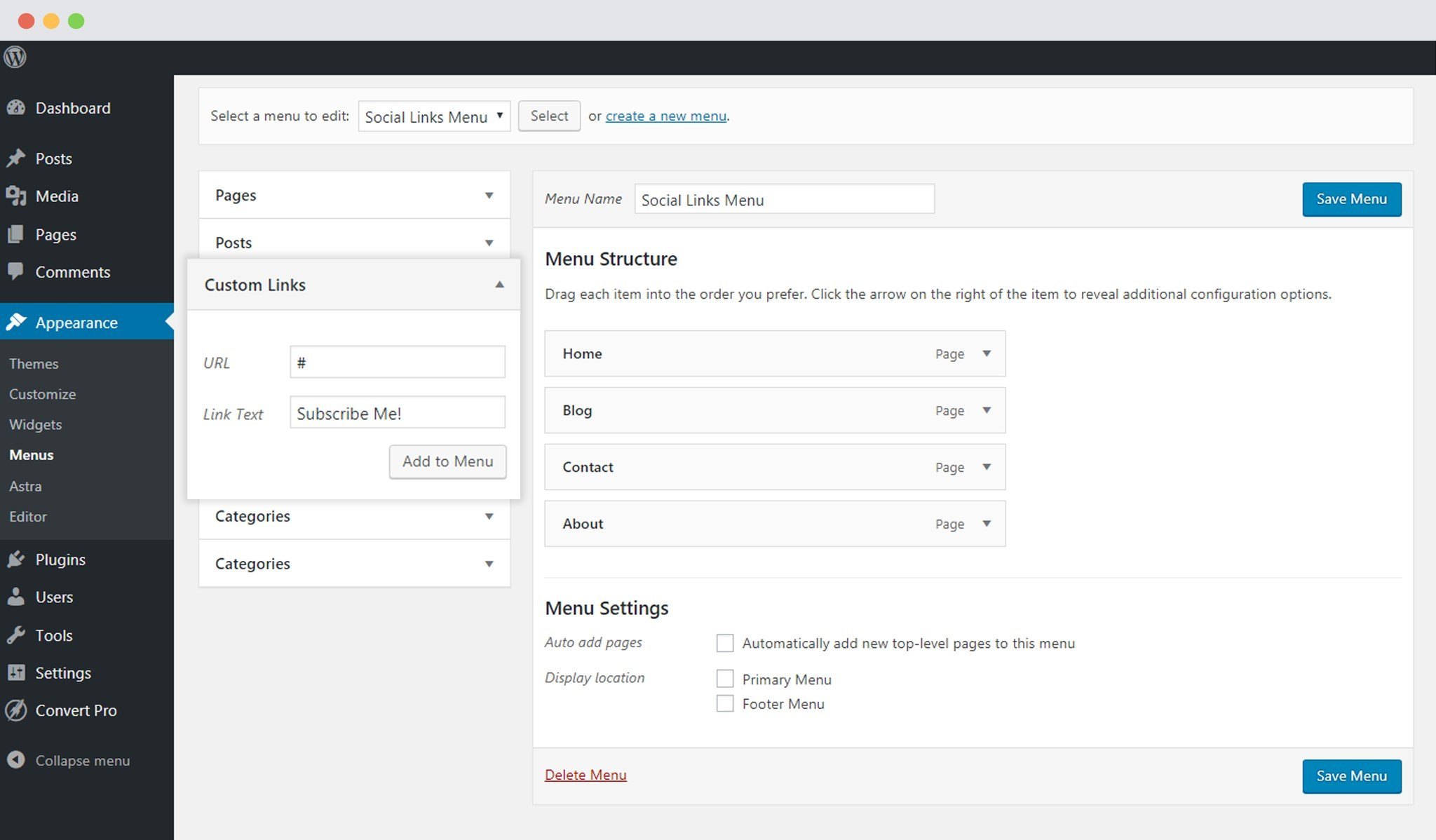 Add the Class name in the CSS Classes field of the respective menu item.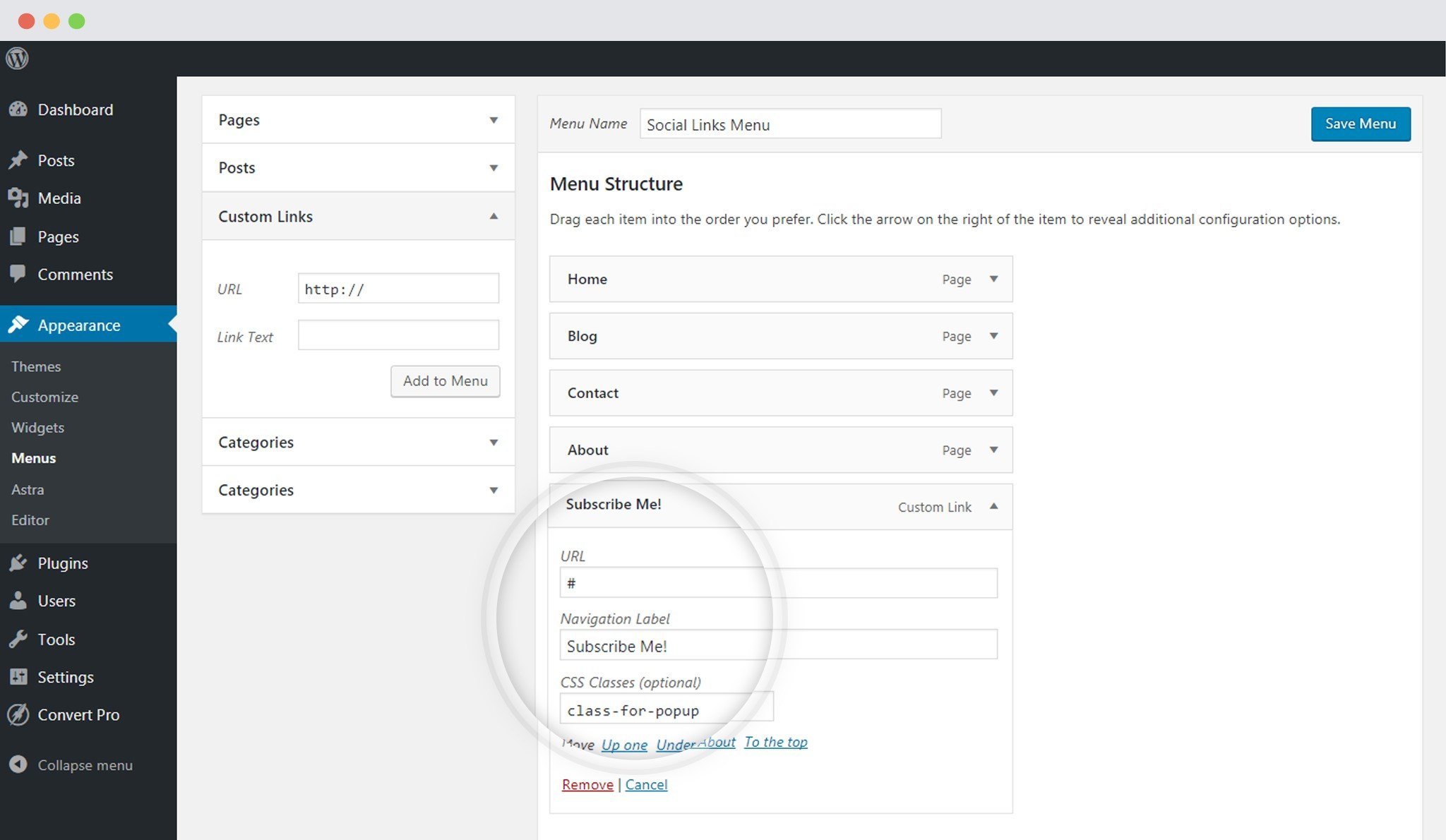 ---
Note: In case you are not able to see the CSS Classes field, you will need to enable it through the Screen options seen on the upper right side of the screen.
Screen options -> CSS Classes
---
On-click popups appear whenever the user clicks on the text, button or image that you use. Therefore, you cannot set configuration settings like target pages, visitors or even cookie settings for on-click popups.
If you are planning to capture lead data through your call-to-action, Convert Pro allows you to manage them in two ways.
You are all set to capture tens of thousands of leads! 🙂
Need help? Get in touch!