Many a times we would want to change the name of a call-to-action created in Convert Pro. The reason can be to give it a different identity, a clear understanding of what it is meant for, etc.
You can do this by moving to Convert Pro dashboard, refer the list of call-to-actions and click on the three dots seen in line with the Call-to-action you wish to rename.
Click on Rename.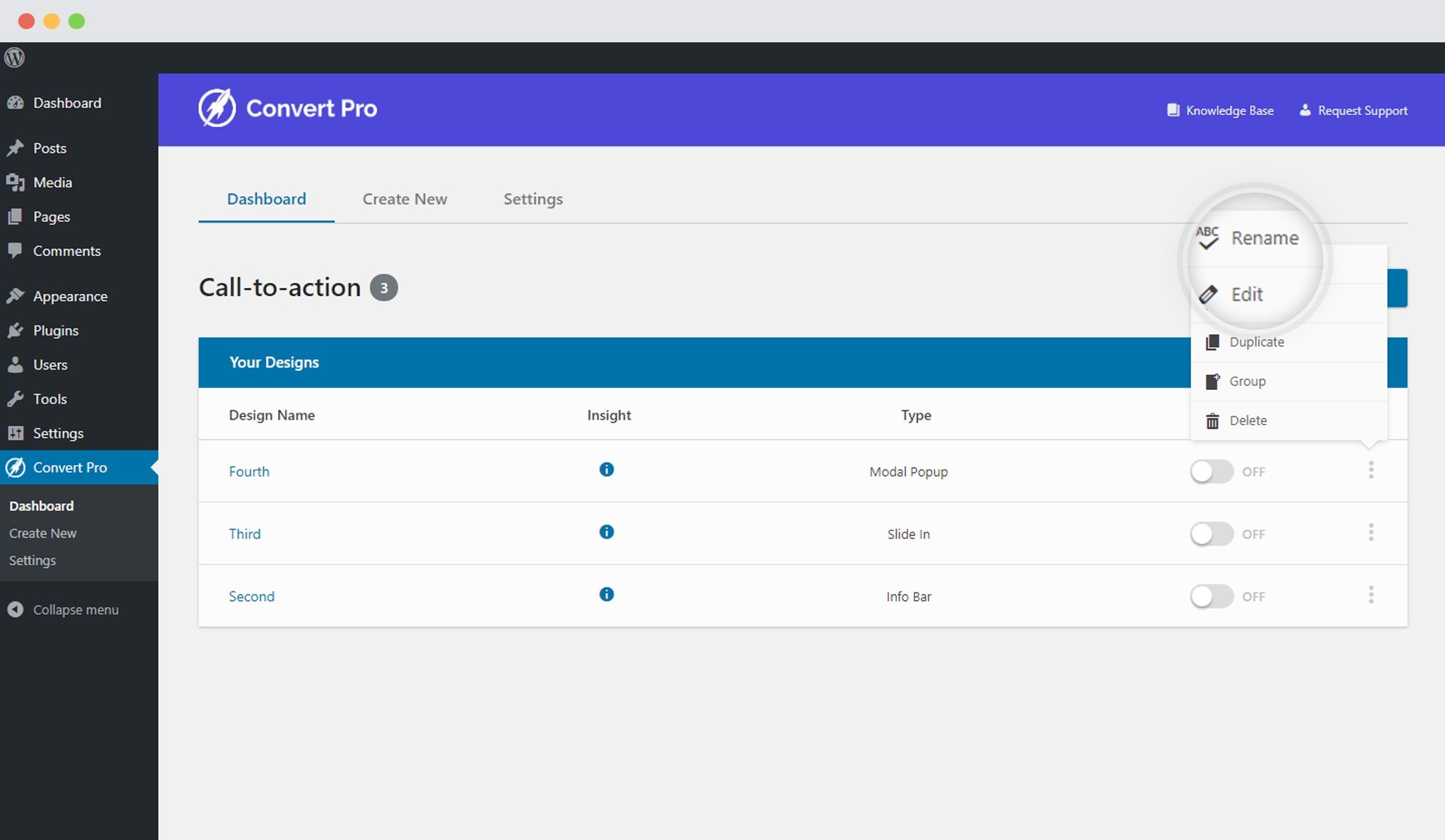 Type in the name, and save!