You no longer need a call-to-action you created in Convert Pro? You can choose to keep it in the list or delete it to avoid making the list too long.
Go to the Convert Pro dashboard, click on the three dot icon seen in line with the call-to-action you wish to delete.
Click on Delete.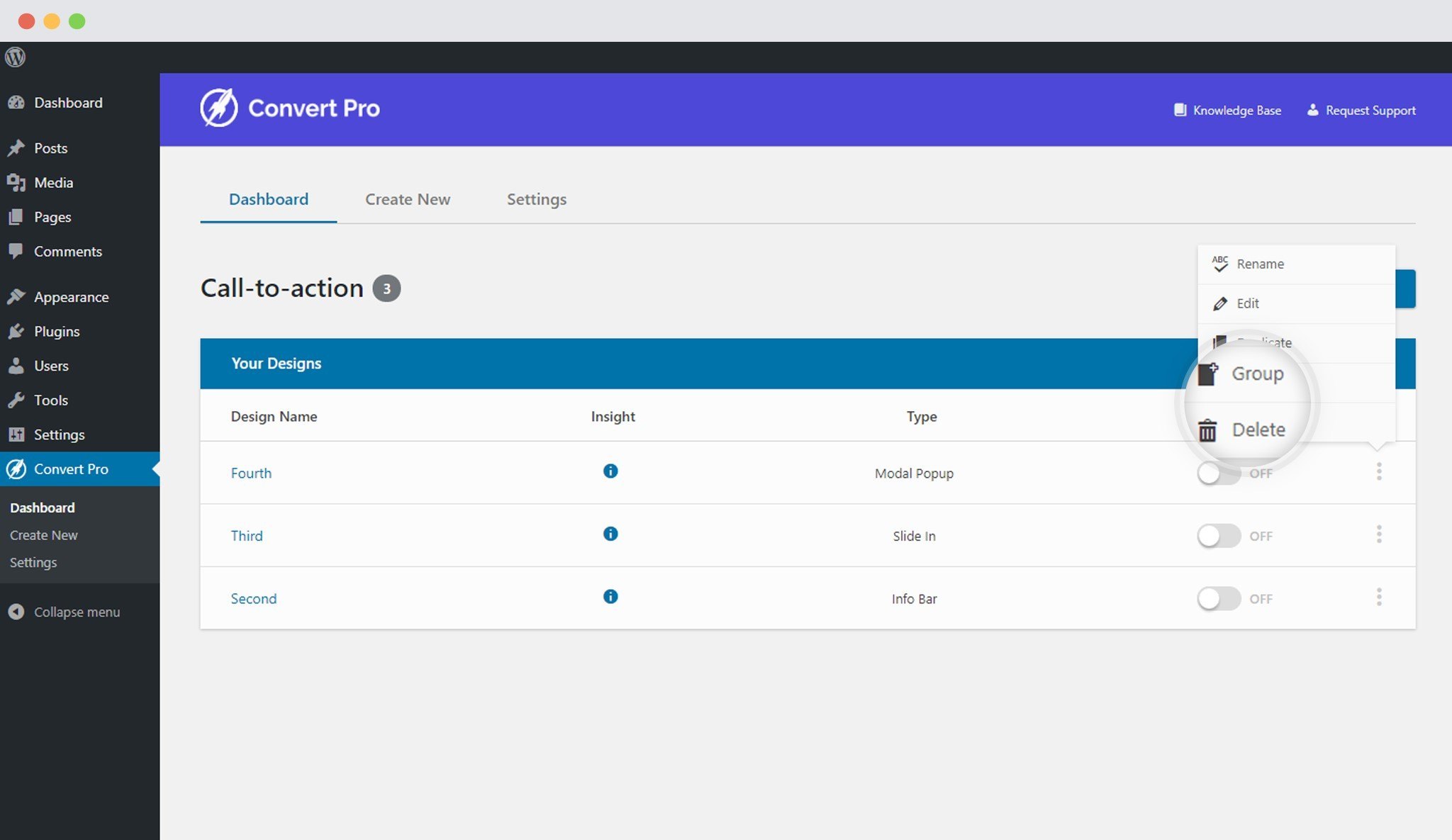 Confirm! Your call-to-action is now deleted.