The HTML data of your call-to-actions is dynamically generated and cached every time you create or edit the call-to-action. Sometimes, changes might not get reflected. At such times, it is recommended to clear the cache whenever you update the plugin or migrate your website.
In order to clear the cache, you can go to
Convert Pro Settings -> Advanced -> Cache
Click on the Clear Cache button and you are done!
Note: This is different than all the other caches. This deals with the changes and updates with respect to Convert Pro.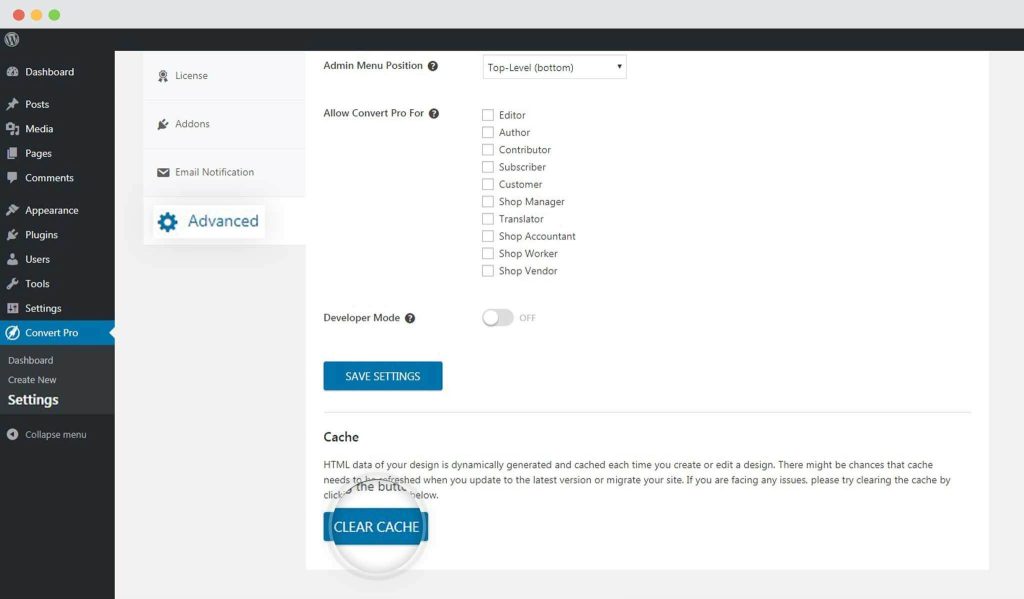 Need help? Get in touch!