Sometimes, we were asked whether website owners could track the page through which a user has filled a form successfully. This is possible with Convert Pro!
To pass current page URL through the hidden form field, you just need to add the following code to after call-to-action open section under Additional JavaScript.
Note: Please make sure you have installed and activated the Additional Script addon.
Convert Pro Editor -> Design -> Panel -> Additional JavaScript. Refer to this Screenshot –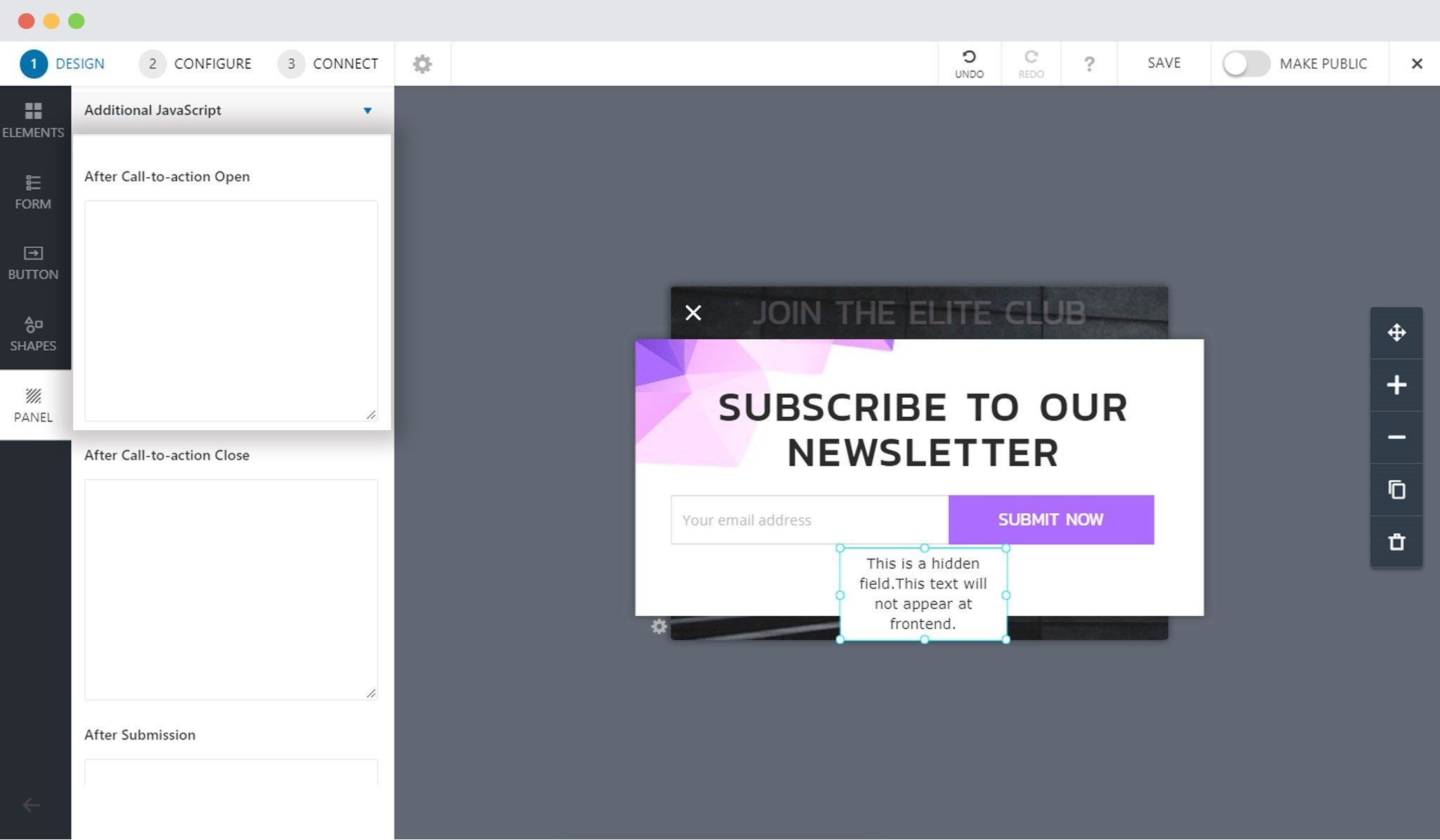 var current_page_url = window.location.href;
var hidden_field_id = 'cp_hidden_input-2-249';

jQuery( "#" + hidden_field_id + " .cp-target").val( current_page_url );
You just need to modify the hidden field ID according to your hidden form field ID. You can find the ID for your hidden field here –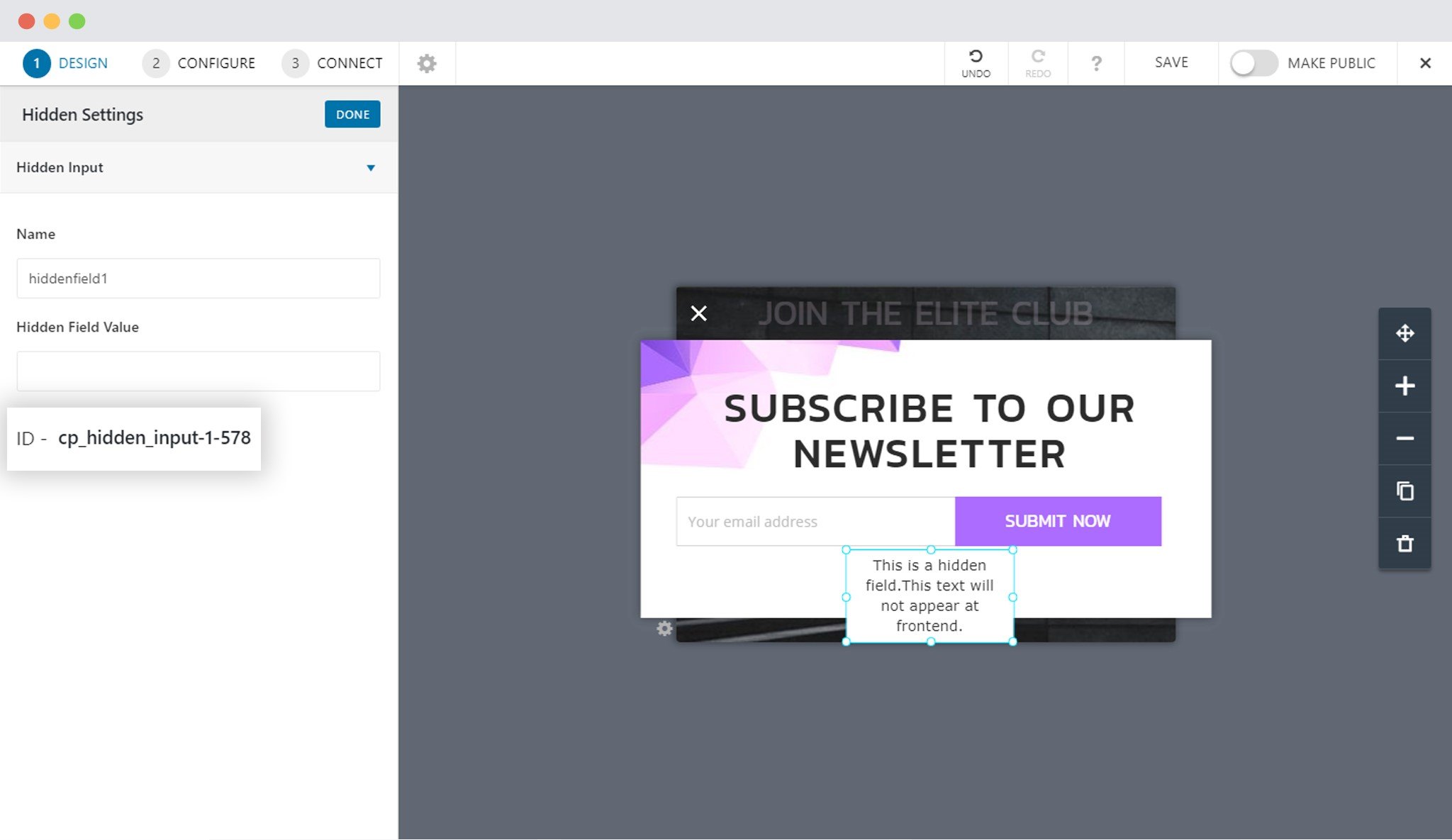 This way, your hidden field will pass the current page URL as a value.