Have you ever thought of hiding a call-to-action from users who have already opted in or those who have closed it? Convert Pro allows you to manage cookies and hide call-to-actions for the specified number of days.
Let us quickly take a look at how we can go about implementing this
Create a Call-to-action
Select when you wish to launch the call-to-action
---
You can then use the targeting options that will let you select specific pages you wish to show the call-to-action on and the users you wish to target.
Let us know proceed to the Cookies settings.
Step 1 -> Go to Configurations, and then Cookies
>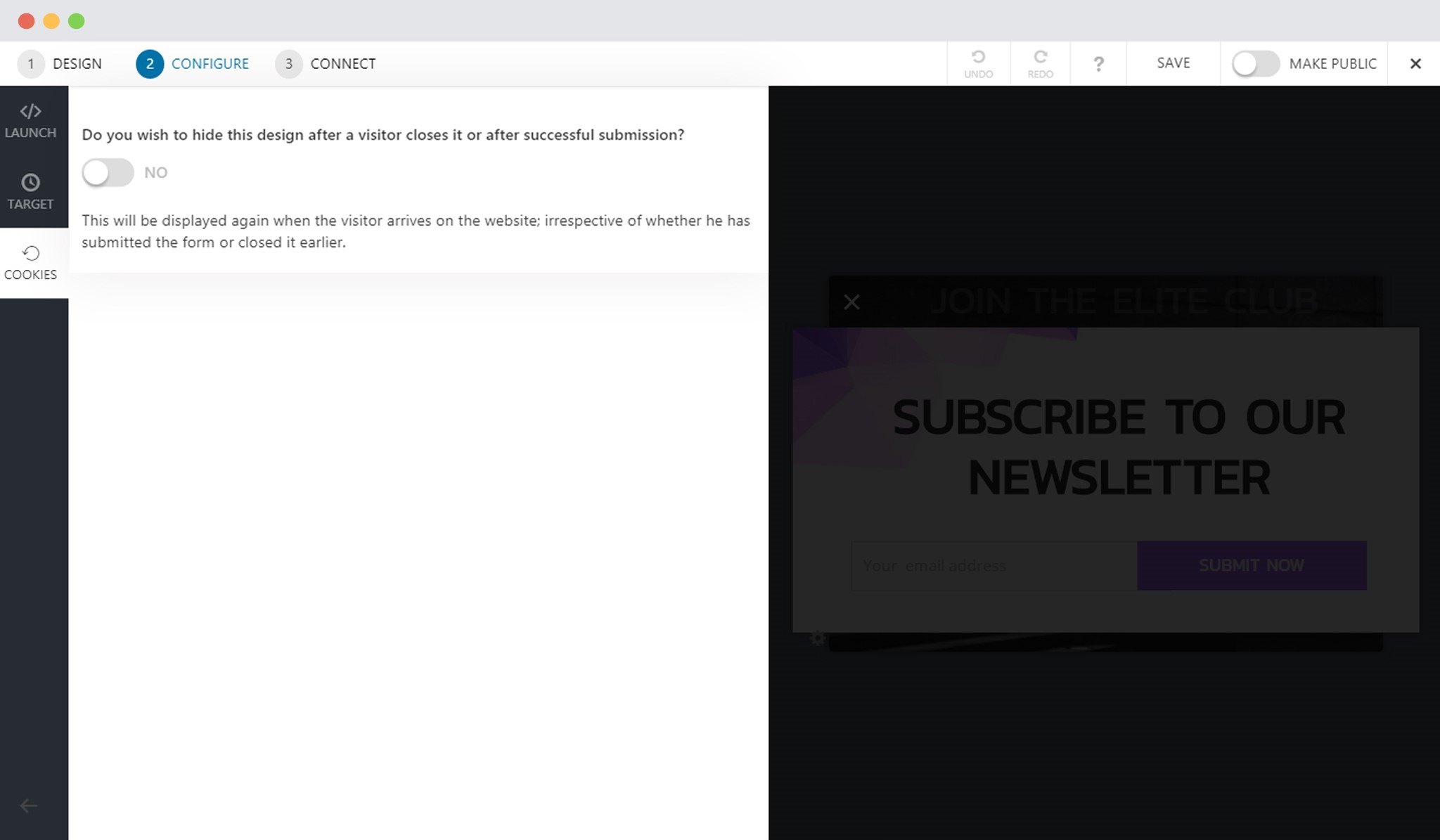 Step 2 -> Enable Cookies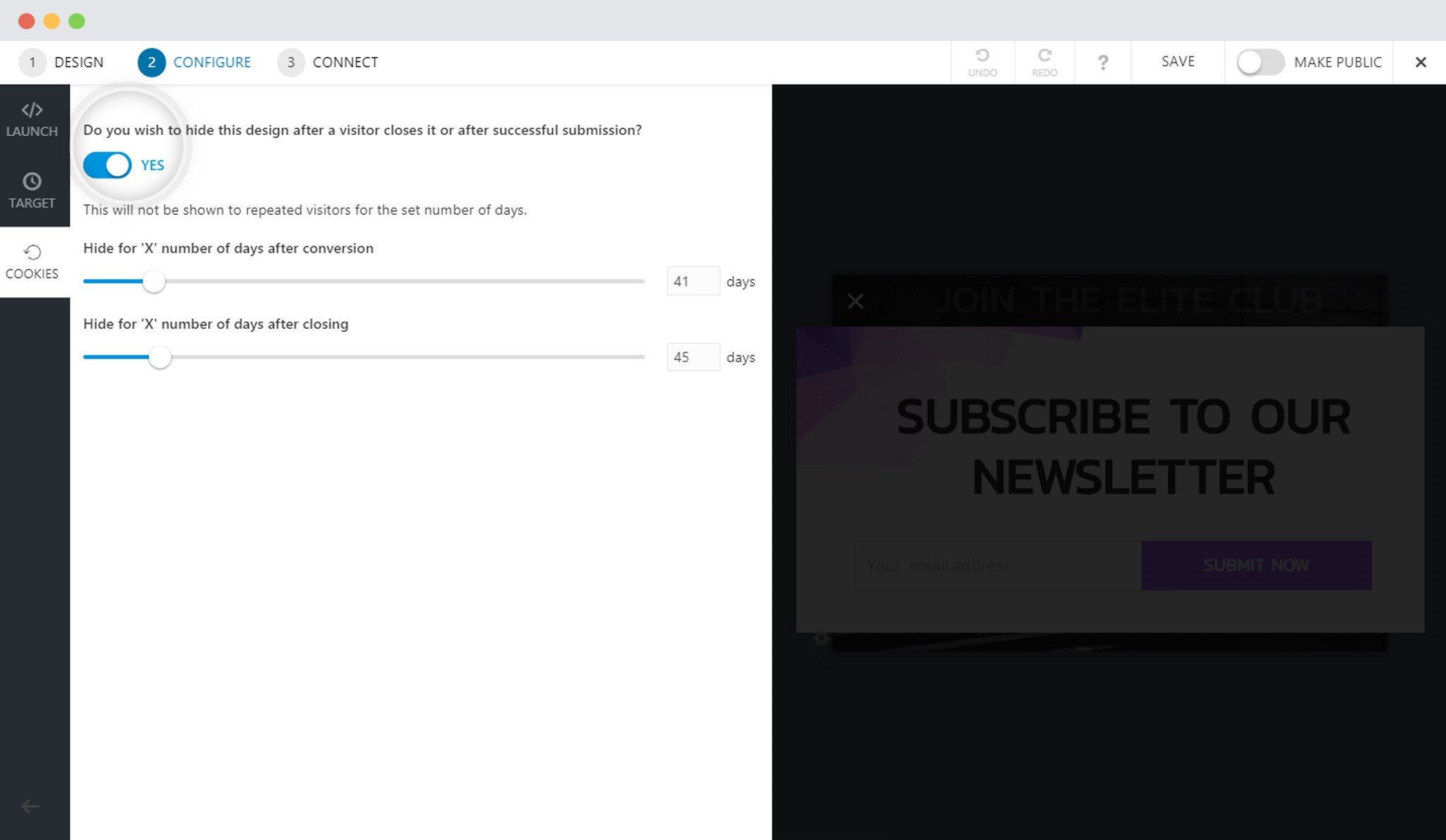 Step 3 -> You can set the number of days you wish to hide the call-to-action for. You can individually set these for events such as successful form submission and when the user closes the call-to-action.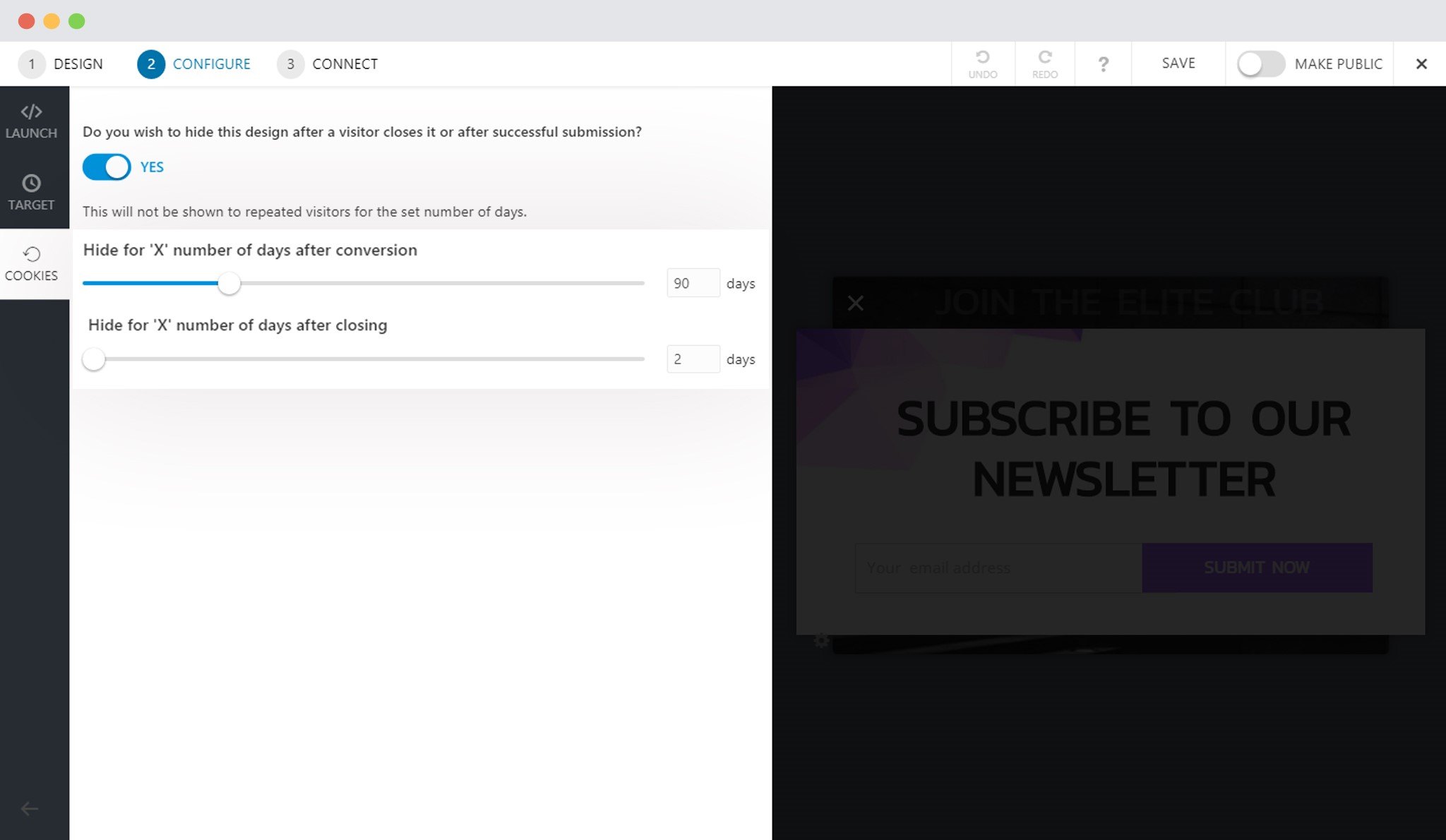 ---
If you are planning to collect lead data through this call-to-action, Convert Pro allows you to manage them in two ways:
You are all set to capture tens of thousands of leads! 🙂
Need help? Get in touch!