Although Convert Pro does not have a dedicated call-to-action that can be called as a Full screen opt-in form or a call-to-action, you can still create a beautiful full screen form with a few easy steps.
Step 1 -> Create a Modal popup (Preferably select a Blank style as shown below)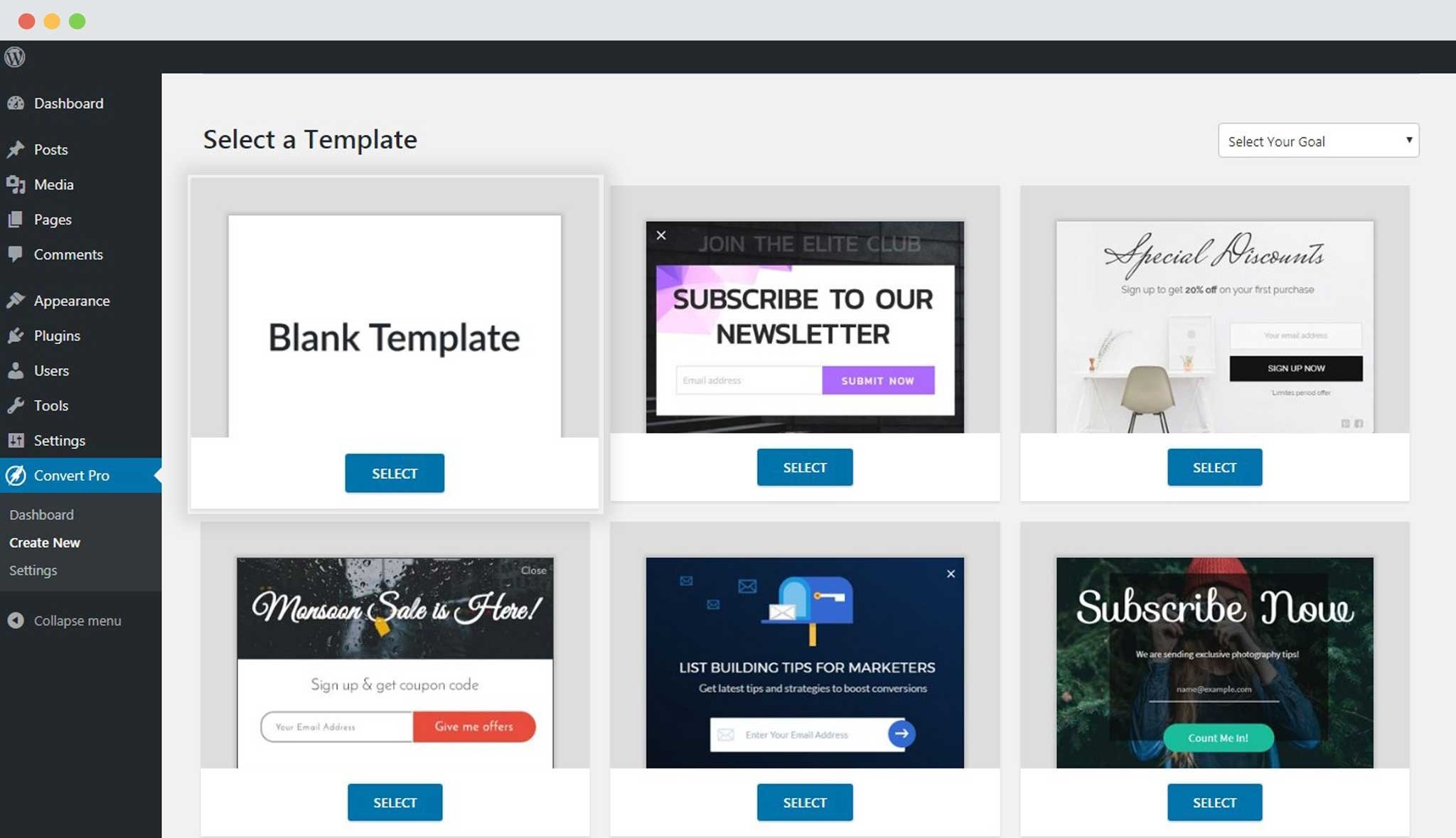 Step 2 -> Design it as per your needs
You can change the Panel size by going to Design -> Panel -> Size
Step 3 -> Set a Background Color to the Panel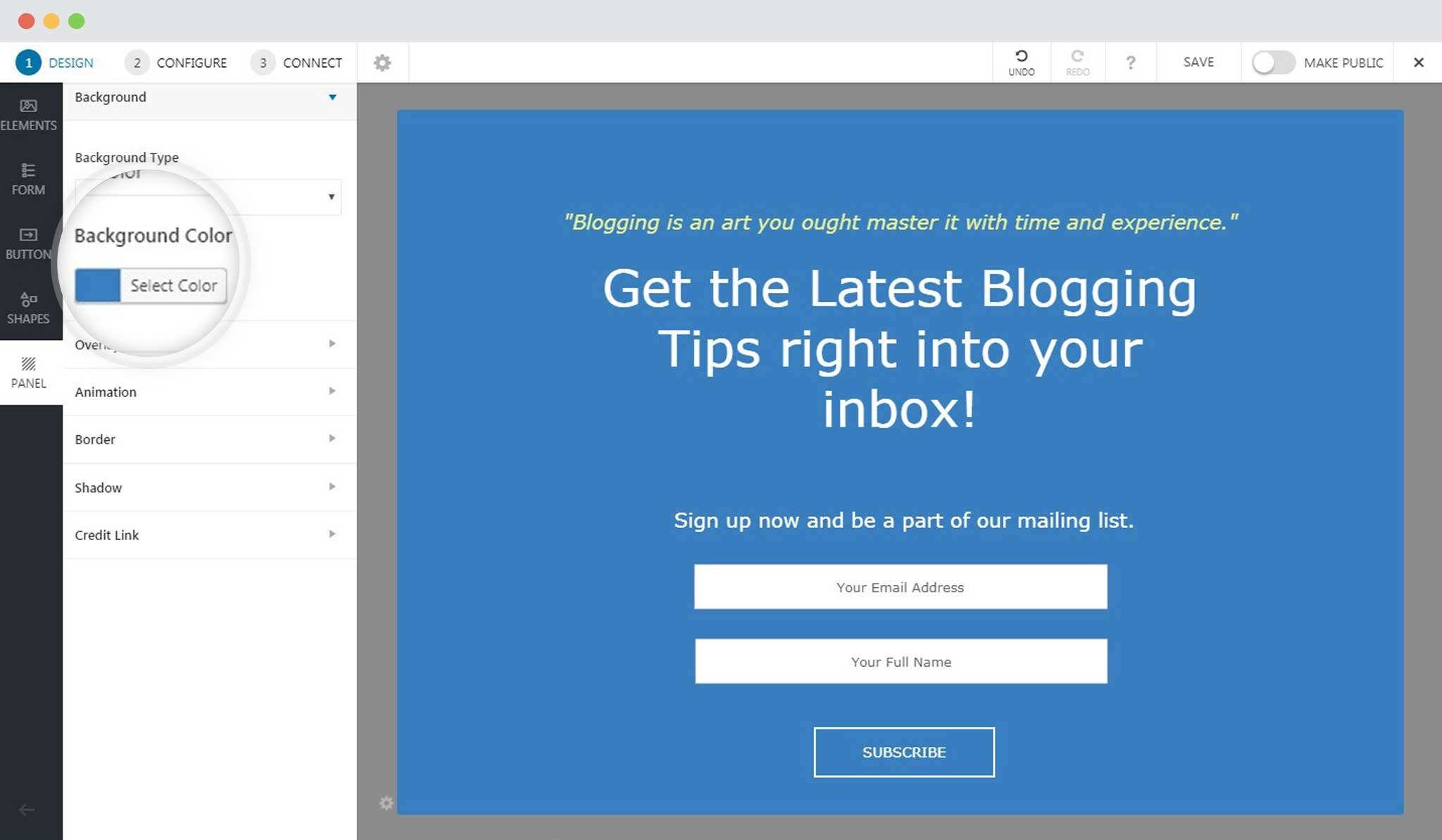 Step 4 -> Set the same Background Color to the Overlay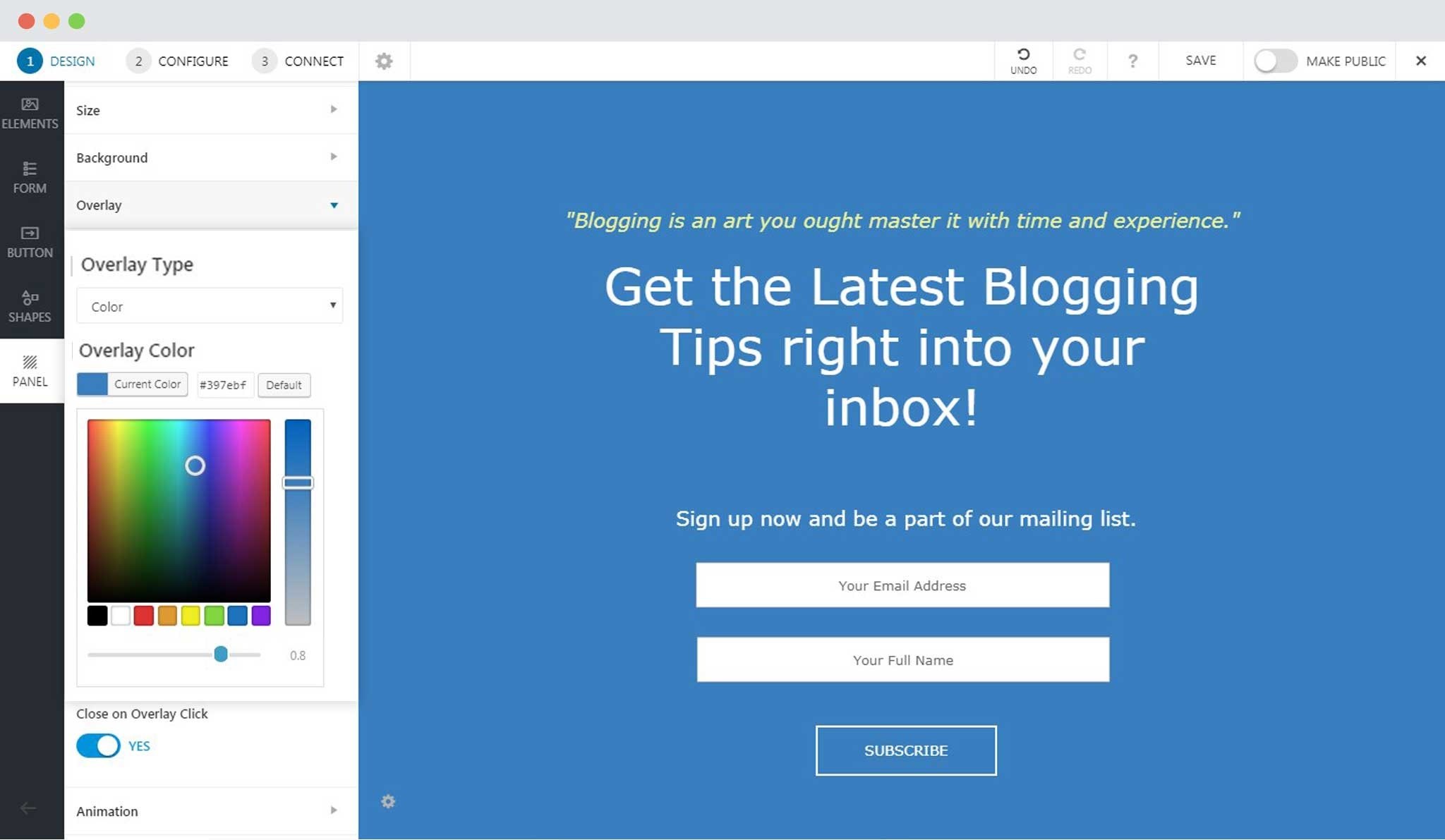 Need help? Get in touch!