Convert Pro offers seamless integration with AWeber. You can connect Convert Pro with AWeber by following the steps below.
Before we move on to the integration, you need to be sure that you have installed and activated the Convert Pro Connects Addon. This addon is responsible for all the integrations with the third party email marketing softwares.
Step 1 -> Create a Call-to-Action
Step 2 -> Design it as per your needs
Step 3 -> In the editor, move to Connects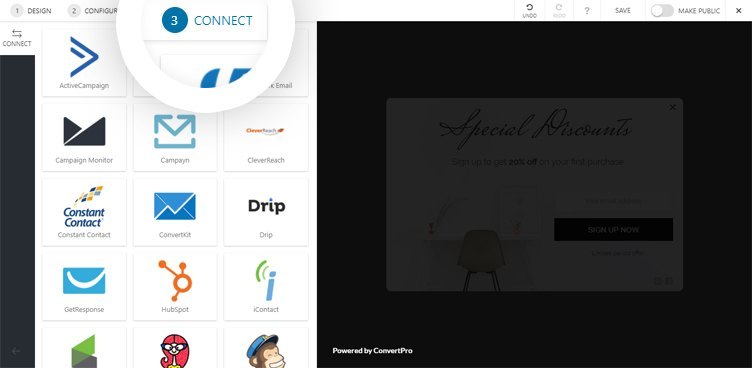 Step 4 -> Select AWeber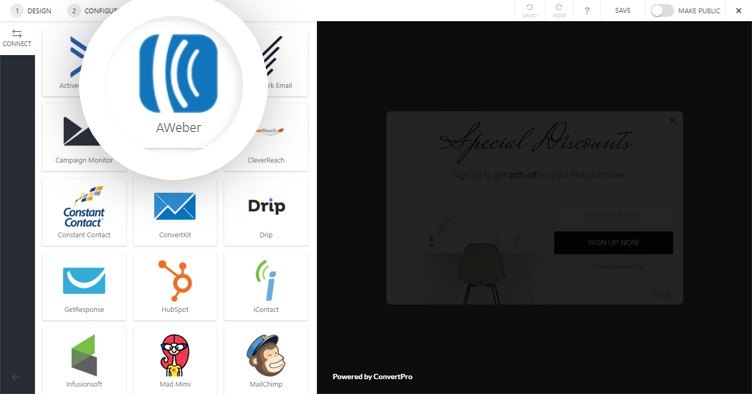 Step 5 -> Authenticate your AWeber account.
In order to integrate with AWeber, you will need to resister your website with AWeber. You can do this using the Register Now link seen on the form.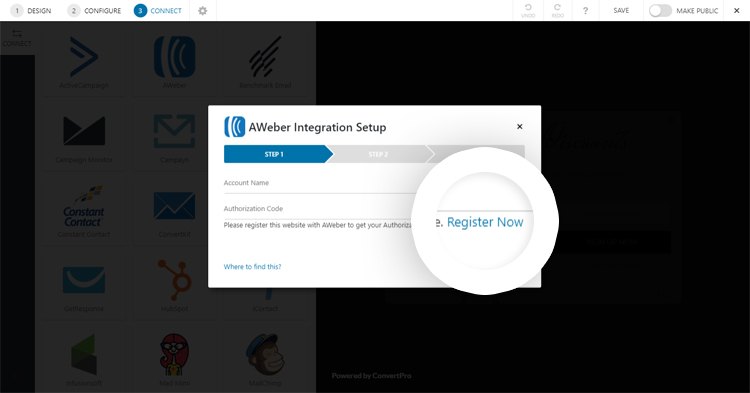 You'll then be taken to the following form. Enter your Aweber username and password and click Allow Access button.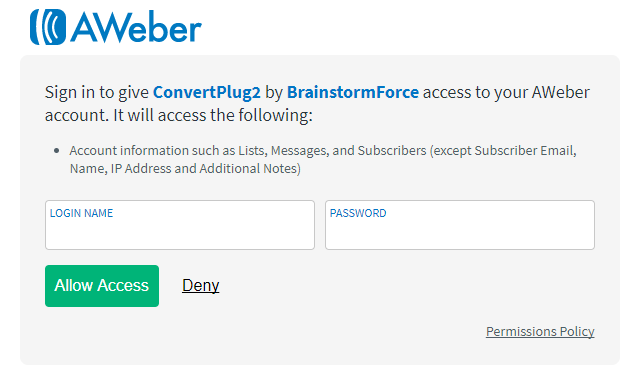 Copy the Authorization code that appears.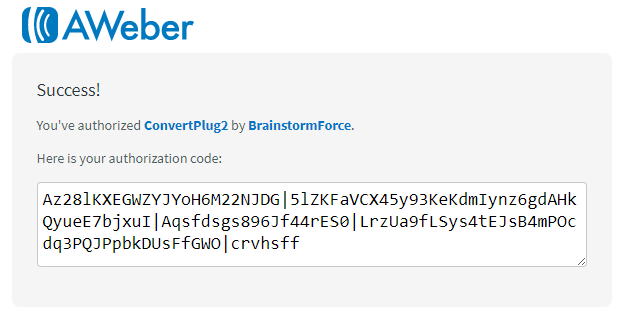 Enter the AWeber authorization code.
Note: You can use a meaningful account name for this integration.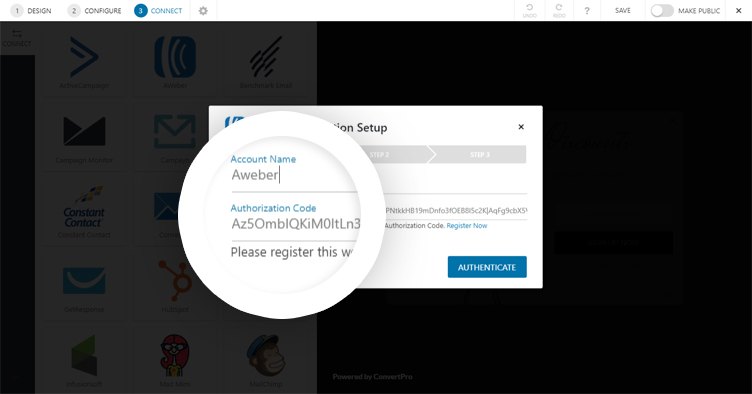 Step 6 -> Select the List and add Tags.
Select your AWeber list which you want to sync with Convert Pro. You can also add tags separated with a comma.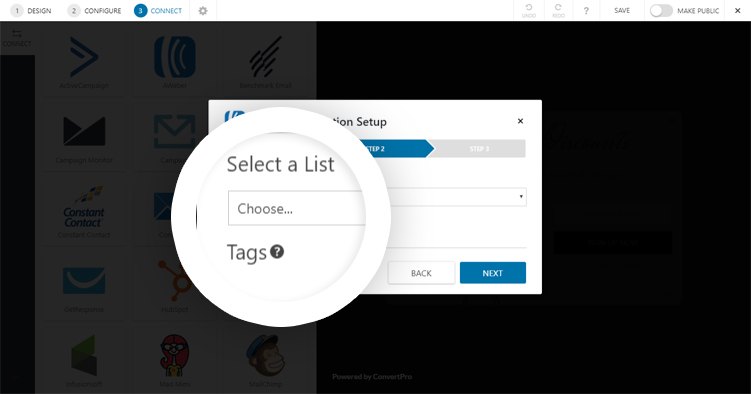 Note: In case you have more than one field, you will be taken to another step where you'll be asked to map the fields in your Convert Pro form with those in the AWeber list. The email field is mapped by default.
Step 7 -> Save your settings and you are done!
All the leads you capture through this call-to-action will now be stored in the AWeber list that you just selected.
Need help? Get in touch!