Convert Pro offers seamless integration with Zapier. You can connect Convert Pro with Zapier by following the steps below.
Before we move on to the integration, you need to be sure that you have installed and activated the Convert Pro Connects Addon. This addon is responsible for all the integrations with the third party email marketing and other softwares.
Step 1 -> Make a Zap
In your Zapier dashboard, click on the Make a Zap button seen in the top right area of the screen.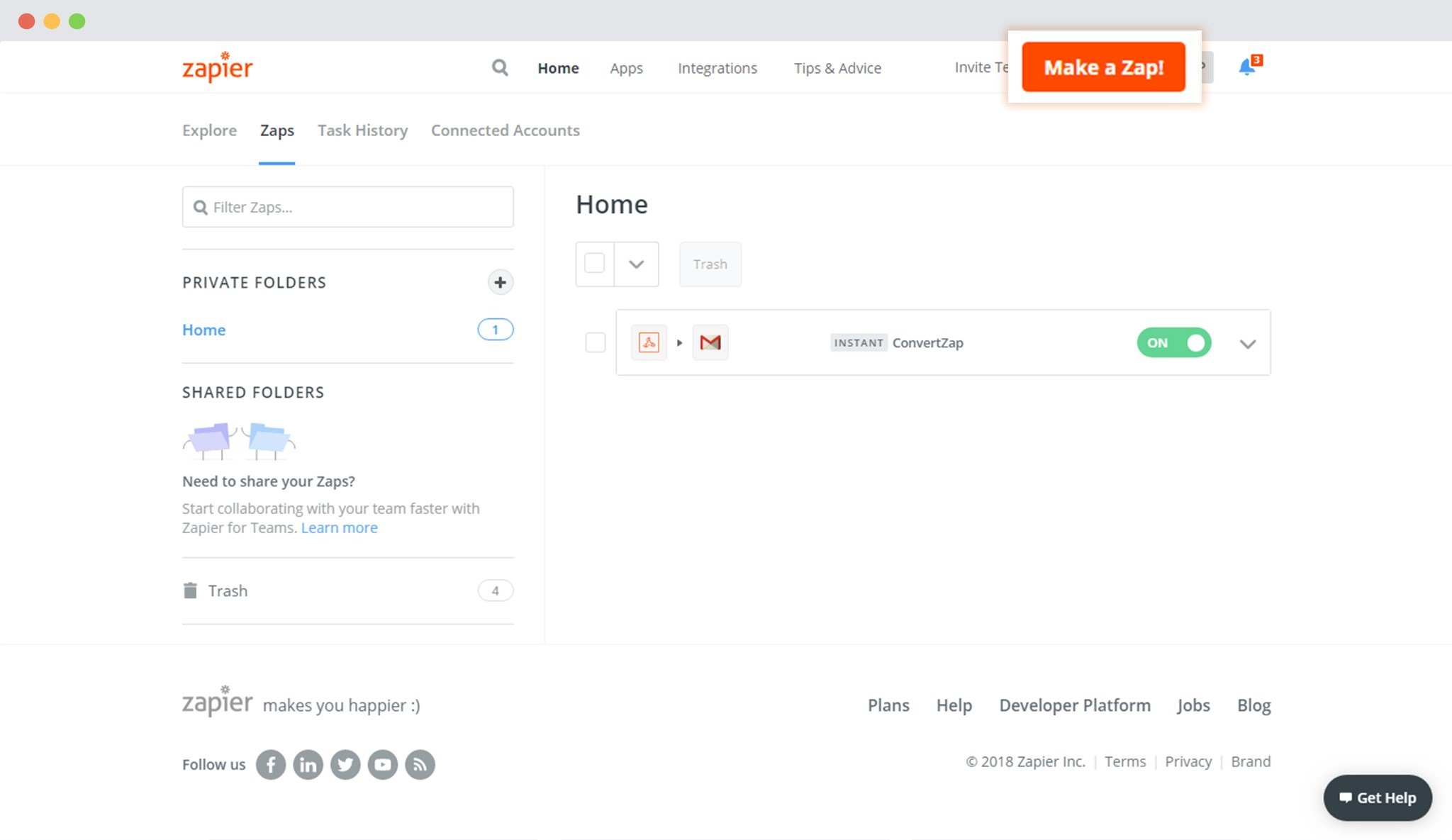 Step 2 -> Choose Webhooks as a Trigger App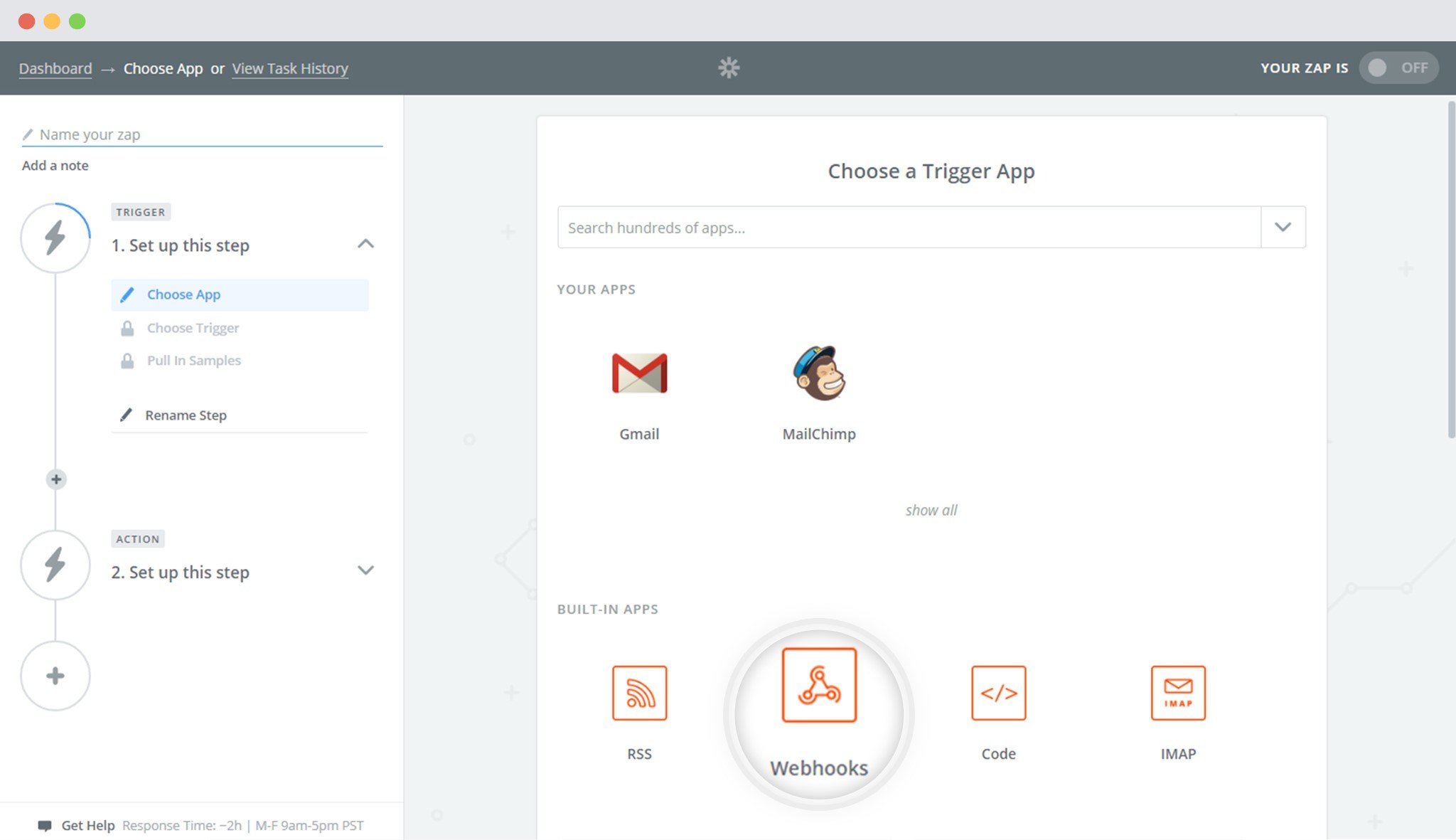 Step 3 -> Select Catch hook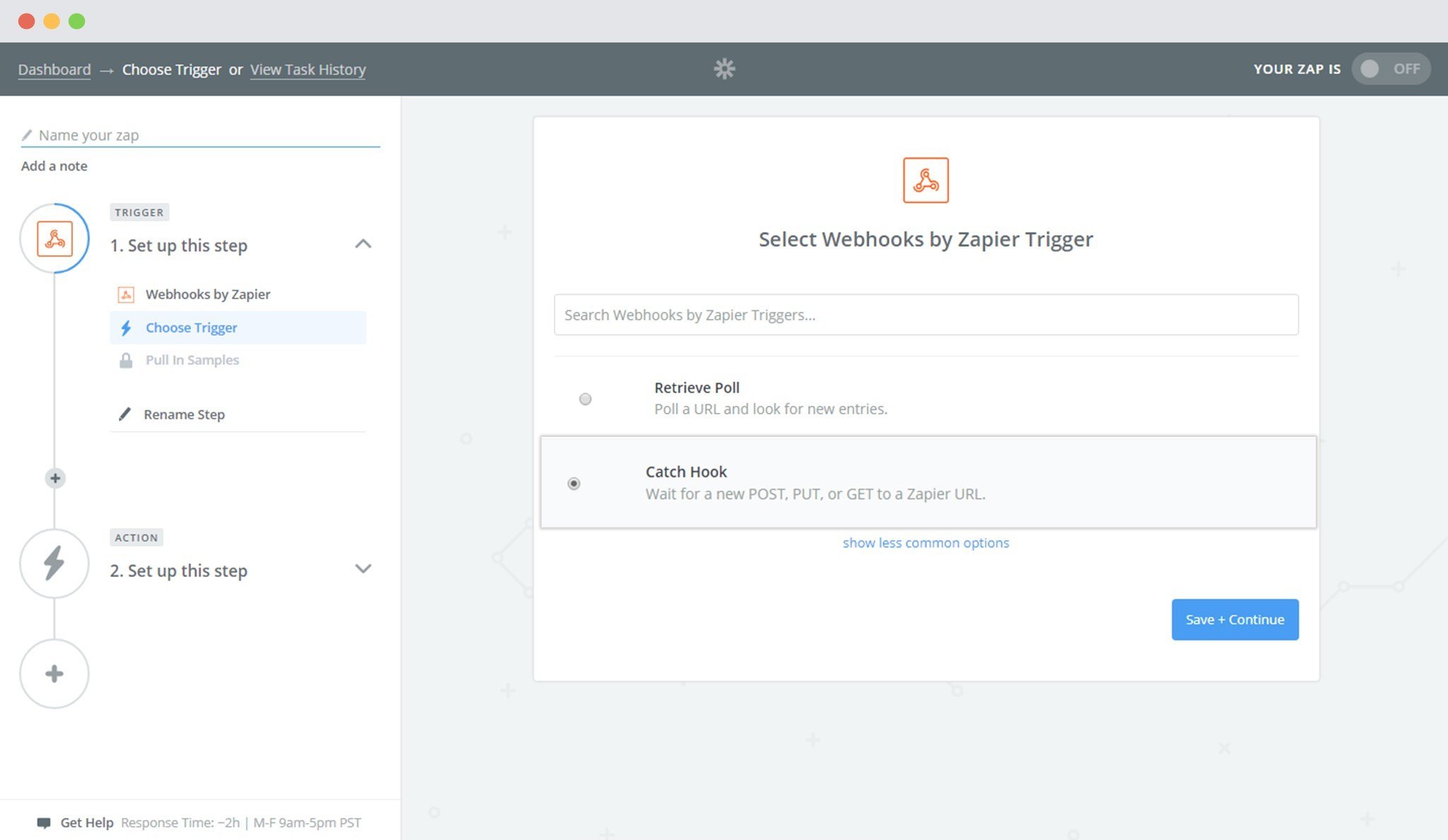 Step 4 -> Move through the next steps and copy the Webhook
This Webhook URL will be needed in one of the steps below to authenticate and integrate Zapier with Convert Pro.
Move to your website and follow the steps mentioned below.
Step 5 -> Create a Call-to-Action
Step 6 -> Design it as per your needs
Step 7 -> In the editor, move to Connects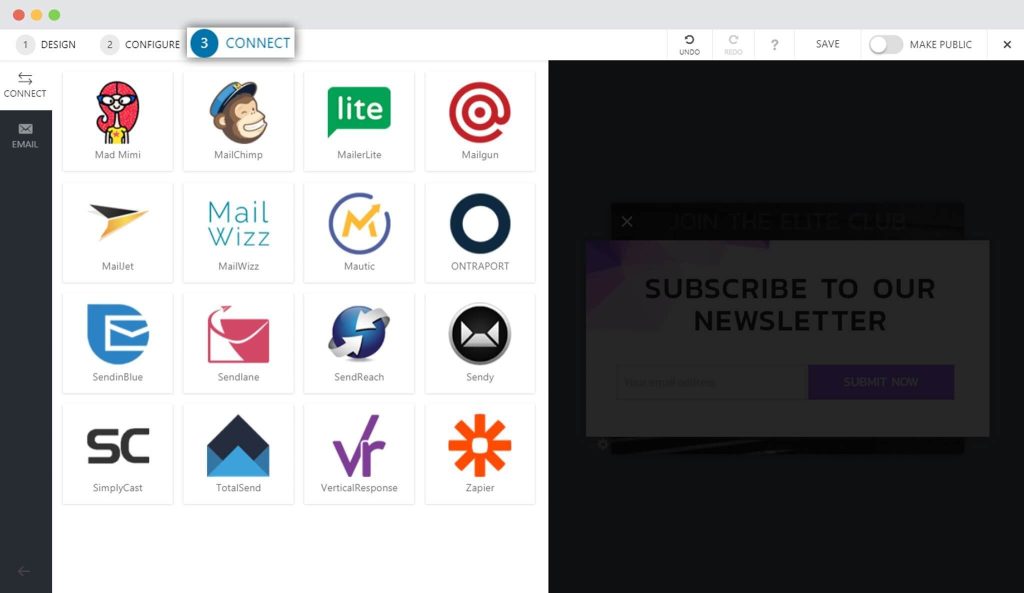 Step 8 -> Select Zapier from the list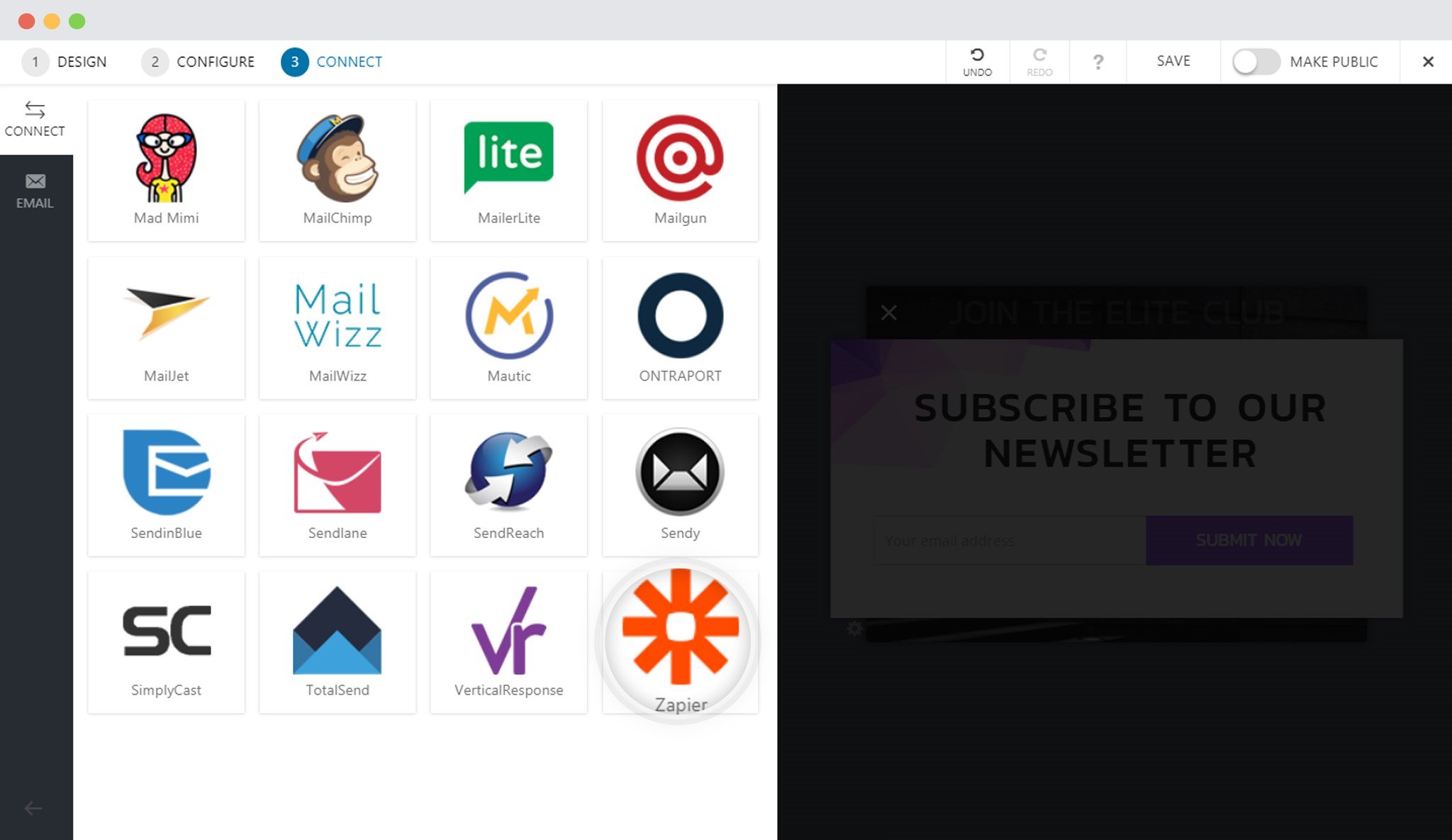 Step 9 -> Name the Integration and provide the Webhook URL
Name the integration and provide the Webhook URL to proceed with the integration.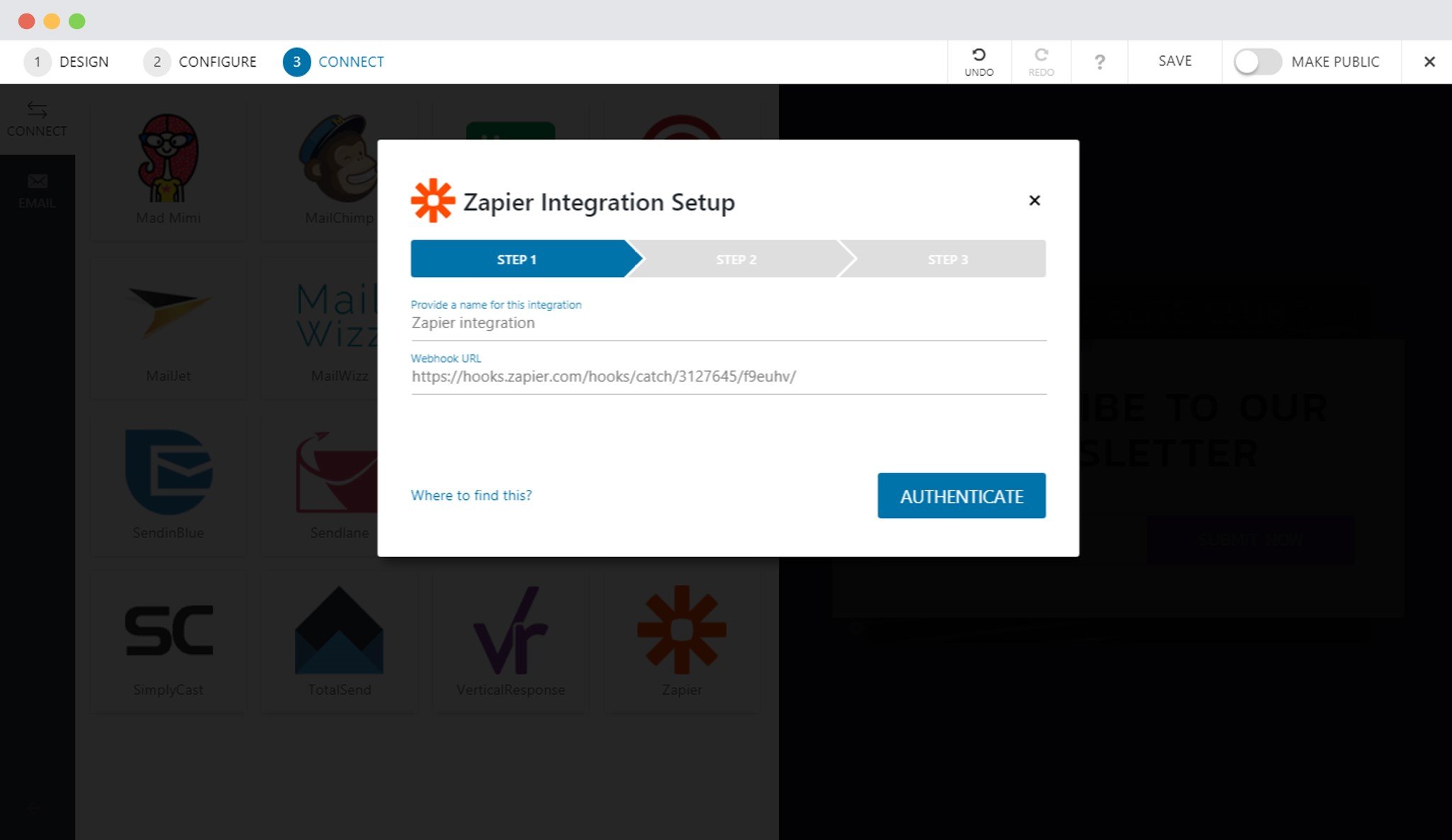 Step 10 -> Map the fields
The email field gets mapped by default. Make sure you map the others.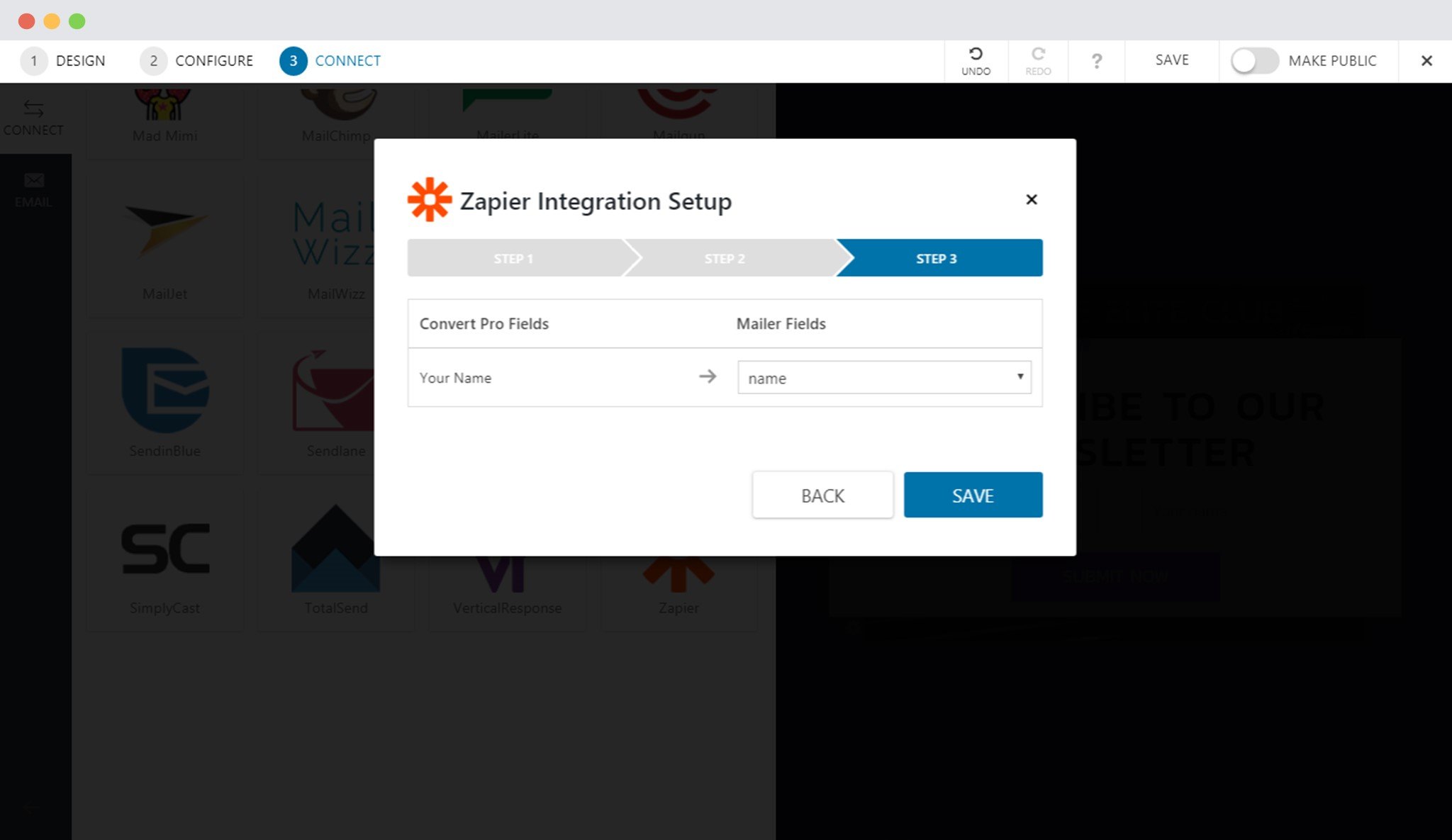 Step 11 -> Test Connection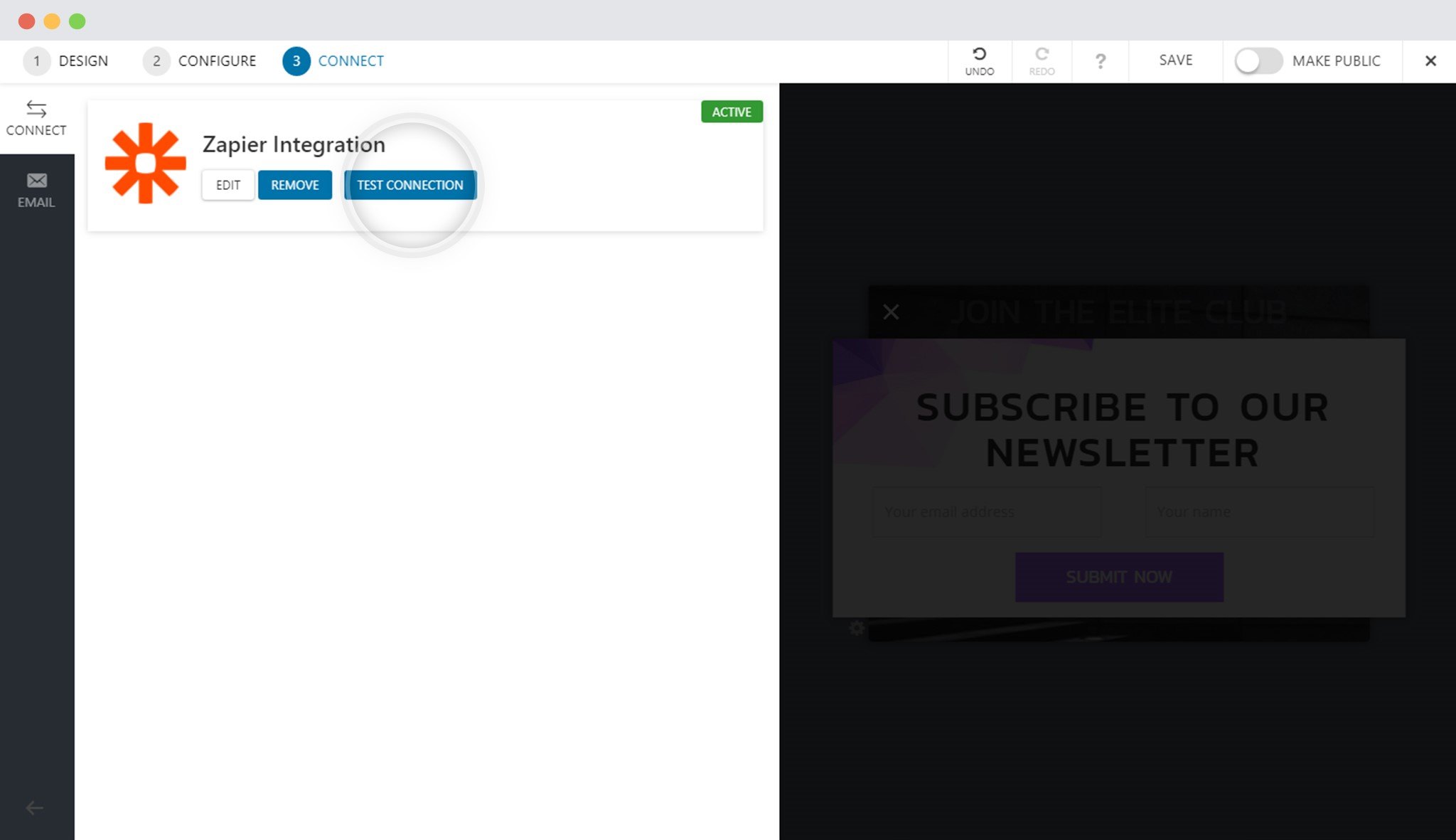 Note: It is the best practice to Test Connection after you've integrated Convert Pro with Zapier. In case, you add a new field or modify an existing one, make sure you test the connection by click on the button highlighted below.
Step 12 -> Test Webhook in Zapier
The final step here is to test whether the Webhook in Zapier is connected properly. Open the screen you found the Webhook URL in Zapier and click on the Ok, I did this button.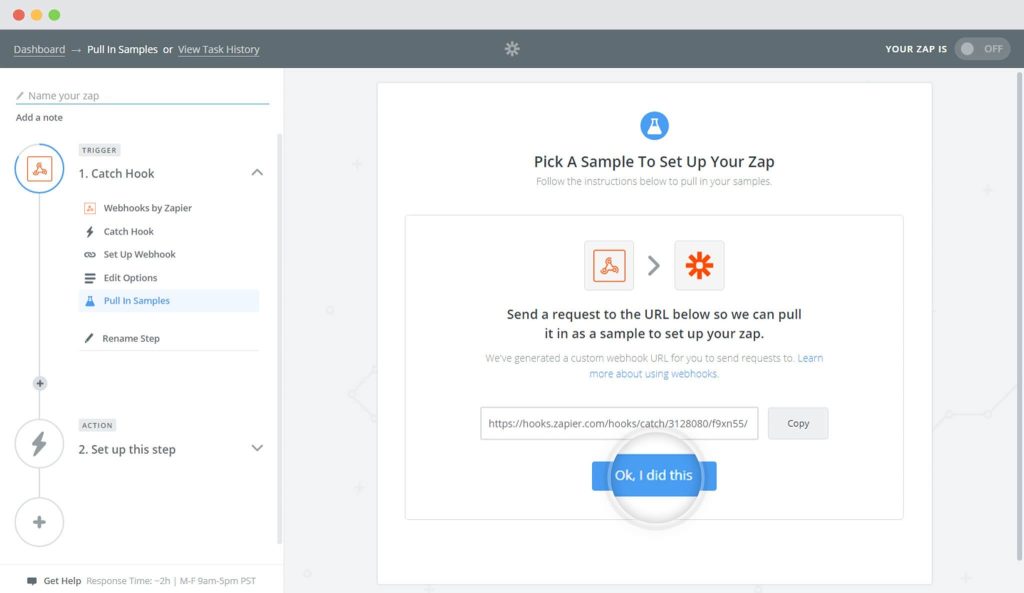 Step 13 -> Your Integration is Successful!