Convert Pro has several triggers that allow you to display popups and call-to-actions depending on various events.
Have you ever thought of hiding a popup or a call-to-action when a particular cookie is set? Convert Pro version 1.3.0 comes with a new trigger that lets you hide a popup when a particular cookie is set.
This is how you can do that –
Step 1 -> Design your Call-to-action using the design settings
Step 2 -> Open the Configure section and proceed to the Target Settings
Step 3 -> Open the Hide CTA Based on Cookies tab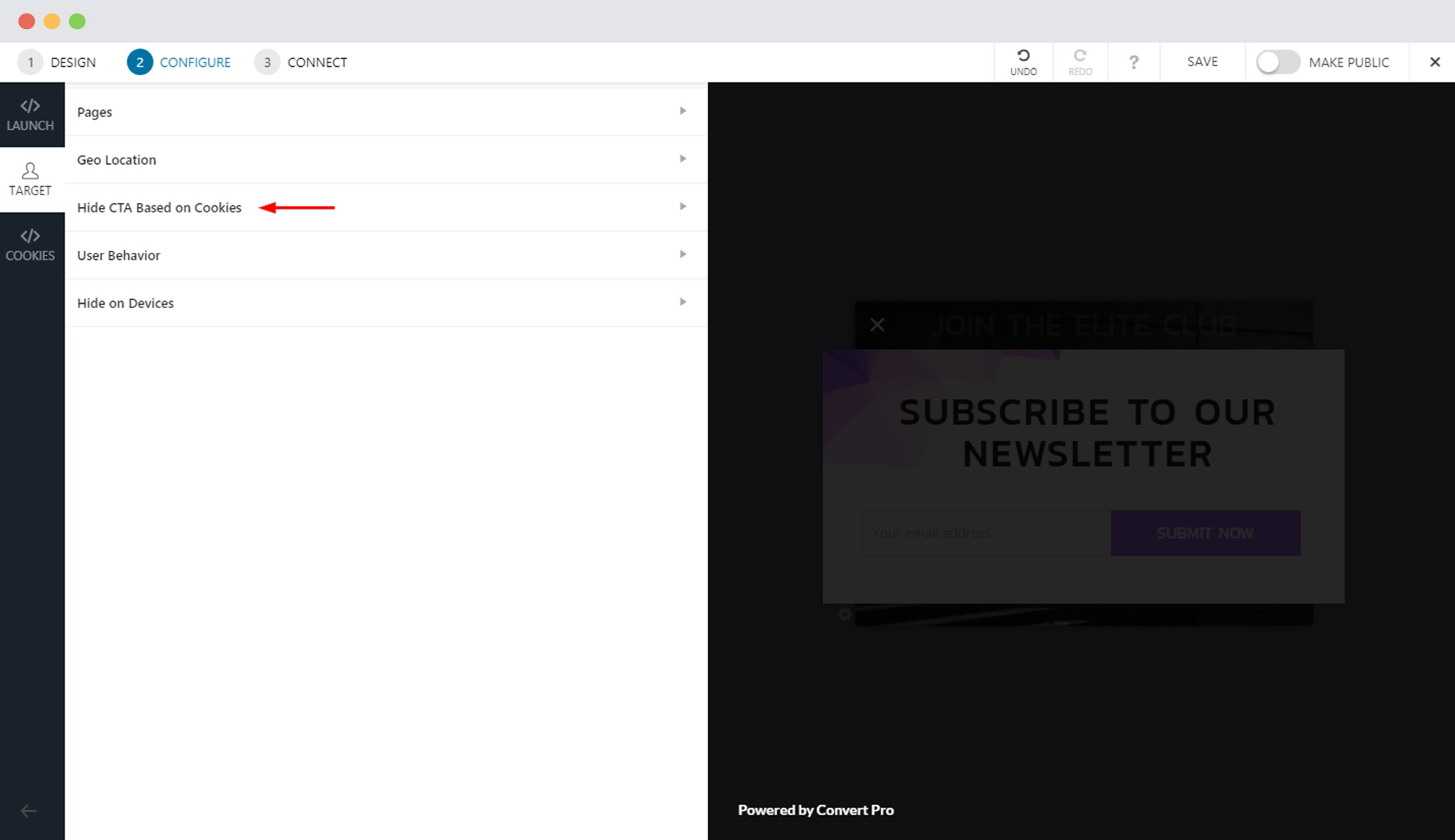 Step 4 -> Enter the cookie name or names in the field given below.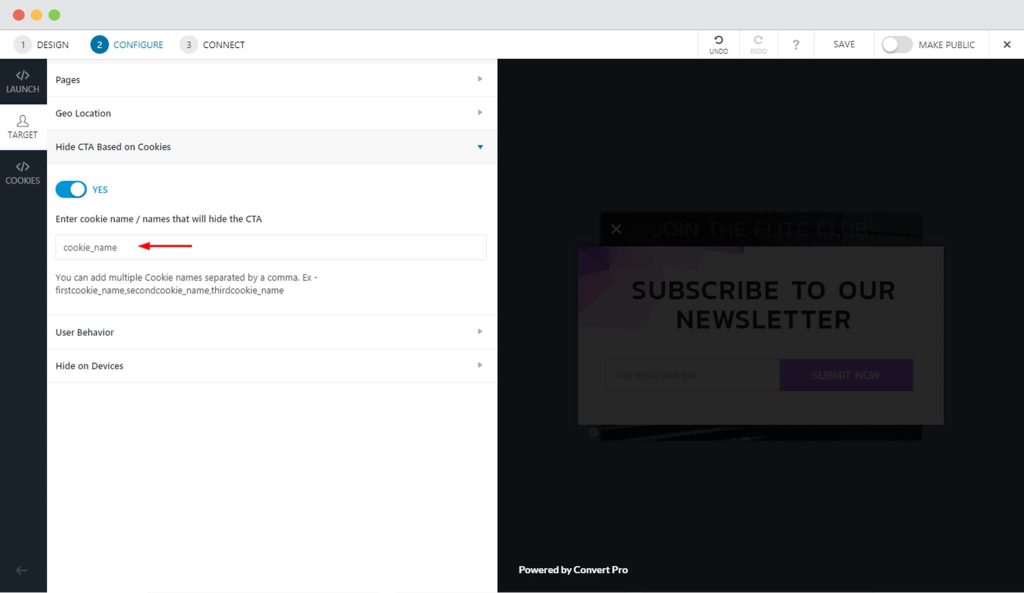 Step 5 -> Save and Publish
This will ensure that this call-to-action will remain hidden when the mentioned cookie or cookies are found.
Related Articles :-