Hello!
Its been really long since I last wrote to you! Hope you all are doing great and have a lot more conversions over the time.
I am back with an update, especially for those who wish to avoid spam and all those who wish to hide a specific call-to-action, a set of call-to-actions or all the Call-to-actions from specific users. Did you know, you can just alter the URL you are sharing with users and the specific call-to-action or call-to-actions will remain hidden from them? Let us take a quick look at these two highlights.
The Honeypot field
The Honeypot field acts like any other field on the form. However, it remains hidden from the users and is accessible only to spambots. Spambots detect this field and fill it like all others on the form. The fact that this field has got detected and filled, means that it was a spambot trying to fill the form. With the honeypot field in Convert Pro you can be sure of preventing spam entries through the Convert Pro call-to-actions.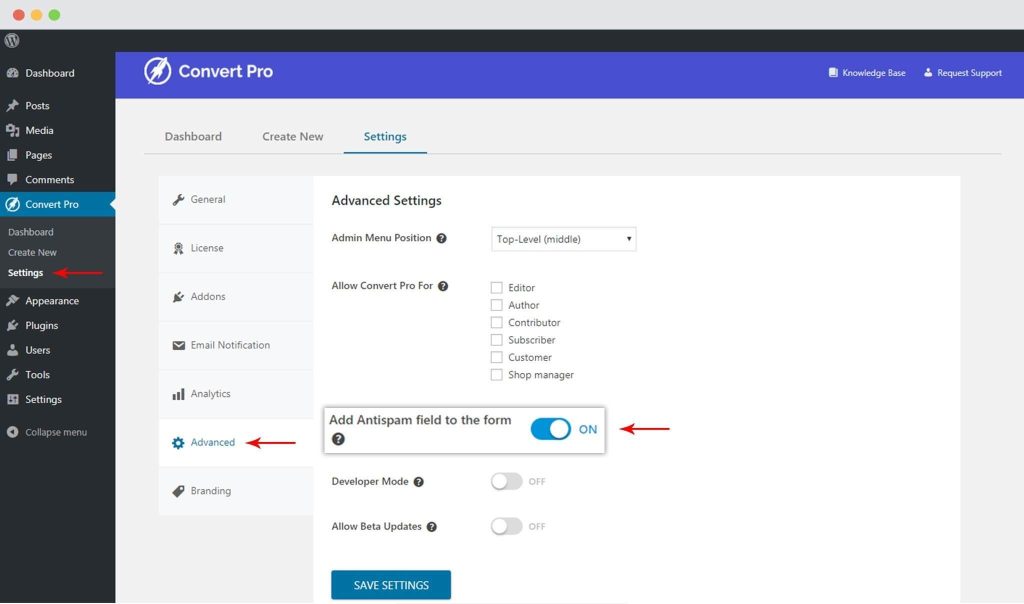 You can read our knowledge base article to know more about Honeypot fields and its use in Convert Pro.
Disable Call-to-actions with URL parameters for specific Subscribers
as mentioned in the introduction above, you can hide a specific call-to-action, a set of call-to-actions or all Convert Pro call-to-actions from a specific user by simply sharing an altered URL appended with the parameter cph. This can be done from Convert Pro version 1.2.2 onwards. We have an article in our knowledge base that will explain you how you can use the cph parameter in the URL to hide a call-to-action or call-to-actions from the specific subscriber.
This is not all! We have a few more fixes in this update. You'll find them listed in the changelog.
You'll soon get an update notification after which you can update Convert Pro through the updates page in your WordPress backend. If you haven't received a notification yet, please make sure you have activated your license. You can also login to your account on our store and download the latest version of the plugin.
Whats more?
Before ending this post, let me just take you through a few updates we released recently.
We also released a blog post that explains how you can get GDPR complaint while using Convert Pro.
This was just a gist of all we did recently. We do have a lot more things aligned and will release them one by one. Is there anything you are looking for?
Please feel free to post your suggestions and ideas in the comments below or simply write to us.