All you need to do is keep readers entertained while gently promoting your products and services while building trust and authority.
But entertainment shouldn't just be your only goal.
You likely want your email newsletters to convert too.
Taking the time to design an effective email newsletter is important if you want it to be effective, but it isn't easy. It's an art and something not everyone finds easy.
As we regularly publish a newsletter to our own readers, we have a little experience in that field.
We know first hand what works and what doesn't. We have made mistakes and we have learned from them.
So here are a few strategies you can use to create a newsletter that works.
1. Capture Attention With Your Subject Line
Your subject line is the first thing your readers see. That makes it prime real estate to create interest and draw readers in.
According to Optinmonster, 47% of readers only decide to open newsletters once they read the subject line.
That's how important it is!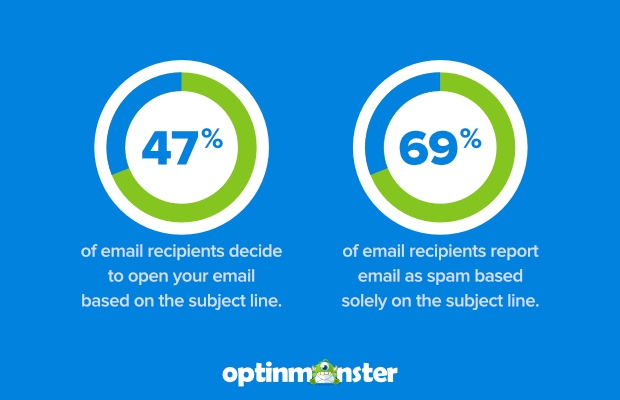 You have mere seconds to convince the recipient your newsletter is worth reading. Expect to spend almost as much time on the subject line as on the rest of the contents!
Have fun with it, make it interesting or unique. Experiment with different styles and see what works and what doesn't.
Before writing your winning subject line think of the following:
Who is your target audience? Are they, mostly aged between 21-35? Affluent? Manual workers?
At what stage in the sales funnel are they?
What time of the day will they receive the email? Will they be on a lunch break or chilling on the sofa?
Tips for Writing a Good Subject Line
Now that you've identified your target audience, you can use the following tips to help you deliver a punchy subject line.
Keep it short: When checking email on mobile, we only get to see 30-35 characters. Use emojis if you like, but make sure you don't overdo it: "We showed grit and strong mentality 💙⚽️" is a good example of a subject line.
Include the recipient's name: Using your reader's name in the subject line of your email newsletters attracts their attention and makes them feel valued. A subject line like "Emilia, how was your Monday? Here's a special offer to cheer you up!" adds a touch of exclusivity many people will respond to.
Use sentence-case subject lines: An email subject line written in sentence case is more approachable and casual. However, you need to remember to capitalize the first letter of the subject line and proper nouns, like in "5 things Brainstorm Force can help your CRMs".
Keep the tone casual: The goal of every subject line is to convince the reader to open the email. A stiff, formal tone might intimidate the reader, while a casual tone is more inviting. "Hi Emily, you'll be psyched about our latest offer" is a good, casual subject line that should generate clicks.
Be specific: As a reader, you'll want to know right away whether an email is worth opening. A specific subject line, such as "ConvertPro's email marketing hints that work" gives the subscriber a good idea of what they can expect.
There are some things to avoid when creating a good subject line too:
Don't overdo it: Your subscribers will appreciate a short and straightforward subject line. While you can use emojis, using too many can appear gimmicky and take space away from text that you could otherwise use to convert the reader.
Don't write spammy lines: Using words associated with spam, such as "free", "buy now", and "click here" won't just turn off your readers. They also activate the spam filters and can impact email delivery.
Don't be too formal: It's fine to sound professional, but a subject line like "Good afternoon! May I present you some very impressive data" sounds too formal, stilted, and suspicious.
Don't use subject lines that provide no context: A vague subject line can confuse the reader and make them feel frustrated. For instance, "Fun things to see" is likely to raise a few eyebrows and end up in trash.
Here's a great example of an email newsletter with a catchy subject line: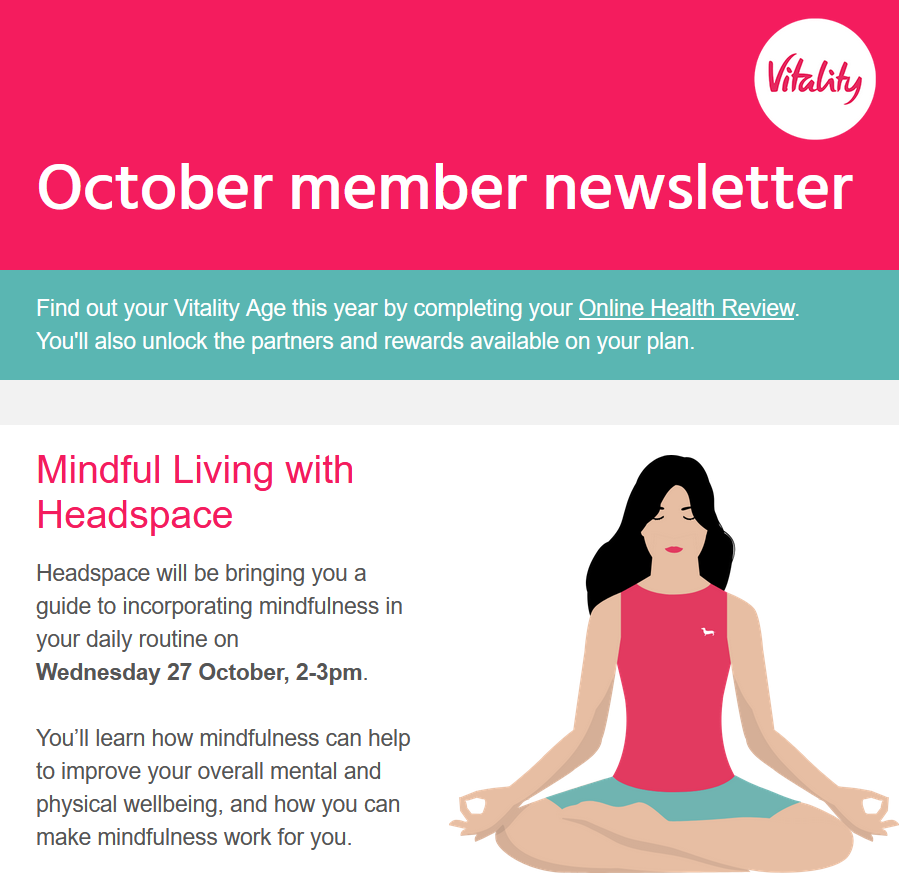 This example ticks most, if not all, of the boxes above. It's short, casual and contains an emoji as well as the recipient's name.
It's also on point, descriptive and not too spammy.
Considering you'll be sending multiple newsletters a year, it's worth taking note of which types of subject lines convert and which don't. There are plenty of analytics tools to help with that, plus A/B testing can play a big part.
Don't be afraid to experiment with your subject lines but make sure you don't go too far!
Our final tip for writing subject lines is to consider writing them last.
Writing them first helps you stay focused on the goal of the newsletter. But, writing them last gives you a lot more to work with.
You know what the newsletter is about, you have written the content already to know exactly what it includes and you're already in the groove.
It's completely up to you to choose your approach, so don't hesitate to explore different methods. If needed, you can also seek expert assistance from platforms like studycrumb.com to craft the perfect subject line.
2. Only Use Relevant Images
There's good reasons why web designs, blog posts and ads contain images. Because they work.
Humans can process images many times faster than words, so use that in your newsletter and in any marketing material you produce.
But, make sure those images are relevant to the topics at hand and are of a high quality.
It may be tempting to incorporate a nice-looking image into an email for the sake of it, but we recommend always choosing one that is relevant to your brand or message.
For example, if you're an eCommerce company selling shoes, don't include images of animals (unless you're selling shoes for animals of course).
If you're a company selling toys for kids, stay away from showing digital cameras (unless they are made out of plastic).
You get the idea.
We process images faster than words but those images still need to contribute to the overall story you're trying to tell.
Here's an email newsletter from a sewing enthusiast, Rebecca Page. The images are all related to the core message and contribute to the overall effect: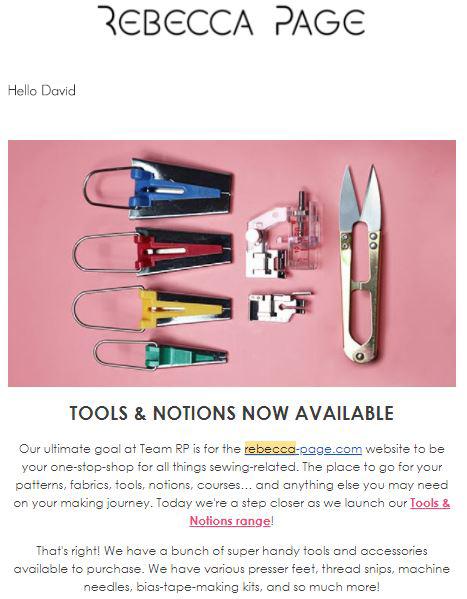 Your images should support your primary message and your brand personality.
Try keeping all images in the same style or color scheme so the readers can identify your email with your brand.
Images can be beneficial to your newsletter design, but remember that all your readers may not see your pictures. Images should never replace text!
Some email providers automatically block images in emails. Here's the same email from Rebecca Page as above, but with images blocked: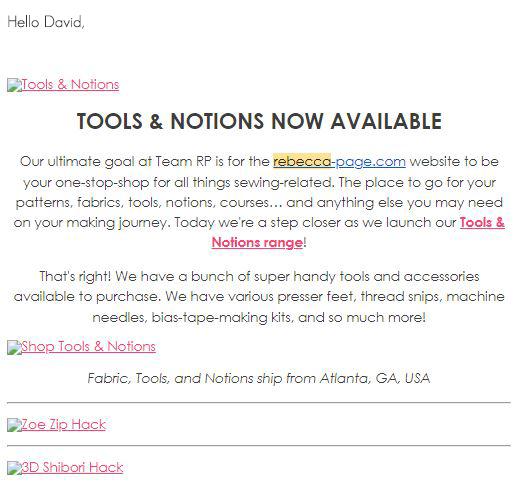 This is an excellent example why you should treat images as an addition to the message and not as a replacement.
Some people will open your email but won't click to display the images at all.
Ask yourself if your readers that don't see the images are missing out. If the answer is yes – go back to your message and make changes so they don't.
The best email newsletters have alt-text added to the images. The alt-text displays when the images don't load and for those who use screen readers.
Make Images Responsive
All your images have to look good on mobile as well as desktop.
Avoid images that are very long or wide, or have a lot of detail. Placing text on the images is not a great idea either. Always check if they fit just right on different devices!
In some industries, especially technical ones, newsletters look absolutely fine without any images.
Here's an example one sent by Fika Digital: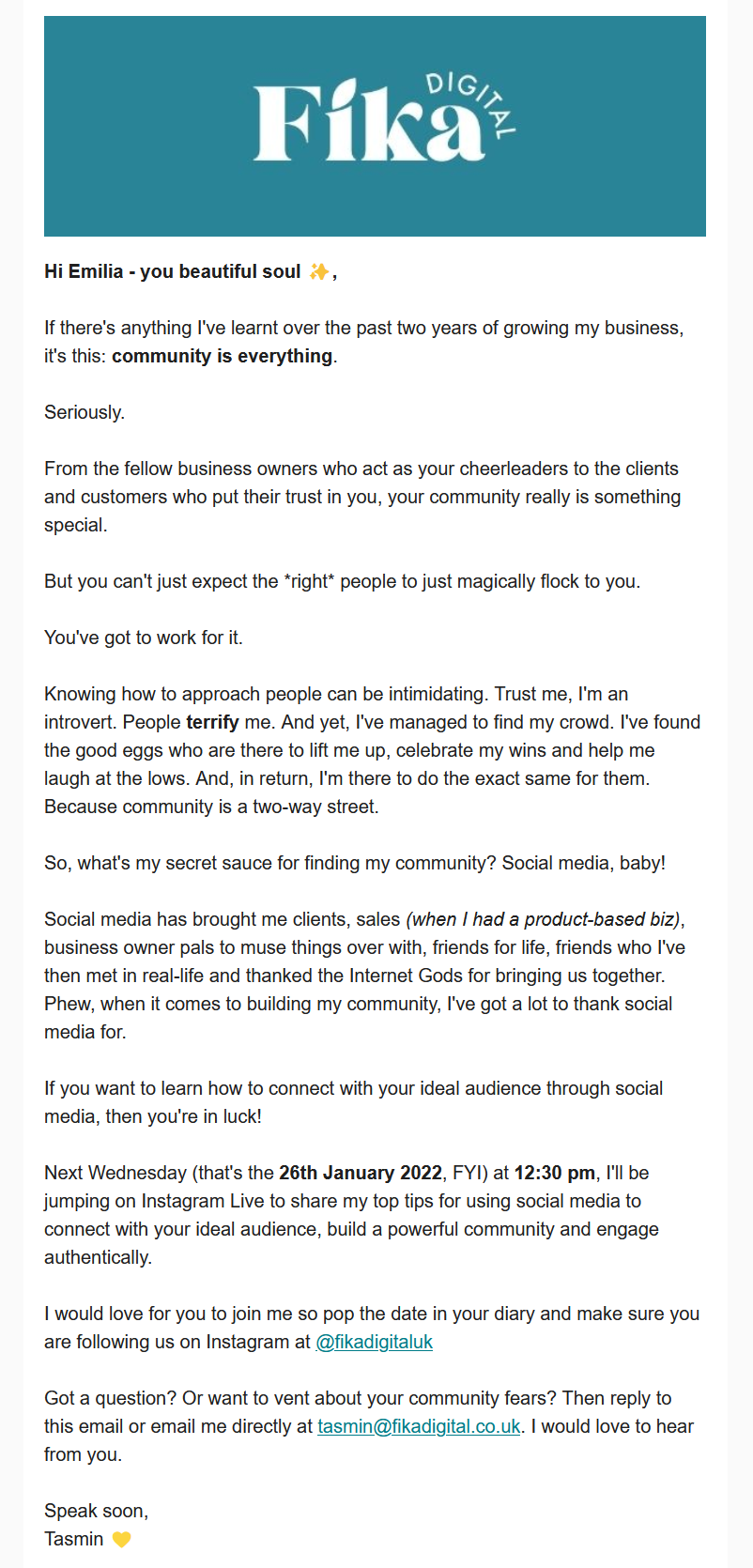 Whichever you decide, make sure to use relevant images rather than random ones, no matter how pretty.
You can search for royalty-free images at pixabay or pexels.com. Alternatively, with a paid subscription, you can use a number of images a month from Adobe Stock.
Just make sure they don't look too obviously like royalty-free images!
3. Avoid Sending Too Many Emails
As a rule of thumb, it's best to send newsletters at least once a month but not more than twice a week.
Much depends on the size of your organization and how much relevant, valuable news you have to share.
Research has shown that 60% of people would like to see emails from their favorite brands at least once a week, while almost 90% at least once a month.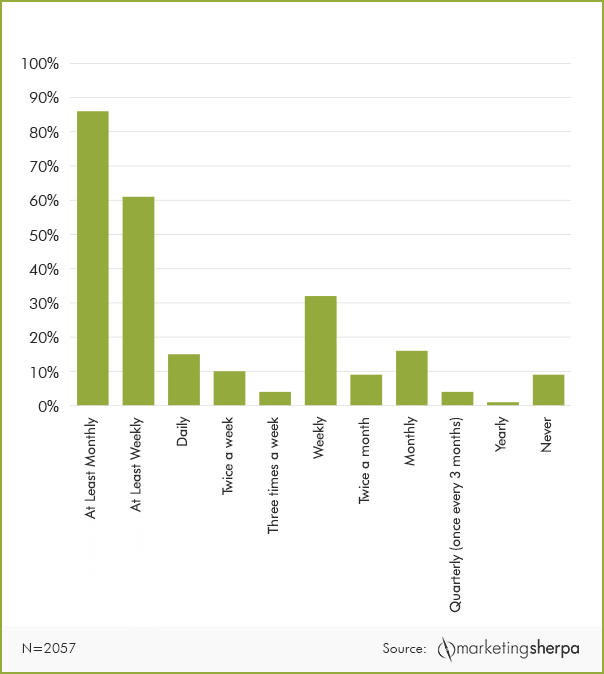 Most small businesses tend to send their newsletters once a month.
Once a company has a set schedule and is comfortable with the emailing process they can increase the schedule if required.
The key is to balance frequency with value.
If you don't provide value in every newsletter you send, you'll see an increase in people unsubscribing. Nobody wants that!
Sending email sequences and scheduling emails are both good ideas if you want to plan your campaign ahead of time.
Instead of sending an email once it's ready, you can set up automation rules. For example, you can send a welcome email sequence to new subscribers.
There is no perfect way to send emails or perfect frequency. Just the schedule and frequency that suits you and your subscribers.
4. Personalize Your Content
Personalization is another great idea to incorporate into your email newsletter. Most people don't like being treated as a number, so adding a personal touch can avoid that.
Readers want to be treated as individuals, with their own unique interests and tastes. Your newsletter and all your marketing material should deliver that message.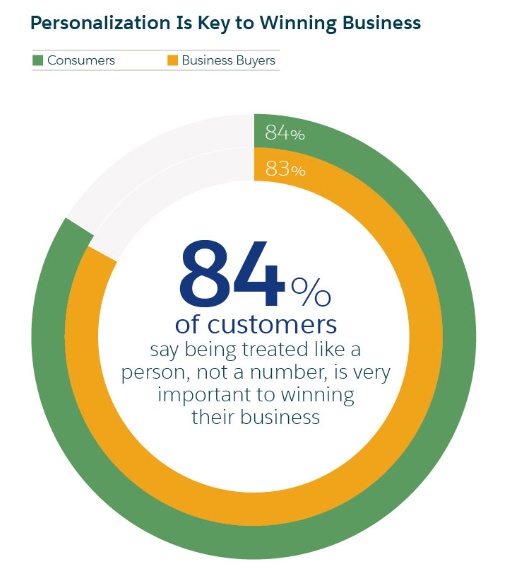 The easiest way to make the email personalized is to address it to the reader by using their first name.
Most email platforms let you add the recipient's first name into the subject line:
"Charlotte, you are invited to our sewing summit! 🧵✂️"
However, because a lot of businesses have already realized the power of personalized content, you need to go beyond just using first names.
You need to produce and send content that is relevant and useful to your readers.
To do this, you can perform email segmentation.
Segmentation is an essential part of a multi-channel marketing strategy.
Using customer data gathered from different channels, you can get a good idea of the things subscribers find useful and then use that in newsletters.
Your email database can contain different data points, such as age, gender, location, and industry, that you can use to segment your list.
It's possible to do some segmenting manually in a spreadsheet, like grouping by location. There are also platforms that help with segmentation if your lists are larger or more complex.
5. Add a Strong CTA
A CTA (Call To Action) is what we use to get a reader to take the desired action.
For example, 'Click here for your free gift' or 'Enter your email address to enter the prize draw'.
A good CTA should be friendly and inviting.
When coming up with the right CTA text, imagine you're speaking directly to your subscribers. Treat them as your friends or work colleagues.
A CTA should tell the reader what to expect, what is likely to happen next and give them a reason to click it.
That's a lot of work for just a few words!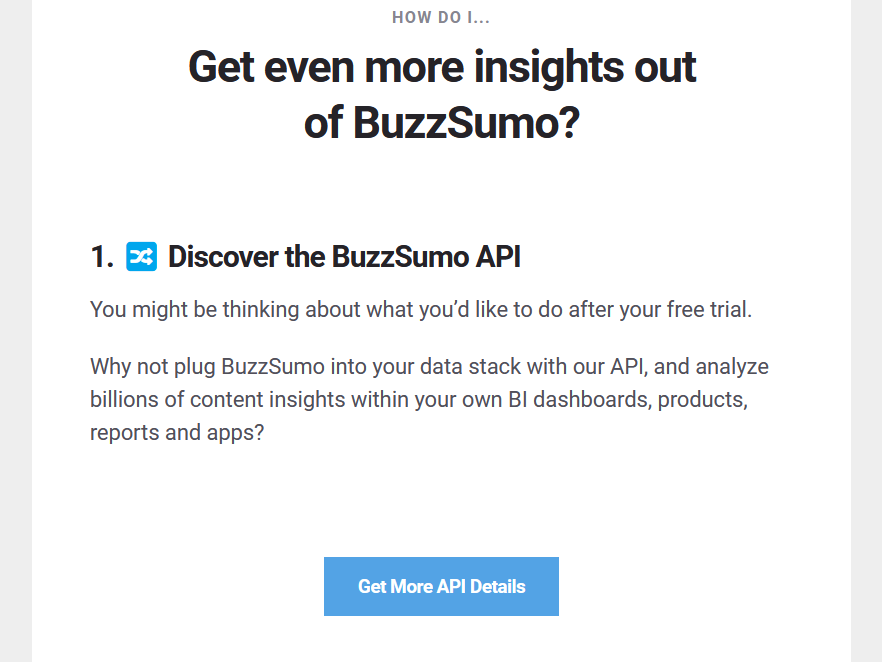 An effective CTA should start with an action verb. "Order", "Register" or "Start" are just a few examples.
You ideally want to tell people what to do from the beginning. If they do this for you they will be more likely to follow through on the next action, such as buying a product or subscribing to your service.
The best way to get more clicks in a newsletter is to include a CTA button.
Why a button? A button makes it 100% clear that you want the reader to click it.
Placement is also important for calls to action. They should appear in the right places of the newsletter to stand the highest chance of converting.
The first one should appear before the fold. The design and color should stand out from the rest of the email to make it clear this is something different.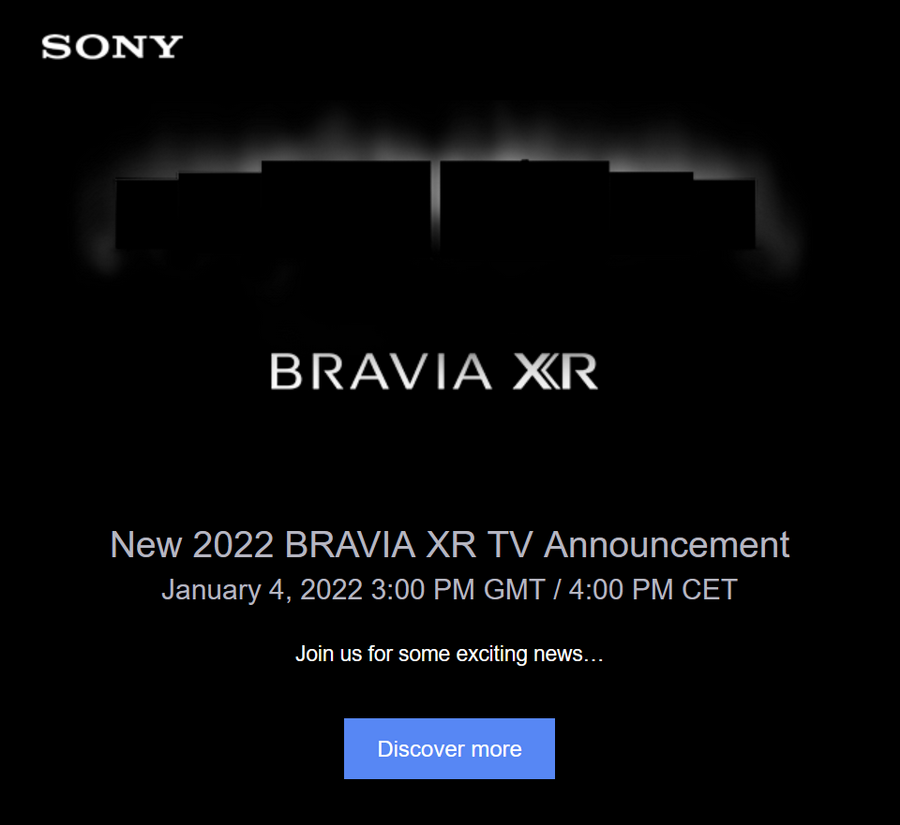 You can make your button interactive if you like. If something moves it's usually hard to miss.
Whatever you go for, make sure the button is big enough and clear enough, especially on mobile.
6. Test and Send, Then Test Again
Once you have prepared your newsletter, it's time to test it.
Read it through and make sure to check for grammar.
Then send a test email to yourself so you can check if all the links are working, the layout looks good, images are rendering correctly and no parts are overlapping.
Make sure to test on desktop and on mobile to make sure all bases are covered.
Once you send your newsletter, plan to master A/B testing to help you continuously improve and increase conversion and engagement.
It's extra work but if you're serious about your newsletter, you need to master A.B testing!
In Closing
Email is one of the most effective ways to engage your audience. Despite all the other marketing mediums out there, nothing can compete with email.
Every business of every size should use email as part of their marketing mix. Email newsletters can be an important part of that.
Crafting newsletters that convert doesn't have to be difficult.
All you have to do is come up with some ideas and use the tips in this post to deliver a compelling newsletter.
Get that part right and the rest will follow.
We know. We have been there and are still learning after many years of sending them!
This is a guest article contributed by David Campbell
David Campbell is a digital marketing specialist at Ramp Ventures. He helps manage the content marketing team at Right Inbox. When he's not working, he enjoys traveling and trying to learn Spanish.