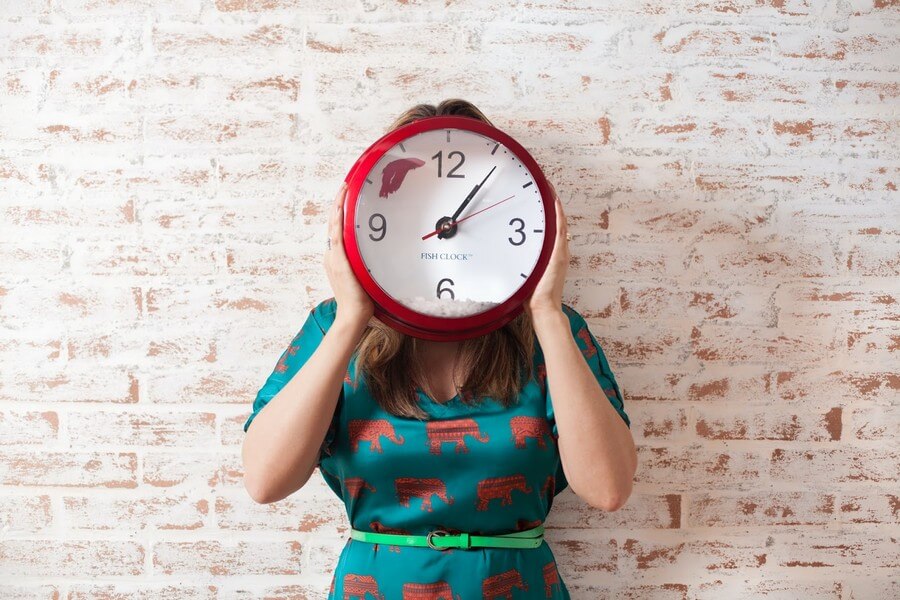 Automation offers the gift of time.
Think for a moment about what woke you up this morning. Chances are, your mobile phone likely did that for you. After you purchased your shiny new phone, you probably set up your morning alarm.
Since then, it has continued to wake you up every morning. This happens every day without you having to start from scratch and set it up manually.
That alarm clock is a simple, yet powerful, example of automation.
An excellent illustration of how something simple, but important, can be automated so we don't have to spend time thinking or worrying about it.
This idea of saving time can also apply to selling event registrations or tickets from your WordPress website, which is the subject of this post.
If you run events, sell tickets or work in the events industry, automation is your friend.
Here are five tasks that can be automated and help make your next event a success!
1. Create an Event Registration Page
The #1 goal of an event registration page is to encourage visitors to register for your event. The page does that by painting a vivid picture of your event, which helps visitors understand if it's right for them.
A basic event registration page has five components:
Event title
Featured image
Registration options or tickets
Event description
Event location (venue)
Can a WordPress event registration plugin build an event registration page for me? Is it customizable?
Yes, and yes!
Your event plugin will build your event registration page using event details that you provide through the event editor in your WordPress dashboard.
That frees up time to focus on other areas of your upcoming event. Plus, you don't need to be a tech expert to use the event editor either!
Here are three recommendations to help your event page connect with a potential attendee.
Get Specific About Who Your Audience Is
Organizing an event for "everyone" is challenging and can seem overwhelming. A better way is to use a framework to focus on specific details.
First, think about the type of event you want to host.
For example, are you organizing a conference, class, or perhaps a course?
Second, add one more level of detail to the type of event to narrow down the target audience.
Third, add a qualifier such as the location or the background of your attendees.
Here are a handful of examples:
– A leadership web conference for technology professionals
– A community gardening class for residents in Key West, Florida.
– A training course for online coaches.
Now, think of the name of someone you know who would love to attend your event. Imagine you are having a conversation with them. What are 3 to 5 compelling reasons for why they are interested in attending?
Can't think of someone specific at the moment? You can ask your customers through the email list that you've built.
Use Real Words and Phrases
When you use actual phrases and words from your attendees, it will resonate much better with them. It makes your content relatable and will help convert much more effectively.
Rather than being confused by jargon or language that they don't understand, your event registration page will capture their attention and create a connection.
Tap Into Social Proof
People connect with people. Use a review or a testimonial from a past attendee in your event description. That will help potential attendees understand that an event was helpful for someone like them.
The most impactful customer reviews are authentic, vivid, and relatable.
Go directly to the source and check in with attendees to gather reviews. Then use a call to action in the event description. This helps the attendee review stand out and includes a button that makes it easy to register. And for an extra touch of visual credibility, consider featuring a subtle logo slider showcasing reputable companies or organizations that have participated in your events.
2. Collect Registration Details
Gathering details from registrants helps you know who is attending. There are basic contact details like first name, last name, and email address. However, you can also ask for answers to custom questions to better understand your audience.
For example, let's revisit the example event that we shared earlier for a leadership conference.
You could ask the following question:
What have you tried to improve your leadership skills?
I watched videos online
I purchased a book
I bought a training course
I worked with a coach
Or, if you wanted to learn more about how attendees find your event, you could ask the question below:
How did you hear about the leadership conference?
Google search
Friend or colleague
Social media
A blog post
The first question helps you tailor the conference experience. For instance, if the feedback shows that most attendees start with a book and a couple of Youtube videos, you pick up where those resources left off.
The second question helps you discover the marketing channels you want to prioritize for future conference events.
Both questions help you figure out what is working. As the author's Chip and Dan Heath write in their book, Switch:
'To pursue bright spots is to ask the question "What's working, and how can we do more of it?"'
As attendees fill out details, your event registration plugin will store them for you on your WordPress site. No more dealing with the hassle of paper registration forms!
3. Receive Credit Card Payments
Does any of the following sound familiar?
✘ Several trips to the local bank to deposit checks from attendees
✘ Calling attendees that started an event registration and haven't paid
✘ Manually marking an attendee as paid once a check is deposited
If you've helped organize an event that had paper registration forms, then you may have been frustrated by the process.
Accepting event payments online is a win-win for you and attendees.
First, attendees can quickly pay securely for their event registrations or tickets using a card in just a few minutes.
Then your event plugin can run through a series of steps behind the scenes for you.
Here are just a few of the tasks managed by an event plugin:
✓ Mark the attendee as paid
✓ Let the attendee know they are confirmed for the event
✓ Send the funds to your merchant account (e.g., PayPal or Stripe)
"Willpower isn't just a skill," Charles Duhigg, an author and journalist at the New York Times, says.
"It's a muscle, like the muscles in your arms or legs, and it gets tired as it works harder, so there's less power left over for other things."
The beauty of an automated system is that it doesn't rely on willpower.
A system is designed to get certain things done. A system doesn't get tired, nor does it forget to run. It will continue to accomplish tasks like those shared above for you around the clock.
4. Send a Registration Confirmation Email
After a successful event registration, an email notification can be sent automatically. The email reminds the attendee that they are registered and summarizes details about the event.
That includes their event registration or ticket, event date and time and the event location.
The registration confirmation email can be tailored to let attendees know what to expect.
Here are a few examples:
– Hosting a leadership conference → Include a conference schedule and details on where to check-in at the venue.
– Teaching a class on community gardening → Include directions to the community garden and any equipment or tools required.
– Training coaches online → Include recommendations on preparing and accessing the virtual meeting (e.g., a Zoom link).
An event plugin can even send an event reminder email to attendees a day before the event. It works similar to an airline sending you a courtesy email to remind you about an upcoming flight.
5. Create an Attendee Registration List
An attendee registration report lets you know who is attending your event. It includes basic contact information and answers to any custom questions you requested from your attendees.
The best part is you don't need to build the report manually as your WordPress event registration plugin can handle this for you.
Need to get a check-in list to share with your team? Create a downloadable report in just a few clicks from your WordPress dashboard. It can also work as a backup even if you are scanning tickets that are in the form of QR code PDFs to check-in attendees
Five time-saving tasks that a WordPress event registration plugin can help with are:
Create an event registration page
Collect registration details from attendees
Receive credit card payments
Send a registration confirmation email
Create an attendee registration list
Keep in mind that it is part of human nature to connect with others. Organizing events helps create new memories and make meaningful connections.
And there is another benefit. Authors Chip and Dan Heath comment on how our interests can affect us in their book Switch.
"The positive emotion of interest broadens what we want to investigate. When we're interested, we want to get involved, to learn new things, to tackle new experiences. We become more open to new ideas."
Exactly the kinds of things we get from events.
Start planning your next event today! Use a WordPress event registration plugin like Event Espresso to save time and make your upcoming event a success!