Hello!
The first month of 2018 ends today and we already have the third update of the year! We began the year with the White Label update that allows you to brand Convert Pro as your own, and today, we introduce a feature that many requested for.
The Ad Block Detection!
Yes, Convert Pro can now be used to detect Ad Blockers that block advertisements being displayed on your website. We have added a launch trigger that detects whether an Ad Blocker is installed. If yes, it triggers the popup in which you can inform users that a blocker is present and request them to disable it so that they can see some interesting ads or information that might get blocked.
This gives you a chance to change the user's mind and might also help users by showing them some advertisements they can benefit from. Here is a quick view of how the trigger settings look.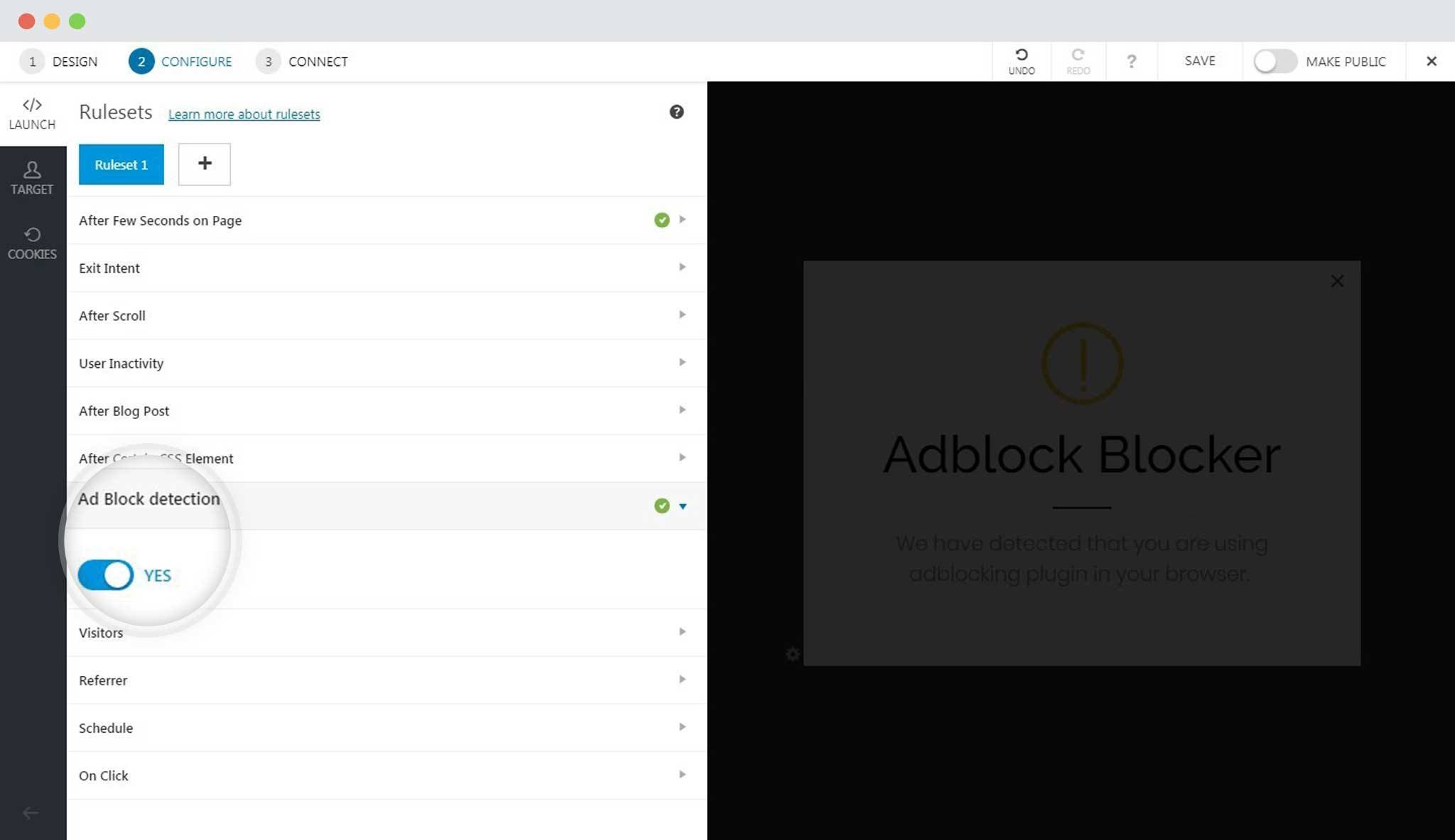 To know more, you can refer to the article that will help you enable Ad Blocker Detection in Convert Pro.
Apart from this, this update has a fixes that you can see in the changelog.
We've just ended with the first month of 2018 and we've worked on two requested features already! This gives us confidence that we'll work on a few more things in the coming months and take Convert Pro to an all new level in 2018.
Have any more feature requests or suggestions you want us to work on? You can post them in the comments below or discuss them in our Facebook group. For further help and assistance, please feel free to open up a ticket at our support center.