Hello!

Here is a quick update in which we are releasing a new method to integrate Convert Pro with Mautic – the Username and Password method!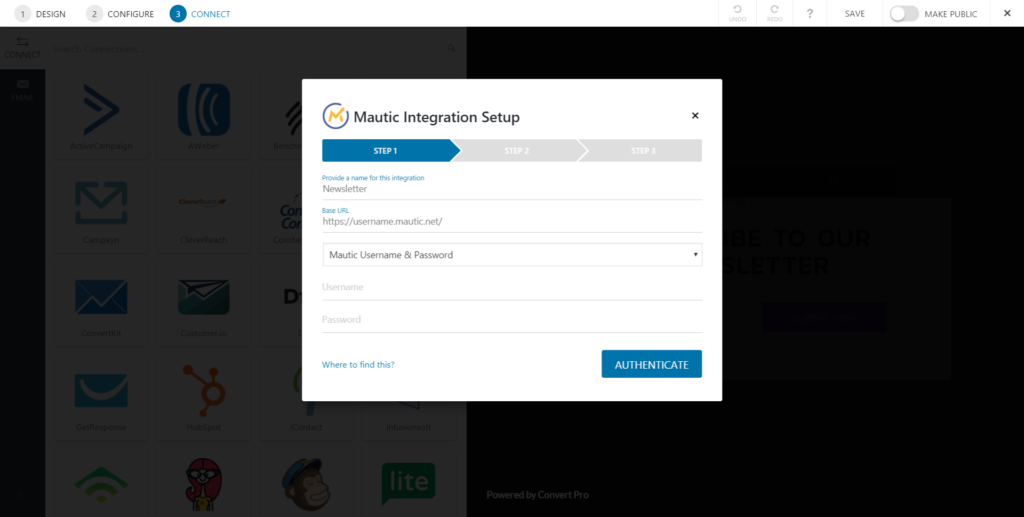 We have replaced the API integration method with the Username Password method as we found it to be a stable and reliable way to capture leads and send them into the Mautic list.
Why we did this?

We ourselves were using Convert Pro integrated with Mautic API on few of our websites and found that –
The Access token and Refresh tokens were breaking connectivity quite often. This is the reason we were losing a few leads.
We then found that the username and password method for integration was a stable way to proceed.
We implemented it and tried it at our end first and found it to be working all fine!

Therefore, we have deprecated the Mautic API integration method from Convert Pro. It is recommended for users to use either the Mautic Form method or the Username / Password method for integration.
What do you need to do?

While adding a new integration method, we've also made sure that this does not affect the existing users. Here is a quick instruction for users working on this integration.

Existing Users –

Existing users will still see three options in the drop-down list, i.e. Mautic Form, Mautic API, and Mautic Username & Password.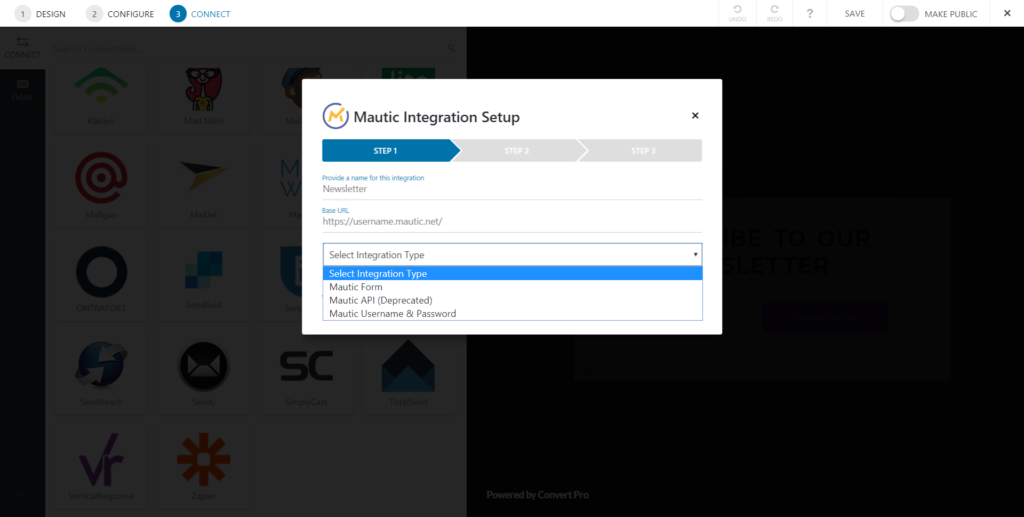 If you have integrated Convert Pro with Mautic using the Mautic API, it is recommended that you switch to the Username & Password method for better and reliable integration.

New Users –

All our new users purchasing Convert Pro and using it for the first time will see only two types of Mautic Integrations i.e. Mautic Form and Mautic Username & Password. You can pick the one that suits your needs.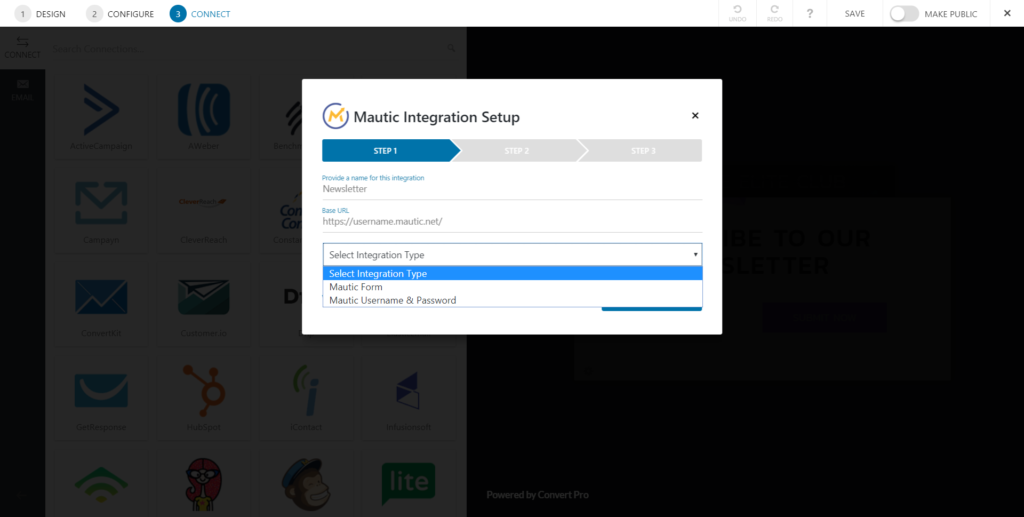 You can take a look at our knowledge base article that will explain how to integrate Convert Pro with Mautic.
Wrapping It Up!
Like always, we want Convert Pro to help you capture more leads and not lose a single one. This is why we built this method of integration.

Update now to Convert Pro Addon version 1.2.2 and switch the integration method to Username and Password.

Have anything else to share? Please feel free to post them in the comments below or simply write to us!